Chevy Beretta Owners Community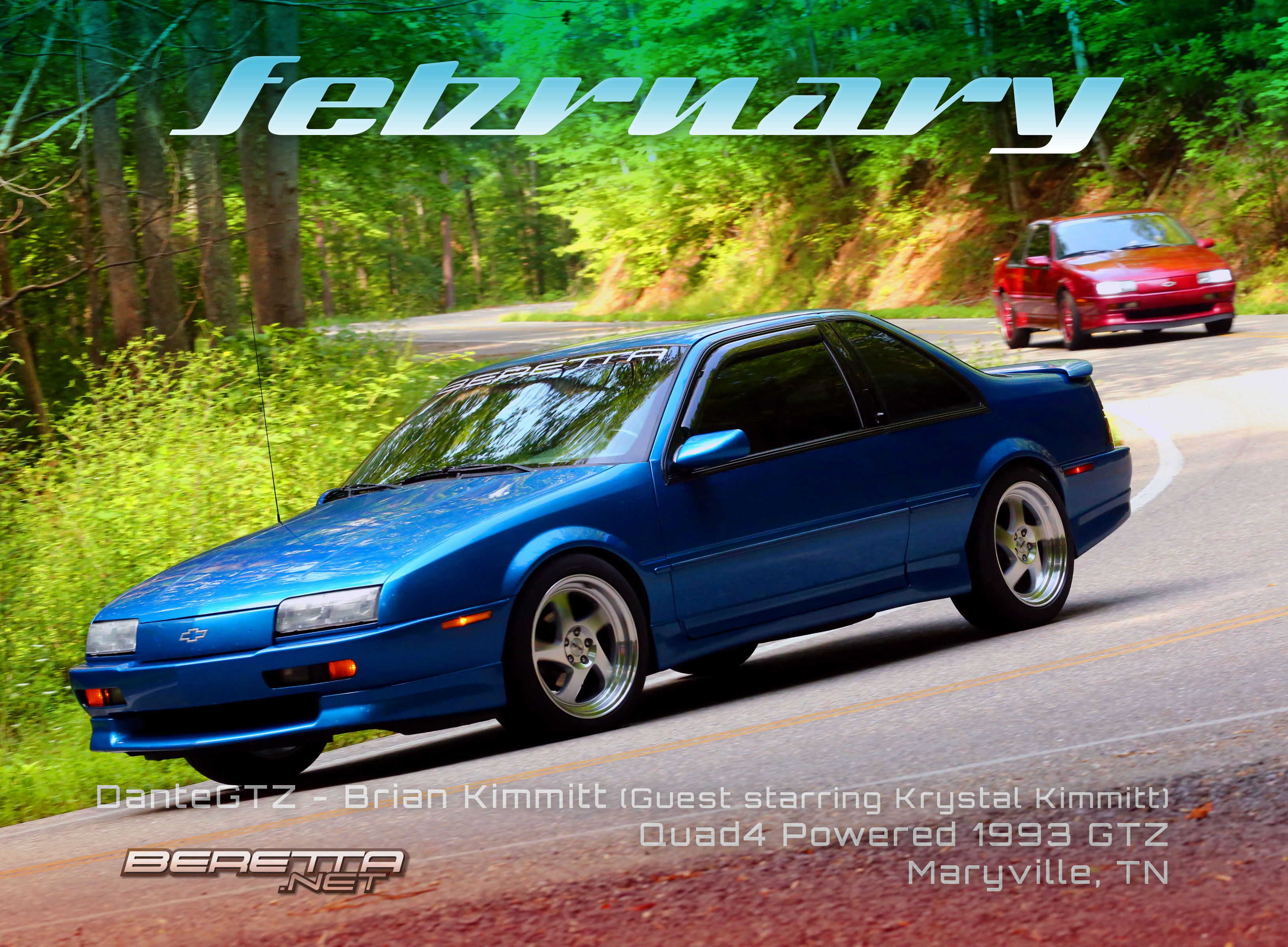 I've been in the Beretta game off and on since 1999.  I've owned a few Berettas, including a 1990 GT, three 1993 Quad4 GTZs and a 1993 GT.  Currently I still have two 1993 GTZs and the 1993 GT.  The GTZ featured is my Quasar GTZ which I bought in early 2013 and traveled to Wisconsin to pick up (1400 miles round trip).  It needed a fair amount of work including an entire engine, but the car was otherwise sound.  It has taken me a while to get it where I'd like it but it is an ongoing project that I can still enjoy driving during the process.  I've done a few modifications including:
Eibach springs
Wilwood 4-piston front brake kit
17×8 Whistler KR1 wheels
Addco Rear Sway Bar
W41 cams w/custom chip
15% window tint
Strut Tower Brace & Lower Frame Brace
My goal is to keep the car fairly stock, but still have more modern power/handling/stopping conveniences.  This car was a pretty unmolested original GTZ when I got it and I hope to keep it that way.  I do have plans for a few other modifications including Ron S. header w/ 2.5" mandrel bent exhaust, CAI, rear disc brakes as well and while I have the parts ready to go, I've been too busy to get those projects underway.
I've said it before, but my goals have shifted more towards preservation these days.  There are still some nice examples out there but the vast majority of these cars have been thrashed over the years.  I was lucky enough to find 3 fairly nice Berettas and barring any major setbacks, I plan to keep them indefinitely. I'm in it for the long haul. Oh, and by long haul, I mean LONG HAUL – just counting my last 3 Beretta purchases, I've traveled over 7000 miles (round trip) to pick them up.  I tell people all the time that the nice ones are still out there but you have to be willing to travel to find them.
I love these cars and really enjoy being part of the Beretta.Net community.  It's a car community like no other – and 20 years of BerettaFest proves it!  I am thankful for the friends I've made here and hope to make many more.  If you have not attended a BerettaFest in the past, check out the info (locations change each year) and make plans to join us!  I guarantee you'll make friends for a lifetime!
-Brian Kimmitt