Connect with your social network account
Registered User
Posts: 885
Joined: Sat Jun 18, 2011 9:48 am
heres an example...minus the building a whole new console part. this guy(a member here?) put a multiple socket box with a usb port in his console. i was thinking about doing this the other day then ran across this so i might actually try it. how would it be wired to keep it having a clean look? just splice the wires to the factory lighter and connect the wires from the box?
http://www.stevemeadedesigns.com/board/ ... s-project/
---
Registered User
Posts: 6386
Joined: Thu Jul 26, 2007 11:36 am
Location: Kansas
Has thanked: 2 times
Been thanked: 11 times
Yes Thompson is a member here.
keep'em flying!
---
Registered User
Posts: 973
Joined: Sun Mar 23, 2008 10:58 pm
Location: canananada
yes you could just splice them into the main lighter wiring. it still has a fuse protecting the whole of the circuit. most people would just attach a bought "3 port" spliter to the passenger side of the console. i really don't like the placement of the stock one, especially if i have my inverter thingy plugged in... it's an inch away from the shifter... (just it's size really...)
4th one's a charm, 5th one is, beginnning to sound like this is an addiction...
95 black z26, '96 White z26 awaiting new life, and 2.5 mazda trucks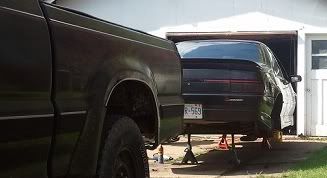 ---
---
Who is online
Users browsing this forum: No registered users and 2 guests