Connect with your social network account
there ya have it. the weight is with me and 3/4 of a tank of gas. Its close enough considering I usually race with more gas (it will cut out from no fuel) and have a passenger half the time.

its pretty much with in ~50lbs of being perfect. 60/40

intercomp scales and smart strings alignment setup

-1.5* camber up front
rear was -1* If I remember right, and you cant adjust it so I didnt check it this time
toe is 0
caster was +5 last I had it checked with the subframe pushed forward as far as it goes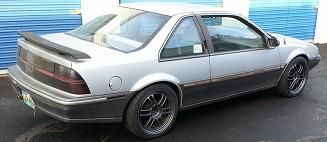 88 Beretta CL
- your average grandma car.. Ls1 swap in progress
77 Celica
- needs an engine swap
96 Geo
- 1.0L, Cam, 3 angle, cam gear, magnaflow, Koni, H&R
86 Subi
- rally car
---
Administrator
Posts: 10773
Joined: Thu Jul 05, 2007 9:18 am
Location: Brooklyn CT
Has thanked: 12 times
Been thanked: 50 times
2811 Jesus... my car is FAT! 3145 last time I weighed it... 205 of that being me. Then again I have a full interior, Auto, A/C and my stereo... Minus the subs of course.
---
Registered User
Posts: 4213
Joined: Thu Jul 11, 2002 8:45 pm
Location: Walton, NY
Has thanked: 4 times
Been thanked: 9 times
Contact:
Mine figured about 2700 without me in it...so you're a little lighter than that unless you're super skinny. haha
91 "SS"
WOT 3400/5spd - EP, FFP, TCE, SPEC, DSS, S&S, OBD1
GEARHEAD dezign
---
haha. I have about 100lbs of sub and box in the trunk.. power everything but no ac. but I also have a trailer reciever on the back. Im about 150lbs. DOT scales told me my car was 3000lbs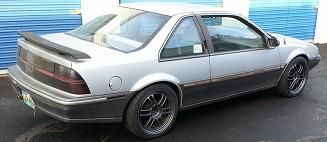 88 Beretta CL
- your average grandma car.. Ls1 swap in progress
77 Celica
- needs an engine swap
96 Geo
- 1.0L, Cam, 3 angle, cam gear, magnaflow, Koni, H&R
86 Subi
- rally car
---
Administrator
Posts: 10773
Joined: Thu Jul 05, 2007 9:18 am
Location: Brooklyn CT
Has thanked: 12 times
Been thanked: 50 times
The scales I used were at the dragstrip, NO idea how accurate they are. I have access to one of these Longacre setups though so I could do this on mine and see more accurate numbers.
---
Nice...u need coilovers to maximize your suspension tuning...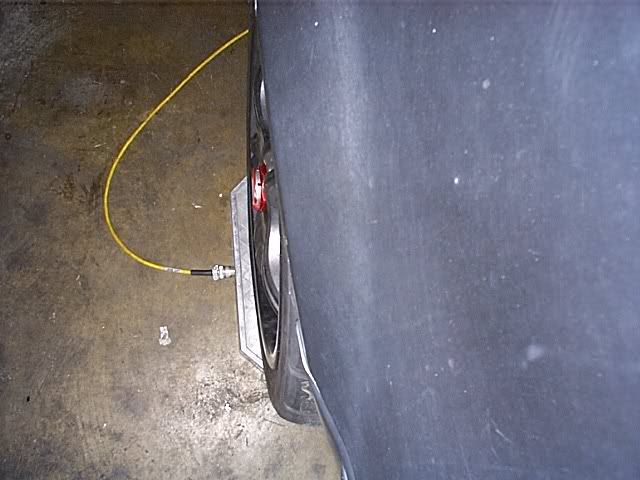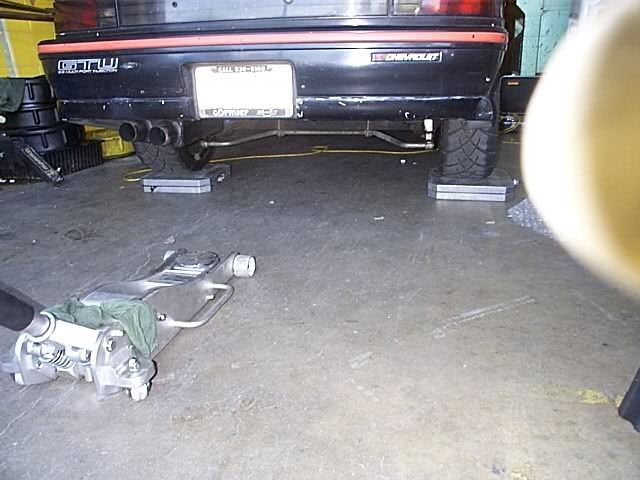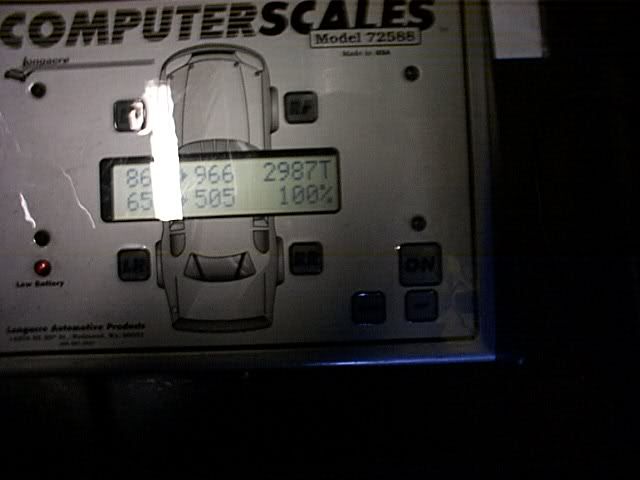 this was with me in it, cannot remember the particulars, but I was around 140-150ish lbs *cough* then...full interior (relatively speaking) I do not have AC, but have hardware, speakers and a boombox....connected sway bar and pic was taken before tuning...lost the pics for the tuned suspension. I believe this was somewhere in the fall of '06.
Currently standing I think the car will be around 30XX/31XX lbs (min/max) with me in it...
---
nice, our cars are pretty close to the same weight then. I was thinking mine was a freak light model. I have no ac related components
do you mean like this?

no front swaybar
600lbs springs all around with adjustable perches
1" addco rear
camber plates
koni yellows
I only took took it as close as I did because with more gas, and a passenger it changes everything. kinda picked an in the middle balance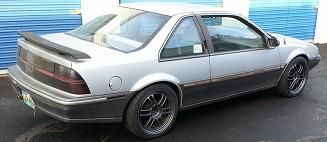 88 Beretta CL
- your average grandma car.. Ls1 swap in progress
77 Celica
- needs an engine swap
96 Geo
- 1.0L, Cam, 3 angle, cam gear, magnaflow, Koni, H&R
86 Subi
- rally car
---
---
Return to "Suspension and Brakes"
Who is online
Users browsing this forum: No registered users and 3 guests