Connect with your social network account
Thanks for the reply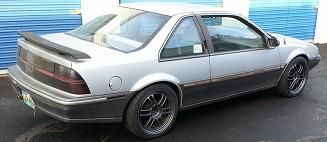 88 Beretta CL
- your average grandma car.. Ls1 swap in progress
77 Celica
- needs an engine swap
96 Geo
- 1.0L, Cam, 3 angle, cam gear, magnaflow, Koni, H&R
86 Subi
- rally car
---
Administrator
Posts: 10782
Joined: Thu Jul 05, 2007 9:18 am
Location: Brooklyn CT
Has thanked: 12 times
Been thanked: 50 times
MY91GT(Z) wrote:He is referring to me Jon as I put the group buy in the for sale section aside.from.this post
That's what I assumed but responding in this post was probably not the best spot, that's what I was trying to get across.
---
Global Moderator
Posts: 508
Joined: Fri Jan 25, 2008 10:15 pm
Location: Neenah, WI
Been thanked: 1 time
Contact:
Please update on the status if this group buy.


Sent from my iPhone using Tapatalk
1988 GTU
1990 GTZ
Beretta Preservation Society Chairman
"Have you painted your car in a parking lot today?"
---
---
Return to "Suspension and Brakes"
Who is online
Users browsing this forum: No registered users and 7 guests