Connect with your social network account
I am looking for a pair of door latches for my 1988 beretta for sale. Does anyone know of a place for new ones? Are there any other latches that work?
---
Registered User
Posts: 6386
Joined: Thu Jul 26, 2007 11:36 am
Location: Kansas
Has thanked: 2 times
Been thanked: 11 times
You can get new ones from China. My friend told me he had to cut something on the lower part of them for the correct fit. Other than that it's the JY.
keep'em flying!
---
Registered User
Posts: 423
Joined: Thu Mar 06, 2014 10:28 am
Location: New West B.C. Canada
Been thanked: 1 time
Tomorrow I'm swapping out my 88 latch and door handle assembly for the 96 ones
You can have my old ones there is nothing wrong with them just gotta pay shipping

I also have spare outer handle there not mint but with paint they could be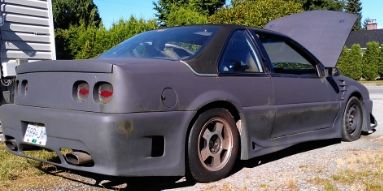 ---
---
Who is online
Users browsing this forum: No registered users and 1 guest