Connect with your social network account
I am looking for a set of decent GTU wheels with no tires. I Am located in St Louis Mo. Please state price and location. You can pm me through the forums

Thanks all!
---
Looks like I Cannot use pm's nore can I Post My email address To reply to any of you guys.

I really do not want to circumvent the setup the mods have here. Im not sure what to do.
But I really thank everyone for the replies.
---
Global Moderator
Posts: 1934
Joined: Tue Jan 24, 2006 6:48 pm
Location: Lakewood, Colorado
Has thanked: 9 times
Been thanked: 6 times
Contact:
Deezil,

You only need three more posts (5 total) before a lot of the board's features open up to you for use. Explore some! Post some comments on other people's pics.
BFest 2013: Denver Colorado Host & Committee Member
Winner: Best Custom Late Model Interior
Gopher Award - Tin Foil Award - Banner!
---
I Am looking for a complete set of these if anyone has some for sale. I am Located in St Louis Mo.
You can Either PM me or send me a Email at
dsinks@att.net
Please let me know price and condition.
Take care
Dennis
---
Registered User
Posts: 973
Joined: Sun Mar 23, 2008 10:58 pm
Location: canananada
there was some fairly recently. i think in speedy's/berettagtzchick's thread... they are in Pennsylvania
4th one's a charm, 5th one is, beginnning to sound like this is an addiction...
95 black z26, '96 White z26 awaiting new life, and 2.5 mazda trucks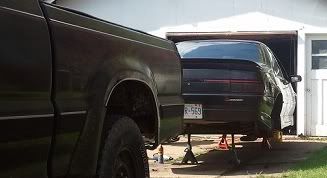 ---
Registered User
Posts: 291
Joined: Sat Mar 08, 2008 4:27 pm
Location: MI
Contact:
I have a full set in good condition. They have tires mounted with about half tread left. No peeling clear, but they do have some minor worming. No curb rash, no bends, no cracks. All center caps included. Probably the nicest used set you'll find. $300 + shipping... total should run in the $400 shipped range.
Purchased them to put on the wife's Beetle, but the fronts needed massive spacers to clear the brakes. They're currently mounted on Brett's car, which I was going to buy until some crap happened over here and I had to pass on it. These are the only pictures I have of them, since they are an hour away at Brett's place. I planned on keeping them for myself until I was forced to change plans last weekend.
---
I have two complete new GTU sets.
Contact Ken in Michigan @ 586-306-1322
---
I have a brand new set of the GTU wheels with Goodyear tires for $500.00.
Ken @ 586-306-1322
Utica, MI 48315
---
---
Who is online
Users browsing this forum: No registered users and 5 guests