Connect with your social network account
Registered User
Posts: 10
Joined: Thu May 21, 2009 1:34 am
I just recently obtained a BOSS AVA-1404 and was planning to bypass the stock head unit and use it directly with my MP3 player. Was looking at what I needed to di when it dawned on me I have absolutely no clue what the wiring colors are in my car. I have a '90 Beretta Indy. If anyone could help me out it'd be greatly appreciated.
---
Registered User
Posts: 59
Joined: Fri Jun 05, 2009 12:33 pm
so are you going to buy a cd player for it then?
GOTTA HAVE LOVE FOR RETTA'S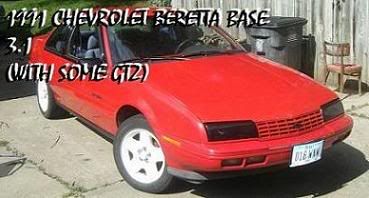 ---
Registered User
Posts: 10
Joined: Thu May 21, 2009 1:34 am
wasn't gonna unless i needed to. from my understanding i should be able to directly line in my MP3 player. but i've got a head unit if need be
---
---
Return to "Electronics and Audio"
Who is online
Users browsing this forum: No registered users and 1 guest