Connect with your social network account
Registered User
Posts: 13
Joined: Thu Sep 08, 2011 6:55 pm
Hi everyone!
I just ordered this 4.3 LCD Screen (I just wanted something small not all that serious..)
So at any case I have this 4.3" LCD Screen and I was trying to find a location to put it at.
The spot I wish to put it at is above the "rearview mirror", like the top of the car.. in between the 2 sun visors.
My Questions is this, How can I mount this perfectly at that spot & hook the LCD up to the car without using the DC Cigarette Lighter or (unless had to) a Power Inverter. (This follows along with the DVD/Player that will also need power.)
Here is some pictures of the LCD in question.
http://img267.imageshack.us/img267/4311/9520111103041859692.jpg
http://img836.imageshack.us/img836/6900/1820111103041927257.jpg
http://img577.imageshack.us/img577/7386/6820111103041948393.jpg
http://img853.imageshack.us/img853/2272/1820111103041959360.jpg
http://img214.imageshack.us/img214/5883/2620111103042028205.jpg
http://img832.imageshack.us/img832/9199/9420111103042057260.jpg
http://img823.imageshack.us/img823/2161/4420111103042110512.jpg
So Any Help Would Be Great!

---
Registered User
Posts: 973
Joined: Sun Mar 23, 2008 10:58 pm
Location: canananada
pretty tough to pic a spot... best bet is once you get it, just hold it in different spots... mock it up and see how you like it. decide if you want it solid mounted, or flip up out of the way...
4th one's a charm, 5th one is, beginnning to sound like this is an addiction...
95 black z26, '96 White z26 awaiting new life, and 2.5 mazda trucks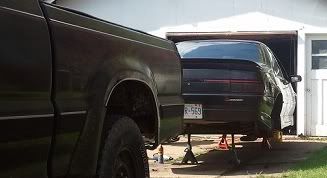 ---
---
Return to "Electronics and Audio"
Who is online
Users browsing this forum: No registered users and 1 guest