Connect with your social network account
Look at the pic here: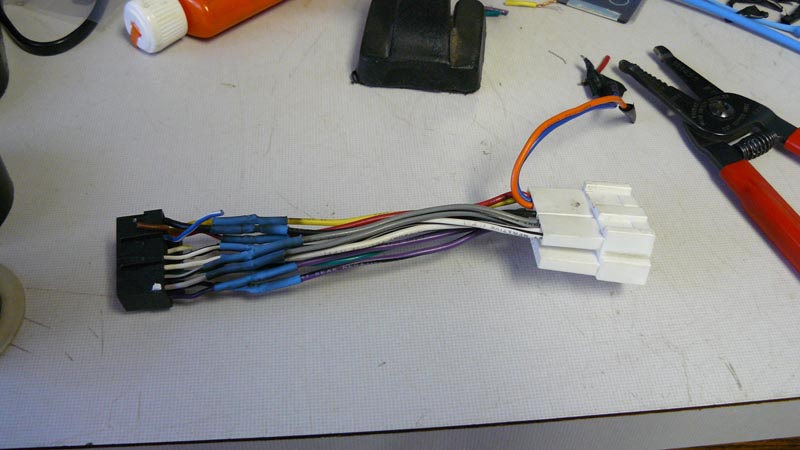 You can see the extra wiring from both the head unit and the car. The orange and blue wires you see on the car side, I didn't use. Orange is for the dimmer if I recall correctly. As for the blue? Might be for a remote antenna hookup, but our cars never had those, so not positive. You don't need those two, in any case.
The black connector was for the Pioneer HU that the car currently has, and the blue wire with the white strip is my REMOTE feed. I connected a wire to that to run to my amp for remote control of power to the amp. Does this help?
94' Z26 Project - 95' Base Project - Custom LED Light Conversions!
Chosen Proposal Submission & Committee Member for Beretta Fest 2012 in Traverse City Michigan
---
Got it!!!I needed blue to blue stripe. Thanks guys!!! It sounds freaking awesome. I really appreciate the help. Tomorrow when its not 12:00 pm and dark ill tweak the amp

---
---
Return to "Electronics and Audio"
Who is online
Users browsing this forum: No registered users and 3 guests