Connect with your social network account
"The Crimson Terror" takes the 2009 Wally In sport Compact!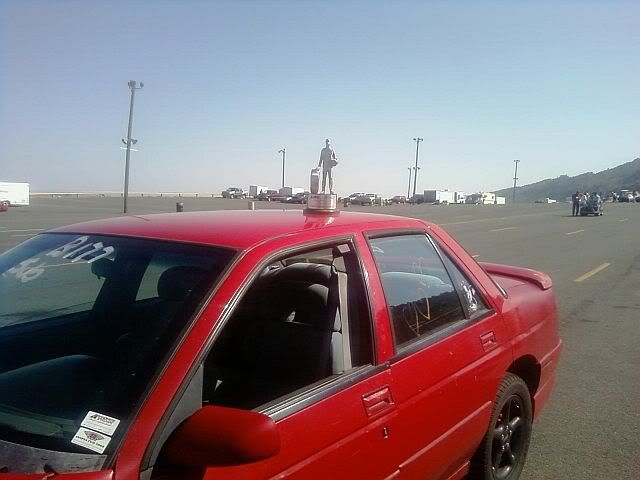 ---
Registered User
Posts: 40
Joined: Mon May 25, 2009 11:31 pm
Congrats! Looks like you had a successful weekend at the track.

St.Thomas was rained out yesterday and Eric decided not to go this morning with a 40% chance of rain and 100% humidity in the forecast. Looks like they ran and we should have gone...but oh well.

I am starting to suffer race withdrawl. Keeping my fingers crossed for nice weather next Sunday. It's CSCS at TMP.
---
Registered User
Posts: 3030
Joined: Wed Mar 31, 2004 9:36 am
Location: Hamilton, Ontario, Canada
Has thanked: 5 times
Been thanked: 3 times
Contact:
KEWL! A Wally!
I have had a couple of opportunities at one but have managed to come up a little short.
I DO have a couple of IHRA "Ironman's" which is about the equivalent.
WAY TO GO!! Looks like you are having a better year than I am.
Keep it up!

Eric
Asylum Motorsports
"Where we're not happy 'til YOU'RE not happy!
'91 California Quad
'92 3500 GT gone and not really missed. It was fun. Documented 13.47 N/A.
---
my car is having a great year!! lol i even had a few offers to buy it yesterday!
---
---
Return to "Drag Racing, Auto-x and Track events"
Who is online
Users browsing this forum: No registered users and 1 guest