Connect with your social network account
hi everyone my name is nick and im new to the site...well im not new to berettas though i owned a white 1990 gtz that i wish i never sold before owning my 95 base model beretta now my current beretta has no options what so ever no ac no tilt manual wondows white paint 2.2 5 speed but i think its a blast to drive and it has only 71,000 orig. miles on it! well it needs little things that i plan on doing to it i want to change all the fluids fuel filter fresh ac delco tune up drivers seat has a little wear mark and my paint is flaking so a new white paint job is in the list of things to do but i absolutely love these cars always have well i hope to meet new friends here and talk to fellow beretta owners...im a 14 year master mechanic and i go to the junk yards out here quite often so if i could help anyone out on here with advice or parts that would be cool too! well thanks for having me on the site!

nick
---
Welcome to the site.
Punctuation and and new members are always welcome.

My Motortopia
Bfest Committee 2012, 2013, 2014
Bfest AND Bust 2012 Winner: First ever clutch swap at Berettafest!
Bfest 2013 Watermelon Award: Boob shaped hood dents FTW
---
Welcome aboard fellow Michigander.....

94' Z26 Project - 95' Base Project - Custom LED Light Conversions!
Chosen Proposal Submission & Committee Member for Beretta Fest 2012 in Traverse City Michigan
---
Registered User
Posts: 6384
Joined: Thu Jul 26, 2007 11:36 am
Location: Kansas
Has thanked: 2 times
Been thanked: 10 times
---
Welcome to Beretta Nation!!
---
thanks for the warm welcome guys this site is great alot of good info here my mother came up from monroe and we went for a ride i said ma remember the gtz i said well its not the gtz but its a beretta now she wants me to find her a four cyl automatic corsica or beretta in good shape with low miles... she wants a second car and couldnt resist the great gas mileage im getting with this 2.2 the only problem is she cant drive a stick so my car is out of her wish list but i hate to sound mean but this one is mine

---
Registered User
Posts: 269
Joined: Wed Apr 15, 2009 2:36 am
Location: St. Charles, Michigan
Contact:
Welcome from Saginaw. It seems the Base model Beretta is pretty popular. I've owned mine for almost 10 years. Post up some pictures when you get a chance.
-1995 Chevy Beretta Base *SOLD*
-1998 Chevy Silverado 4x4
-2016 Chevy Silverado Z71
-2014 Harley Davidson Street Glide


1995 Chevy Beretta Base - 3100 V6 w/ 284,000 and still kickin'.
---
Registered User
Posts: 127
Joined: Wed Apr 14, 2010 11:51 pm
Location: Whitehall,MI
Hello!!! Welcome...i'm from MI as well!!! I also own a 2.2 and agree I get EXCELLENT GAS MILEAGE!!!
Beretta_gal
It's a BERETTA thing...All others just don't understand!!!
2012 Bfest Winner
---
so easy to work on too! ill have pics up soon
---
Registered User
Posts: 302
Joined: Mon Jan 24, 2011 11:06 pm
Location: Central PA
Contact:
welcome to the board!! from one of the only corsica owners on here lol.
-Alan
SP33D1N
CORSITECH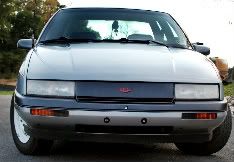 ---
Registered User
Posts: 29
Joined: Sat Jan 01, 2011 1:38 am
Location: Ishpeming, MI
Contact:
Welcome to the board, im from Ishpeming, MI!
---
Registered User
Posts: 179
Joined: Fri Mar 07, 2008 10:33 pm
Location: Frankton, IN - Midland, MI
Contact:
Welcome
1998 Dodge Ram 2500 5.9 Cummins turbo Diesel
1996 Beretta Base 3100
---
---
Who is online
Users browsing this forum: No registered users and 1 guest