Hello once again.  More updates for you all.  While I was gone, my help (my father) decided to get the rest of the core welded in and painted, and started work on the fender to prep it for painting as well.
Now I can go ahead and get the radiator and stuff back together so we can move the car around easier.  Just have to change the tranny lines, put all the stuff back in, change the tranny filter, put in fluids, etc etc...  Should be able to fire it back up tomorrow.  
Here are the pictures: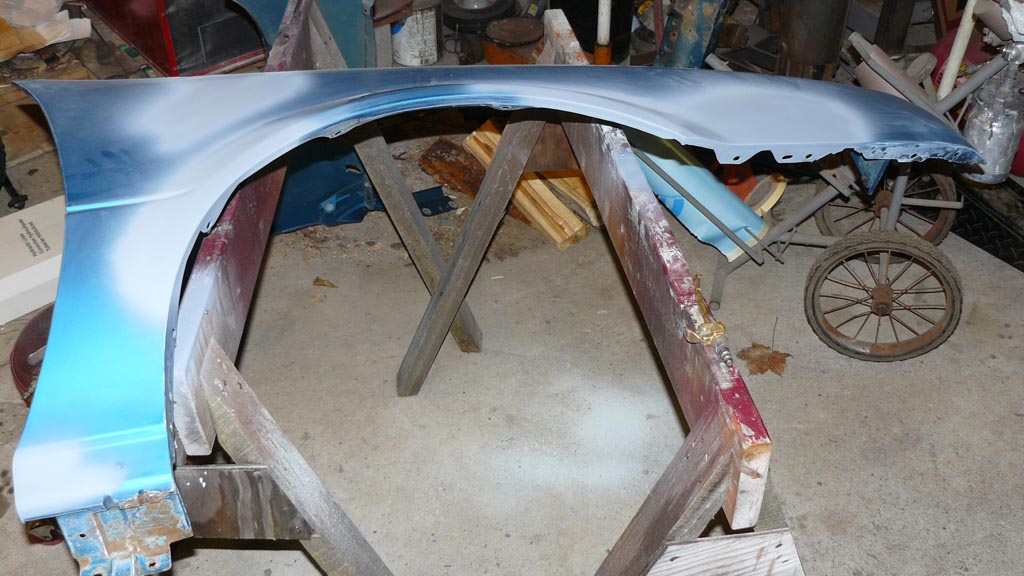 Fender work...  About ready to be painted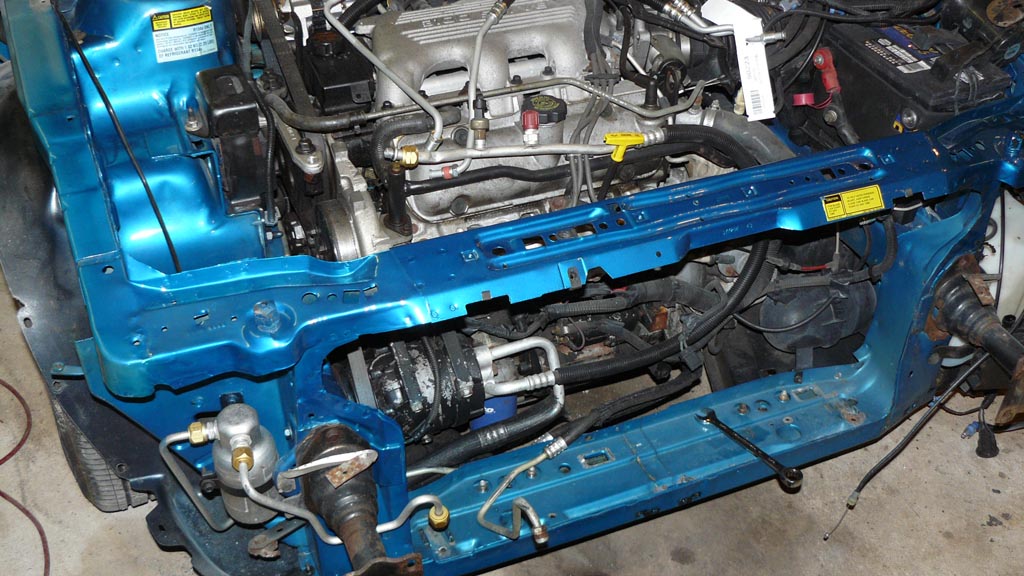 Shot of front with fixed corner/core support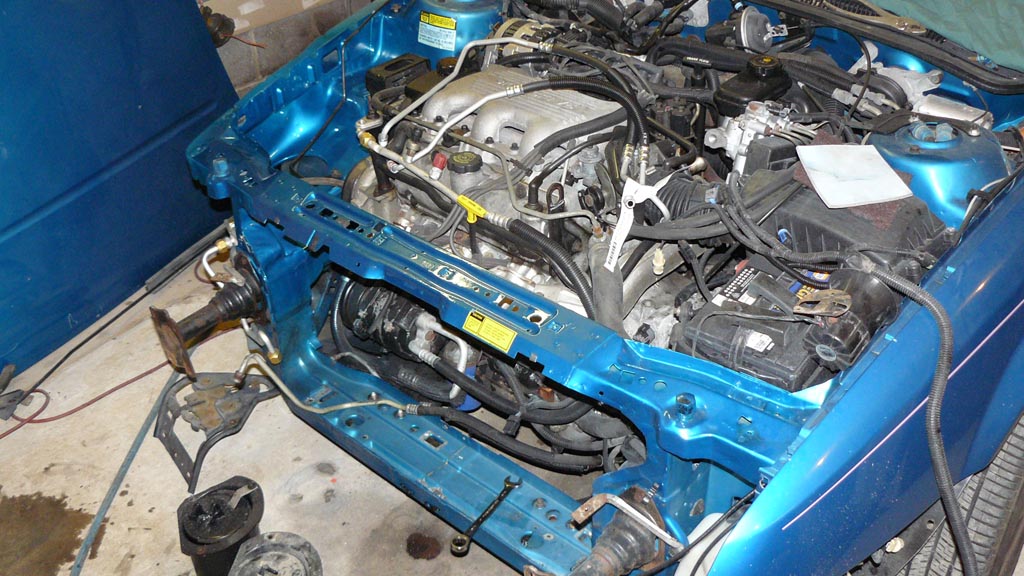 Another shot of the core.  Nice to see it painted.  Can't even tell it has been torn apart and fixed!
Anyways, more updates tomorrow, once I get the guts back in the front end!