1996 Mr.Pink
Posted: Mon Feb 21, 2011 8:51 am
January 2010 Build
I can pull the pre 2010 stuff over from 60* but I'm too lazy right now, Maybe I will later

Trans and motor is out... Currently trying to find a 2" v-band clamp or something that will seal better than what I currently have for the header x-over, found a few leaks on the exhaust gaskets but I think it was due to me leaving the bolts rather loose because of my thread issue.
Also EVERYTHING stayed sealed except for the damn valve covers! I guess I can't complain too much.
Trans removal required a good ole method described by Mr Mike... He would be proud.
15 zip-ties and a strut bar will support half an engine...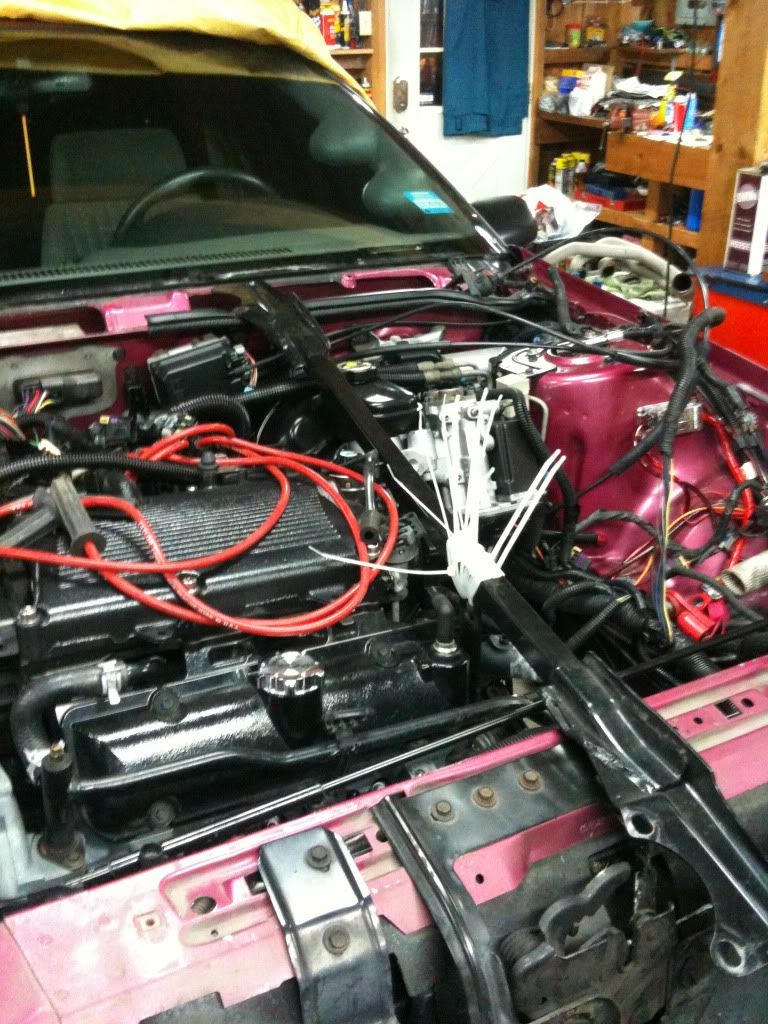 I still love my transmission stand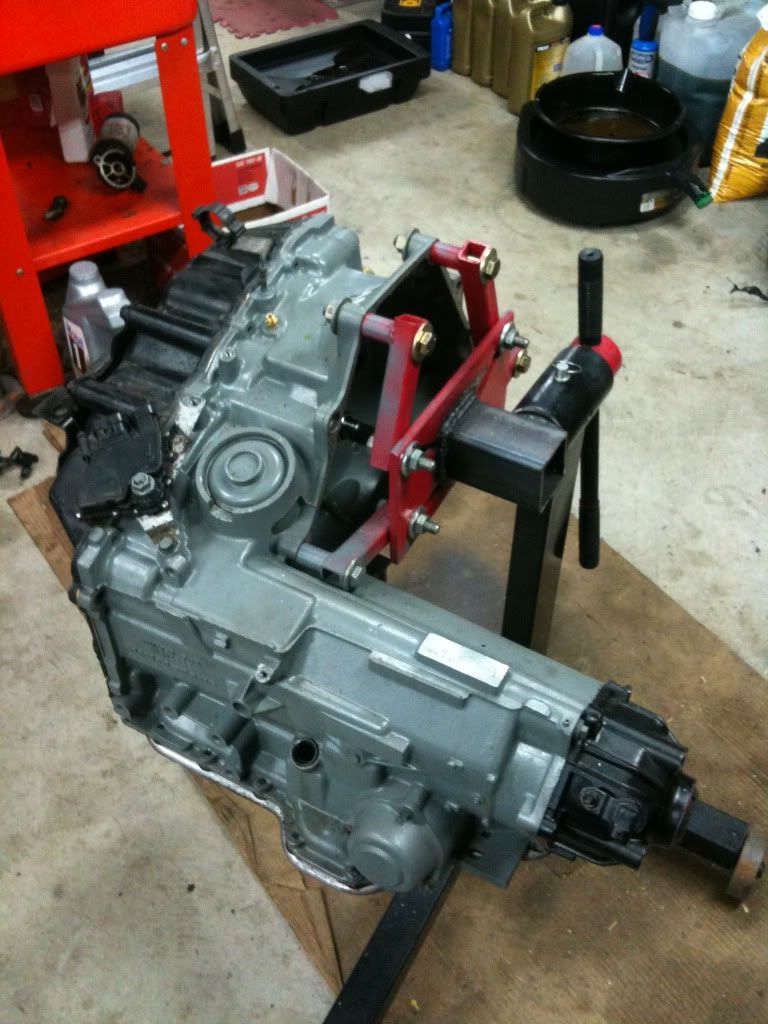 Reason for doing the engine holding with zip ties, was I actually have a real transmission jack now, but my jack stands do not go high enough, so I had to jack up the car from the front more and when doing that the jackstand under the motor would obviously not raise with it so I had to support the motor from the top.

I currently didn't have the engine hoist at the shop otherwise I would have used that.
I now have SUV jack stands that go up to 20" high... that should give the clearance I need to re-install the trans. But I'll have to find another stand high enough to support the motor as well when at that height, but it shouldn't be that hard to find something.