DTMAce's 95 Black Base - THE BAMBI KILLER! - New Pics 5-1!
Posted: Tue Oct 04, 2011 12:21 am
Edited for updates:
I have renamed this car as the Bambi killer. You can now mark down 3 deer murdered by this beretta! I guess naming it The Beast on Fuelly was an apt choice. oh well
- Resume original post:
Three months ago or so, I was talking with another member on here, 95berettabase, and at that time, he was looking for some advice on repairing things with his base.
I guess a bit later he decided to sell the base instead. About the time I bought the red 94 base for a parts bananza, he asked if I was interested in buying his. I was actually looking for another beretta to drive, so I could keep the Z off the road a bit more.
Why buy a beretta? Well they are a hell of a lot easier for me to keep running... I have learned so much more about them in the past few years than I ever knew the previous 14.
Anyway, at that time I had funds tied up in the red POS. So once I got parts sold and the car scrapped, I was open for purchase again.
So we figured out a deal, and he offered to deliver it, which was good. I have no truck and the van is down, so it was going to be a bit difficult to come get it.
This past Sat, he brought it up to me. Brandon is a class act, so anyone that would ever deal with him on here will not be dissapointed.
I have previously seen this car, back in 09 when I first got to meet him, Kyle, Sara and Brett.
That was a lot of fun, even though the weather sucked major ass.
Anyway, here are the things I need to do to it in no particular order:
Take some more pictures for you guys. LOL
Swap the wheels to the steel rim cooper set for winter use. I did get two full sets of tires, so that will be cake, once I get the lug nuts from Brandon... lol
Get a seat cover from another base with the garnet red interior.
Charge the battery and go through the car. See what all I have to work with.
Have to address the possible LIMG issue. Also going to pressure test the cylinders, make sure I don't have a possible HG issue.
Go over the brakes. Probably change out the springs, shocks and struts, since I do have brand new ones in boxes for a base style suspension. If I don't do this right away, may do it next spring when I go back to the American rims.
Buy a new hood for it. Found one in MI that is already black even. 50 bucks.
Eventually work in LED lighting all the way around. Similar but a bit different than the Z.
There is some body rust to deal with, but the underside of what I could see so far looked really good. Will be going over it further later this week when I have time.
Anyways, I just have the one pic of it right now: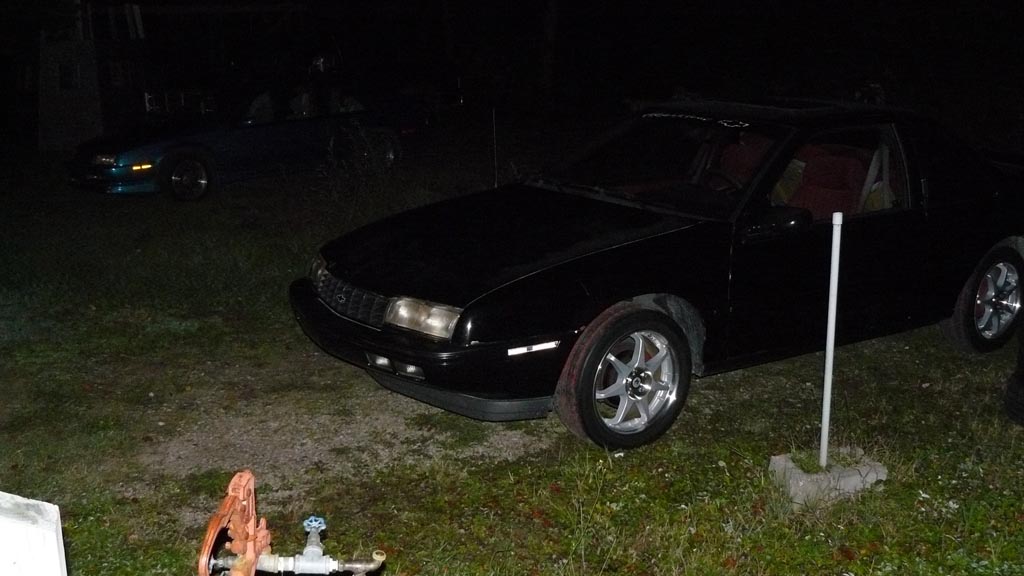 More will be posted tomorrow, once I have pics taken. So keep checking, I will be getting this back on the road very soon!