Connect with your social network account
RockAuto.com Discount Code - Expires February 11th 2016
5% Discount Code: B083723253875D
Expires: February 11th 2016
Please enter this code in the 'How Did You Hear about Us' box to receive discount. Please enter ONLY the discount code, no other words or numbers. Please note that orders using discount codes must be placed online and the discount code must be entered before an order is submitted to receive the discount.
RockAuto.com is an online auto parts store founded in Madison, Wisconsin in 1999 by the Taylor family. RockAuto.com ships thousands of auto parts from over 300 manufacturers to customers worldwide.
The
RockAuto Catalog
includes a full line of mechanical parts, from small items like filters and wiper blades to complete remanufactured transmissions and engine long blocks. The RockAuto catalog also contains a growing number of body parts: door handles, mirrors, sheet metal, bumper covers, even carpets! The
RockAuto Catalog
includes vehicles from 1945 to today, making it easy to find parts no matter what you drive.
RockAuto.com prices are reliably low every day! Order online at
www.RockAuto.com
24 hours a day. Parts are conveniently delivered to your door. Need help finding parts or placing an order? Visit our
Help
pages or email
service@rockauto.com
.
---
Registered User
Posts: 973
Joined: Sun Mar 23, 2008 10:58 pm
Location: canananada
doesn't look like i need to reply with another code here... but if for some odd reason the above discount code doesn't work, here's another.

The discount takes 5% off
This discount code expires on January 24, 2016 so don't wait

38565470804776
4th one's a charm, 5th one is, beginnning to sound like this is an addiction...
95 black z26, '96 White z26 awaiting new life, and 2.5 mazda trucks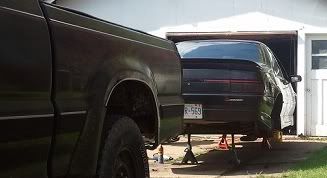 ---
---
Return to "General Discussion"
Who is online
Users browsing this forum: No registered users and 7 guests