Connect with your social network account
Guest
i have a 95 base.  it has a 3.1 which i have never turned a bolt on other than oil and plug changes. i have done away with the catalytic converter.(kinda had to) any suggestions would be greatly appreciated.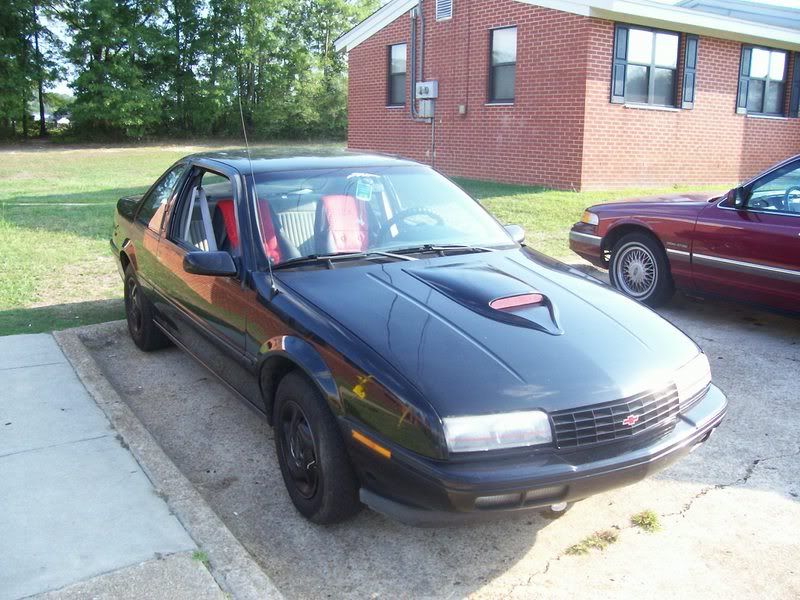 ---
Registered User
Posts: 1028
Joined: Thu Feb 20, 2003 11:21 pm
Location: South Central MN
What do you want to do? Performance? Audio? Video? Apperance?
94 Beretta Z26 57,4xx miles
3100, auto, crank windows, power locks/trunk, A/C,
To many mods to list
-intercooler

Among beretta boards
1st Turbo 4t60-e
1st Turbo 3100
1st Turbo Z26
1st 94+ Turbo
---
---
For performance, people generally start by getting the engine breathing better. A typical first modification is a drop-in air filter such as the
K&N Filtercharger
. The next step up is a warm air intake, which usually involves replacing the stock airbox with a
cone filter
which draws air from the engine bay. You can also get a filter with a
heat shield
and run a tube to draw cool air from outside. The best option without going all-out custom is a
Tranzgenic
cold air intake, which actually places the filter in an area where it can draw cool air.
The next upgrade is usually exhaust, but there are so many options that I'll just let you read opinions in the Exhaust section.
As far as handling, an upgrade to 16-inch wheels will do a LOT for you. You can also upgrade your swaybars, get lowering springs, upgrade your struts/shocks, etc.
Lots of options for braking, too, with the simplest being better pads/shoes. More and more people are replacing their rear drum brakes with disc brakes, but that's a more advanced project.
Hope that gets you started....other people here will know more about audio
-Jeff P.
Black '88 Beretta GT
Spice Red '06 GTO
Previously Owned:
'89 GT, '91 GT, '92 GTZ (12.95@105 mph), '01 Bonneville SSEi
---
Registered User
Posts: 1028
Joined: Thu Feb 20, 2003 11:21 pm
Location: South Central MN
for audio, any deck fits. 6x9's in the rear, you remove the rear seat and the rear tray to get to them. 4X6's in front, I would recomend top mounting 5.25" speakers by cutting holes in the kick panels or running a good crossover on 4" or 4x6's. Since the trunk is enclosed 6x9's produce fairly decent bass.

Just post up questions you have
94 Beretta Z26 57,4xx miles
3100, auto, crank windows, power locks/trunk, A/C,
To many mods to list
-intercooler

Among beretta boards
1st Turbo 4t60-e
1st Turbo 3100
1st Turbo Z26
1st 94+ Turbo
---
Registered User
Posts: 170
Joined: Thu Jun 29, 2006 3:16 pm
Location: Wisconsin
and if want a unique subwoofer spot try a "butt kicker" i only think i've ever seen one in a car. Put it under the passengers seat and let them literally feel the bass it's frickin hilarous when you get some unsuspecting person in there for the first time
foot in the floor mpg about 8
---
---
Return to "General Discussion"
Who is online
Users browsing this forum: No registered users and 10 guests