ROCKAUTO Parts and Discounts
Posted: Tue Mar 02, 2010 9:53 pm
Figured This Would Benefit Many Folks That Did Not Know About
http://www.rockauto.com
.
Rock updates the discount code frequently and the old numbers will not work all the time. Please be sure to keep up to date with there discount code number and share it here too!
This is how you use the code.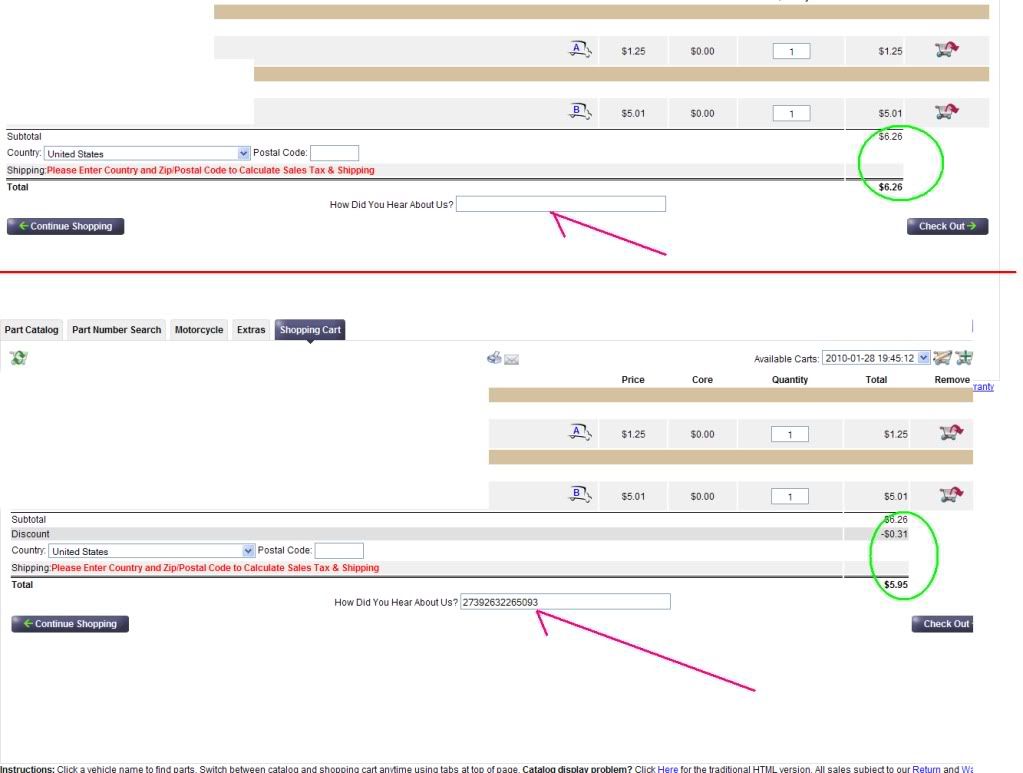 Latest code I have for right now is:
27392632265093
Expires-
April 4th 2010
If this is inappropriate or repetitive, delete it on your discretion.
PS: I posted this here since this is where people often start to look for replacement parts (sensors, gaskets, etc).