Connect with your social network account
Global Moderator
Posts: 1867
Joined: Fri Feb 29, 2008 8:11 pm
Location: Hatfield Pa
Been thanked: 1 time
bonecrrusher wrote:If if uses the same slave cylinder as the T56 - checkout the Tick Performance Speed Bleeder - I have one on the C6 - and it helped out when I did the clutch a year or so ago.

Trans work blows - I'm gathering my third set of trans/diff for the Vette - and my setup is mostly OEM!
Good call on the speed bleeder. Ill get that along with a -3an adapter for the pressure side so I can just run a normal line without that funky fitting
---
Global Moderator
Posts: 1867
Joined: Fri Feb 29, 2008 8:11 pm
Location: Hatfield Pa
Been thanked: 1 time
woody90gtz wrote:Ok, now I get it. Looks like minimal bumpsteer, too.

I'm brainstorming a way to make a custom pilot bushing on the lathe for my FWD trans. Maybe get rid of that god damn input shaft rattle.
The crank bore is ~.829". You could make a stepped bushing and maybe turn the input shaft down a little to gain some space. Though I dont think it will help the rattle, as the clutch is engaged in neutral. I always thought it was the gears and slop inside the trans. But it should take some load off the input shaft while its getting a good beating
---
Global Moderator
Posts: 1867
Joined: Fri Feb 29, 2008 8:11 pm
Location: Hatfield Pa
Been thanked: 1 time
I put the trans back in and checked the starter clearance with the beretta flywheel. EEEEEEEKKKKKKKKKK
Oil filter, OPSU, Starter, Steering shaft. Talk about cutting it close. This exhaust manifold is going to be a PITA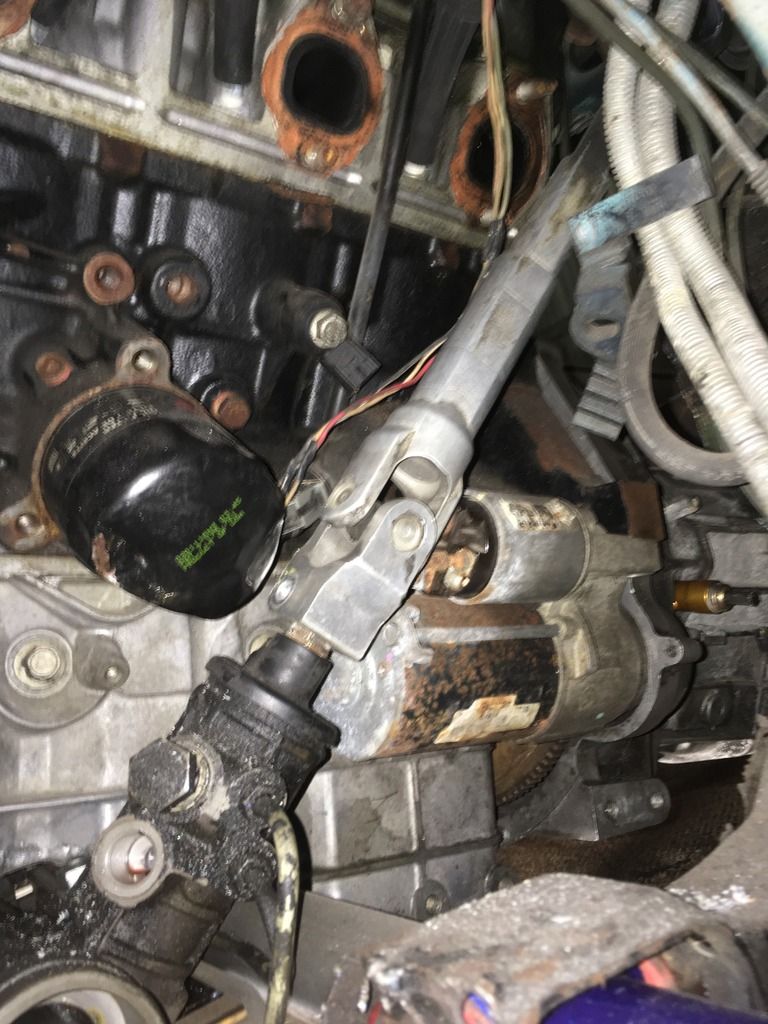 Mocked up the wilwood pedals. There backward facing master, so no firewall work needed. As I have NO space there.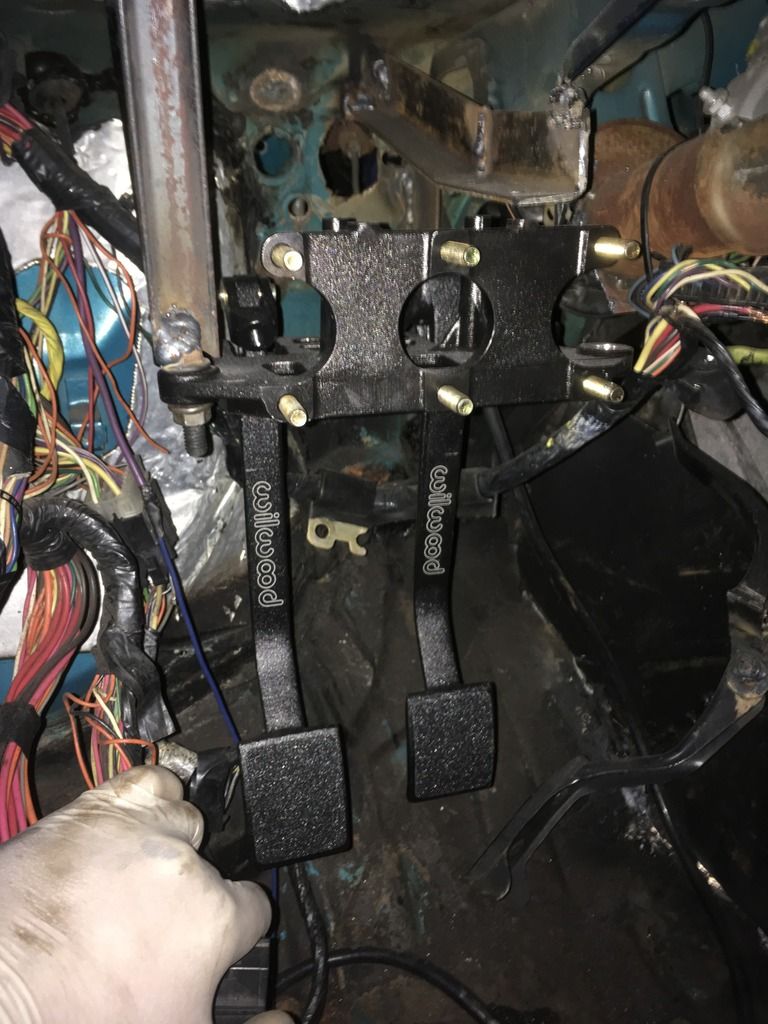 Shifter location is perfect. Ill probably buy an off the shelf Pro5.0 shifter to tighten it all up. The tunnel is all hacked apart again for the new engine placement. Ill start on rebuilding this soon now that I am happy with engine placement.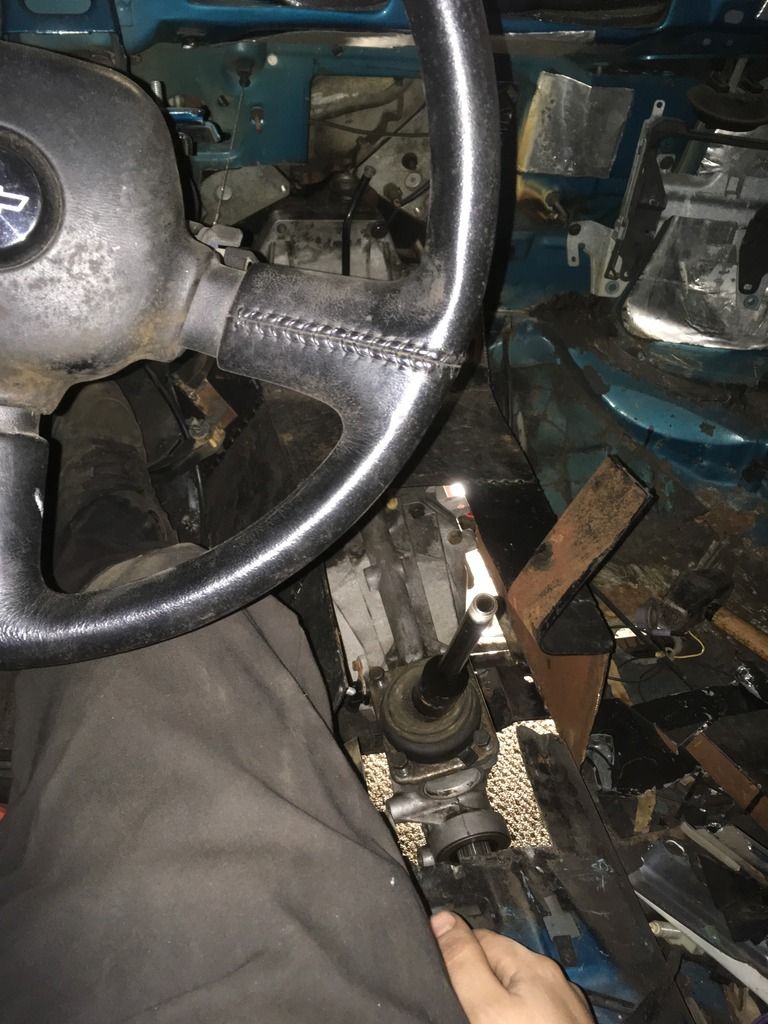 Steering angle is great. Geometry looks great. Very pleased with how this version of front suspension came out.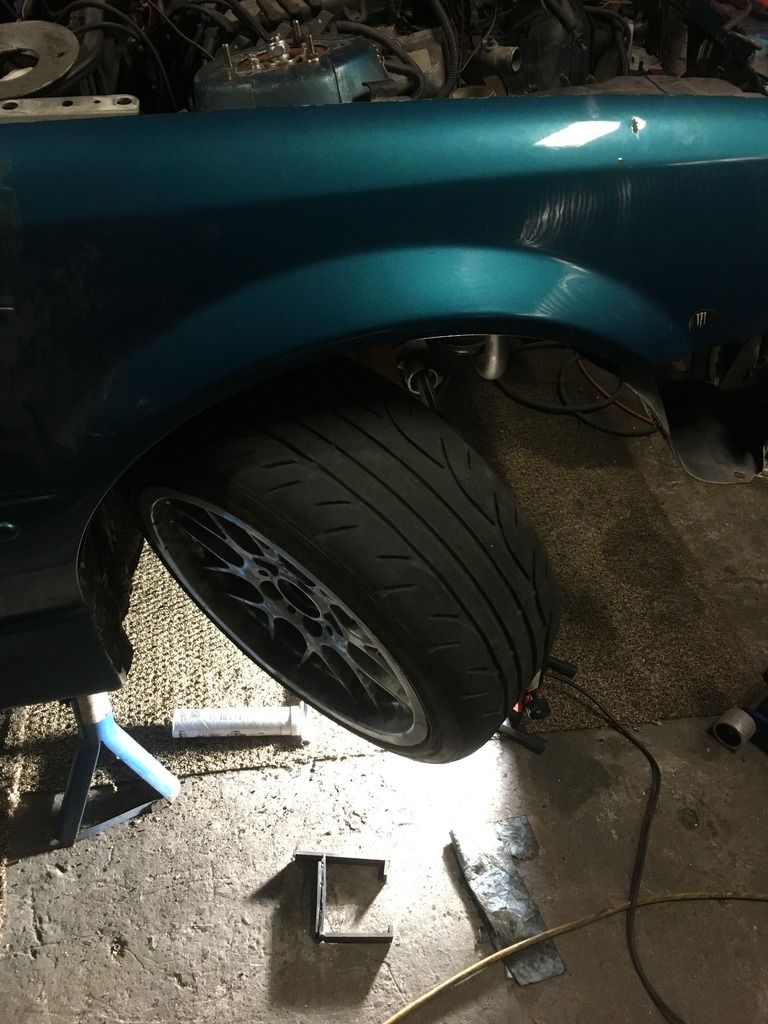 So next project is finishing the steering column I guess. I want to weld most of it because the set screws feel sketchy. Then finish the pedals and tunnel and get a seat back in this thing.
Last drift event is this weekend. So I should have some more beretta time but the drift car needs a full rebuild and so do 2 of my dailys
---
Registered User
Posts: 658
Joined: Thu Apr 26, 2001 3:11 pm
Location: Charlotte, NC
Has thanked: 1 time
Been thanked: 1 time
Contact:
Can you put in a newer mini starter to gain more room?
2005 Chevrolet Corvette Z51
2005 GMC Sierra 2500HD
2014 Chevy SS
---
I'm not sure if you follow Cleetus Macfarland's YouTube channel. But, he just put one of those slaves in and had to cut more clearance for the slave... after he had it all back together. One of his hoses ended up rubbing. It may not be the same but it couldn't hurt to see the issue he had.
https://www.youtube.com/watch?v=5F7edUEJUIc
Do it for Dale!
---
---
Return to "General Discussion"
Who is online
Users browsing this forum: No registered users and 9 guests