Berettafest 2017 Proposal -- Branson, Missouri (use scroll wheel to prevent wrist injury)
Posted: Sat Jul 30, 2016 10:08 pm
HISTORY
In 1882, Reuben Branson opened a general store and post office in the area. Branson was formally incorporated in 1912 and construction of the Powersite Dam nearby on the White River which would form Lake Taneycomo was completed.
In 1894 William Henry Lynch bought Marble Cave (renamed Marvel Cave) and began charging visitors to tour it. Hugo and Mary Herschend leased the cave for 99 years in 1950 and began hosting square dances in it. The Herschend Family modernized the cave with electricity and concrete staircases, and in 1960, the Herschends opened Silver Dollar City which was a re-creation of a frontier town that featured five shops, a church and a log cabin with actors that played out the feud between the Hatfields and the McCoys.
Harold Bell Wright published his novel about The Ozarks, The Shepherd of the Hills, in 1907. The Old Mill Theater began its first outdoor production based on the novel in 1960. The show known as The Shepherd of the Hills Outdoor Drama & Homestead still runs today. It is also the home of Inspiration Tower, the Sons of the Pioneers show, and other attractions. The Harold Bell Wright Museum shares a location with The World's Largest Toy Museum.
1958 saw the completion of Table Rock Dam on the White River, which created Table Rock Lake. In 1959 The Baldknobbers Jamboree opened their show in Branson.
In 1962 Paul Henning, inspired by a Boy Scout camping trip to the Ozarks, created the Beverly Hillbillies which ran on television until 1971.[6] The first five episodes of Season 8 in 1969 are set in the Branson area when the Clampetts returned to their home. Henning later donated 1,534 acres (6.21 km2) for the Ruth and Paul Henning Conservation Area near Branson.[7] He also donated the modified 1921 Oldsmobile truck used as the vehicle in the series to the College of the Ozarks where it is on display in the Ralph Foster Museum.
The Presley family became the first to move their show to Highway 76 in 1967 (which would become known as the "strip"), followed a year later by the Baldknobbers. This area would eventually grow to more than 50 theaters – most of them located on Highway 76.
In the early 1980s the Starlite Theater (not to be confused with the current theater by the same name) was one of the first to introduce stage sets, horn section, elaborate costume changes, and music outside of the traditional country music normally played. It helped to launch the careers of Shoji Tabuchi, Doug Gabriel, and many others.[8]
In 1983 Branson began its transformation into a major tourist attraction when the 7,500 seat Swiss Villa Amphitheatre opened in Lampe, Missouri. The theatre, which started out as a venue for rock bands such as Def Leppard, Lynyrd Skynyrd, REO Speedwagon, Steppenwolf, and Ozzy Osbourne, was later renamed the Black Oak Mountain Amphitheatre. It closed in the early 2000s, but had shown that there was a market for large music gatherings.[9]
Not everyone could or would make the difficult journey into its depths. Some waited above ground. It was Mary who realized these people needed to be entertained while they waited. She planned that several women would make crafts and show them in keeping with the heritage of the hills. Thus was born Silver Dollar City, so named for the change first given customers. It opened in 1960, with a single street of shops and a stagecoach ride.
the area maintains its culture of the American "country," with family values and family activities. As you look around, you see shopping lights, excitement, people, action and more development. It seems everything has changed. Residents work to preserve the natural Ozarks' beauty while accommodating development. They strive, in the midst of economic boom, to maintain the small town family atmosphere, the friendliness and trust of the Ozarks.

GENERAL INFO & PICS
https://www.branson.com/
http://www.bransontourismcenter.com/
https://www.bransonshows.com/
http://traveloffice.org/book/branson/
http://www.reservebranson.com/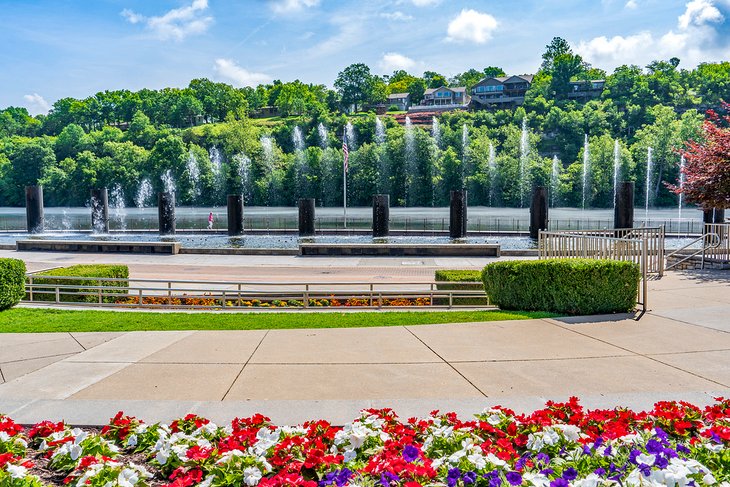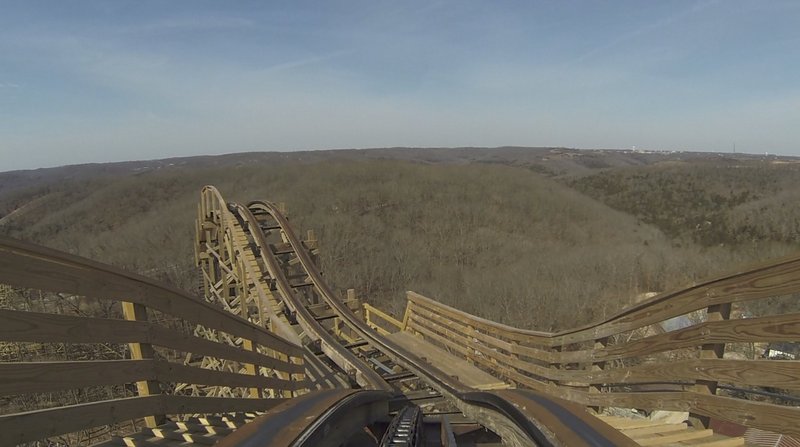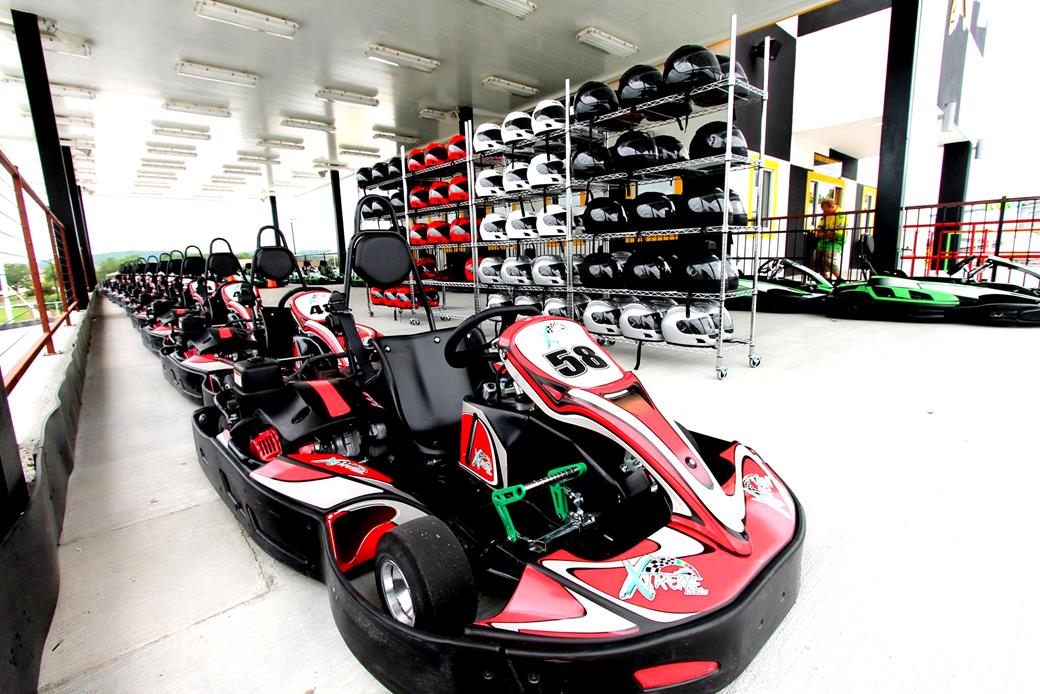 [img]http://traveloffice.org/wp-content/uploads/2015/05/xtreme-racing-center-entrance1.jpg[/img}
SHOWS & ATTRACTIONS
Over 170 shows are available including tributes from ,rock,pop and country, magic shows,acrobats,circuses comedies,and animals based events.
Ticket prices range from $30- $40 each which is much more economical than the comparable prices in Vegas which are 2 to 3 times that, or more! Remember anything we wish to do are getting group rates and freebies!!
I have scheduled some of the most popular attractions already within our schedule, but decided to post links to the ones I find most interesting and a huge list of the rest if anyone would be interested otherwise or were staying longer like I am planning to!

http://www.silverdollarcity.com/white-water
http://www.bransontracks.com/track_maps.aspx
http://www.grandcountry.com/amazing-pets
http://www.titanicbranson.com/
http://www.thesixshow.com/bio/
http://www.liverpoollegends.com/
http://www.worldslargesttoymuseum.com/
http://www.amazingacrobats.com/
http://www.acrobatsofchina.com/
http://www.bransonsegway.com/
https://www.funtimeadventurerentalsbranson.com/
http://www.parakeetpetes.com/
http://cakesncreams.com/#_=_


#1 Hits of the 60's
24 Karat Country
3 Redneck Tenors
A Country Legacy - Fountains of Country
A Neil Diamond Tribute
A Tribute to John Denver
A Tribute to Marty Robbins
Acrobats of China
Air Supply and Maxine Nightingale
Alabama Revival
All American Gospel
Amazing Pets
Amazing Waltzing Waters
American Idol® Finalists In The Finalists Live!
Andy Williams 75th Year Anniversary Show
Angels of Country Music
Baldknobbers Jamboree Show
Bill Anderson - A Night With A Legend
Bill Chrastil, The Many Performances of
Bill Cosby
Brady Lunch with Barry Williams
Branson Country USA
Branson Scenic Railway
Breakfast with Mark Twain
Bretts
Brule appearing with Roy Rogers Jr
Buck Trent
Buckets N Boards
Butterfly Palace & Rainforest Adventure
Cassandre' Haygood and Friends
Castle of Chaos
Cat's Pajamas - Vocal Band
Chubby Checker
Circle B Supper Show
Cirque Montage
Classic Country Super Show
Clay Cooper's Country Music Express
Comedy Hypnosis Dinner Show
Comedy Jamboree
Conway Remembered
Crystal Gayle
Dalena Ditto Country Variety Show
Daniel O'Donnell
David Frizzell & Shelly West
Def Leppard, Poison, and Lita Ford
Dino Kartsonakis Sounds of the Season
Dixie Stampede
Don Williams and BJ Thomas
Doug Gabriel's #1 Hits Tribute Show
Down From His Glory
Down Home Country
Dudu Fisher
Duttons
Eagles Tribute
Elvis and the Superstars
Fountains of Faith
Gatlin Brothers & Debby Boone Together!
George Dyer
George Jones
Grand Jubilee
Hamner Barber Variety Show
Hank Williams Revisited
Hannah's Maze of Mirrors
Has Video
Haygoods
Hollywood Wax Museum
Hooray for Hollywood
IMAX Adventure Films
Inspiration Tower
Janie Fricke and John Conlee
Jeerk Rhythm Artist Group
Jim Ed Brown & Helen Cornelius
Jim Owen Country
Jim Stafford
Jimmy Sturr
Joey Riley Comedy & Music Review
Johnny Cash Songbook
Joseph Hall Elvis Rock N Remember Tribute
Kirby VanBurch
Larry Gatlin & The Gatlin Brothers
Legend of Kung Fu
Legends in Concert
Liverpool Legends
Lonestar
Main Street Lake Cruises Lake Queen
Main Street Lake Cruises Landing Princess
Marty Stuart
Mel Tillis
Merle Haggard
Mickey Gilley
Midwest Country Stars
Mike Walker
Mollie B Christmas Show
Motown Downtown
Mount Pleasant Winery Wine Class 101
National Tiger Sanctuary
Neal McCoy
New South Gospel
Oak Ridge Boys
Oh What A Night! A Musical Tribute to Frankie Valli & The Four Seasons
Ozark Mountain Jubilee
Ozark Murder Mysteries
Paul Harris & The Cleverly's
Petra
Pierce Arrow
Presleys' Country Jubilee
Rankin Brothers
Red Skelton - A Tribute by Tom Mullica
Red, Hot & Blue
Restless Heart
Ride the Ducks - Hwy 76
Ripley's Believe It or Not Museum
Rock Around the Clock with Bill Haley's Original Comets
Rock Roll and Reminisce
Roy Clark with Justin David
Roy Rogers Jr Show
Sawyer Brown
Shake Rattle & Roll
Shepherd of the Hills Historic Homestead Tour
Shepherd of the Hills Outdoor Play
Shoji Tabuchi
Shoot for the Stars Mini Golf
Showboat Branson Belle
Silver Dollar City
SIX
Smoke on the Mountain
Sons of the Pioneers
Sunday Gospel Jubilee
Swingin Cajun Style
Taylor Reed The Magic and Comedy Show
Teen Idols
The Lennon Cathcart Show
The Petersen Family Bluegrass Band
The Price is Right, Live
The Rat Pack - Live & Swingin'
The Statler Brothers Revisited
The Texas Tenors
The Track Family Fun Parks
The Tweeds
The World Famous Platters Revue
Three Dog Night
Tim Conway & Friends
Tim Zimmerman and The Kings Brass
Titanic Museum Attraction
Todd Oliver & Friends
Tony Roi's Elvis and More
Top 10 Rock N Roll Revue
Trail of Lights
Tribute to Four Seasons and The Beach Boys
Twelve Irish Tenors
Twice Adopted
Vigilante Zipline
White Water
Yakov Smirnoff
Yakov's Dinner Adventure
ACCOMODATIONS
The Branson lodging community has more than 18,000 units ranging from four-star resorts where gourmet breakfast is served to guests as they watch the sun rise over Table Rock Lake to establishments on world famous Highway 76 complete with swimming pools, water parks, miniature golf courses and family-style restaurants.
I have already checked into this and surely will be able to reserve very, very nice rooms between $75 and $125 dollars, whether it be a chain or nice resort.
I want to emphasize this is all in a small area and not all over creation...
1st Inn Branson
All American Inn and Suites
Almost Home Lodge
Amazinn & Suites
Anchor Inn on the Lake Bed and Breakfast
Angel Inn
Barrington Hotel & Suites
Best Western Branson Inn & Conference Center
Best Western Center Pointe Inn
Best Western Music Capital Inn
Bradford House Bed and Breakfast
Branson Towers Hotel
Branson Yellow Rose Inn and Suites
Carriage House Inn
Cascades Inn
Clarion Hotel
Classic Motor Inn
Comfort Inn & Suites
Comfort Inn Thousand Hills
Comfort Inn West
Compton Ridge Campground
Dutton Inn
Fairfield Inn By Marriott
Fall Creek Inn & Suites
Gaines Landing Bed & Breakfast
Gazebo Inn
Grand Country
Grand Oaks Hotel
Grand Plaza Hotel
Green Gables Inn
Green Mountain Inn
Hilton Convention Center Hotel
Hilton Promenade Hotel
Holiday Inn Express & Suites 76 Central
Holiday Inn Express Green Mountain
Honeysuckle Inn and Conference Center
Hotel Grand Victorian
Knights Inn & Suites
Knights Inn at Thousand Hills
La Quinta Inn
Lodge at the Falls
Lynina Inn
Ozark Regal Hotel
Pointe Royale Resort
Port of Kimberling Resort
Port of Kimberling Resort Cabins
Quality Inn 76
Radisson Hotel
Red Bud Cove B&B Suites
Red Roof Inn
Residence Inn by Marriott
Rosebud Inn
Scenic Hills Inn
Southern Country Inn
Southern Oaks Inn
Spinning Wheel Inn
Still Waters Resort
Stonebridge Resort
Super 8
The Branson Hotel
Thousand Hills Cabins
Thousand Hills Condos
Thousand Hills Majestic
Treehouse Condominiums
Welk Resort
Ye Olde English Inn
Wednesday June 21st
Taco Night 7:00 pm
Thursday June 22nd
Berettafest Registration 10:00am - 2:00pm
Ride the Branson Ducks @ 4:00 pm
http://branson.ridetheducks.com/
Dolly Parton's Dixie Stampede or Showboat Branson Belle @ 8:00 pm
http://www.dixiestampede.com/
http://www.silverdollarcity.com/showboat-branson
Friday June 23rd
Silver Dollar City Theme Park 9:00 am - 7:00 pm or when you want to leave
http://www.silverdollarcity.com/theme-park
http://www.silverdollarcity.com/-/media/Files/HFE/SDC_COM/Downloadable-Maps/SDC/SDC-Map-613.ashx
Drag Racing @ Ozark Raceway Park @ 5:00 for the ones that are interested
http://www.ozarkracewaypark.com/
45 minutes away toward Springfield
Test and tune every Friday
Helmets for under 14 sec.
Shorts, tank tops, bare legs, bare torsos, and open toed shoes are prohibited in any vehicle. Polyester type garments (work out gear) are prohibited in all vehicles.
Drinking allowed but no glass bottles are allowed. No drinking and racing.
Open to any and all who want to see what it is like to go down the track. Street cars, Race cars, Bikes, and anything with wheels… all are welcome to play!
• Gates open at 5 pm
• Time Trials at 7 pm
• Spectators $10, and Kids 12 and under get in free w/adult
• Car & Driver Race for $20

Saturday nights they frequently have after midnight drags. Same pricing.
Free Time to Explore Branson @ 7:00 pm
Saturday June 24th
Picnic & Car Show at Table Rock State Park 11:00am - 3:00pm
https://mostateparks.com/park/table-rock-state-park
Extreme Go Carting 4:00pm - 7:00pm
http://www.xtremeracingcenterbranson.com/
[url]
Dinner at Mels Hard Luck Diner @ 8:00pm
https://melshardluckdiner.com/
Sunday June 25th
Pack up and say goodbye to the memories we have created,
or stay an extra day with us, since there is so much to do in Branson!!!!