Connect with your social network account
Global Moderator
Posts: 1919
Joined: Tue Jan 24, 2006 6:48 pm
Location: Lakewood, Colorado
Has thanked: 9 times
Been thanked: 6 times
Contact:
LOLWUT was extremely helpful in getting some parts from his friend's Craig's List ad in Florida to me here in Colorado. Not only that, he then sold me some of his own parts at a smoking deal! Great seller! Thank you!
BFest 2013: Denver Colorado Host & Committee Member
Winner: Best Custom Late Model Interior
Gopher Award - Tin Foil Award - Banner!
---
Global Moderator
Posts: 1915
Joined: Sun Nov 03, 2002 4:10 pm
Location: Concord, NC
Has thanked: 8 times
Been thanked: 19 times
Contact:
lolwut is a great guy to deal with!
Geoff
95 Z26 Turbo 3400 5spd
Beretta Preservation Society - Director of Acquisitions
---
Registered User
Posts: 973
Joined: Sun Mar 23, 2008 10:58 pm
Location: canananada
i see that mine is just across the boarder (where it was shipped to), they just haven't notified me yet... lol. thank you sir
4th one's a charm, 5th one is, beginnning to sound like this is an addiction...
95 black z26, '96 White z26 awaiting new life, and 2.5 mazda trucks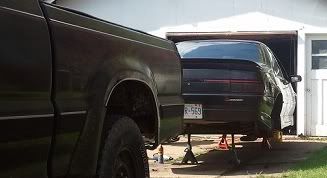 ---
---
---
Who is online
Users browsing this forum: No registered users and 1 guest