Connect with your social network account
Registered User
Posts: 302
Joined: Mon Jan 24, 2011 11:06 pm
Location: Central PA
Contact:
Luke is a great guy to deal with. I bought a Z24 steering wheel off of him a little while back. it was just as he described it. gave me a great deal for it since i drove up to get it. communication was good. very pleased with everything. we met and talked for a little while checking out each others cars. he fired up his Z to try and convince me to buy flowmaster. lol. he even told me that i would have to trim a little bit of the rubber off of the wheel so it would mount up correctly. very honest individual. i would recommend him to anyone.
-Alan
SP33D1N
CORSITECH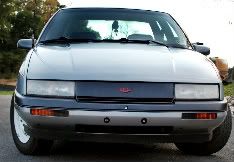 ---
Global Moderator
Posts: 1914
Joined: Tue Jan 24, 2006 6:48 pm
Location: Lakewood, Colorado
Has thanked: 9 times
Been thanked: 6 times
Contact:
I just bought some bushings from him and they arrived packaged well and quickly. Thanks!
BFest 2013: Denver Colorado Host & Committee Member
Winner: Best Custom Late Model Interior
Gopher Award - Tin Foil Award - Banner!
---
Registered User
Posts: 464
Joined: Fri Feb 04, 2011 10:25 pm
Has thanked: 1 time
Been thanked: 1 time
Excellent seller! Parts were very well packed and he shipped quickly. Would def buy from him again.

J
88 GTU 5spd 67k black
89 GTU 3500/5spd swapped 79k white
08 TBSS LS2 AWD
---
Registered User
Posts: 726
Joined: Sun Dec 16, 2012 4:38 pm
Has thanked: 2 times
Been thanked: 6 times
+1 - My parts arrived within 7 days, packaged well.
1993 Quasar Quad4 GTZ - Project WTF
Previous Berettas: 90 GT, 93 Quasar GTZ, 93 Garnet GTZ, 93 Aqua GT
---
---
Who is online
Users browsing this forum: No registered users and 2 guests