Connect with your social network account
Registered User
Posts: 423
Joined: Thu Mar 06, 2014 10:28 am
Location: New West B.C. Canada
Been thanked: 1 time
So I stumbled across these on craigslist he was asking 80 bucks I immediately called him and offered him 90 to remove the add (with out knowing bolt pattern). He was a nice Asian kid who explained he was moving to a smaller apartment with his fiancé and had to give early notice. He had no time to deal with these rims so he posted them for REAL cheap. So here is the low down they are Koning Rims 18x7.5 they have Dunlop Run Flats (yes Run Flats!) 245/40r18, 2 have about 80% and 2 at 40-50% it just my luck they were 5x114.3. They are not in perfect shape have a few minor scratches and some curbage. They were filthy and look like they were never cleaned. I gave them a good wash but cant get the brake dust stains off the inner spokes, I used a non acid rim cleaner (didn't want to ruin the finish) it got most off but not all I even scrubbed the sh!t out of them. Now they are on my Fam Van. here is pics.
He also gave me a bridgestone runflat 225/40r18 with about 80-90% on it SCORE!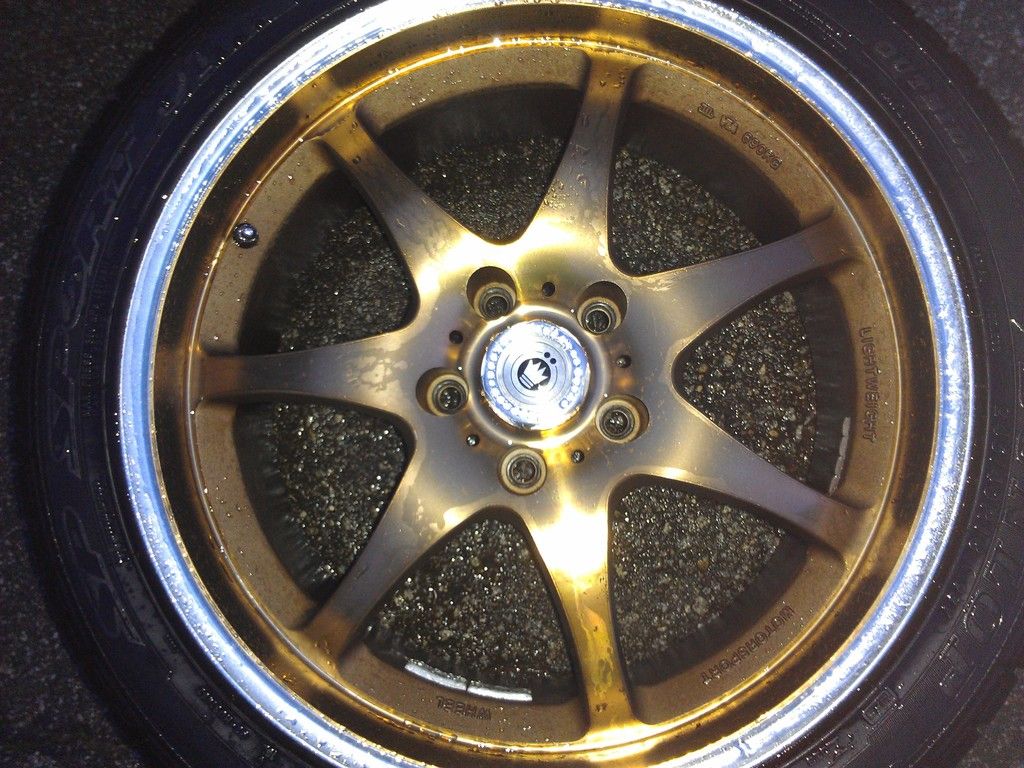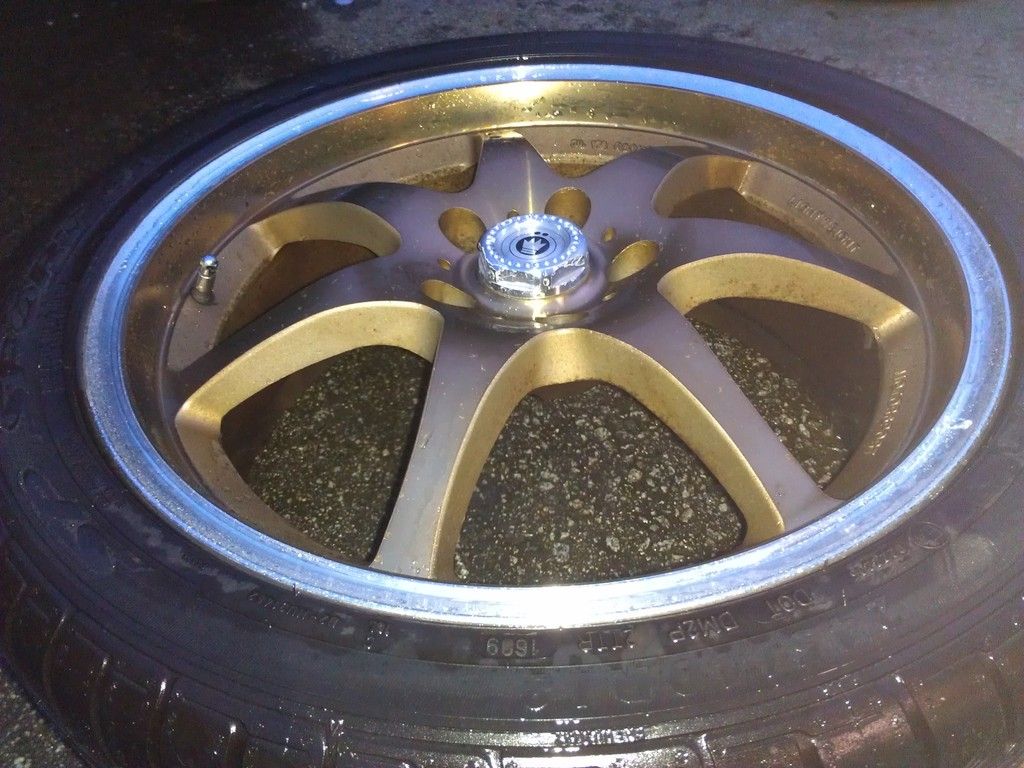 The top is the Bridgstone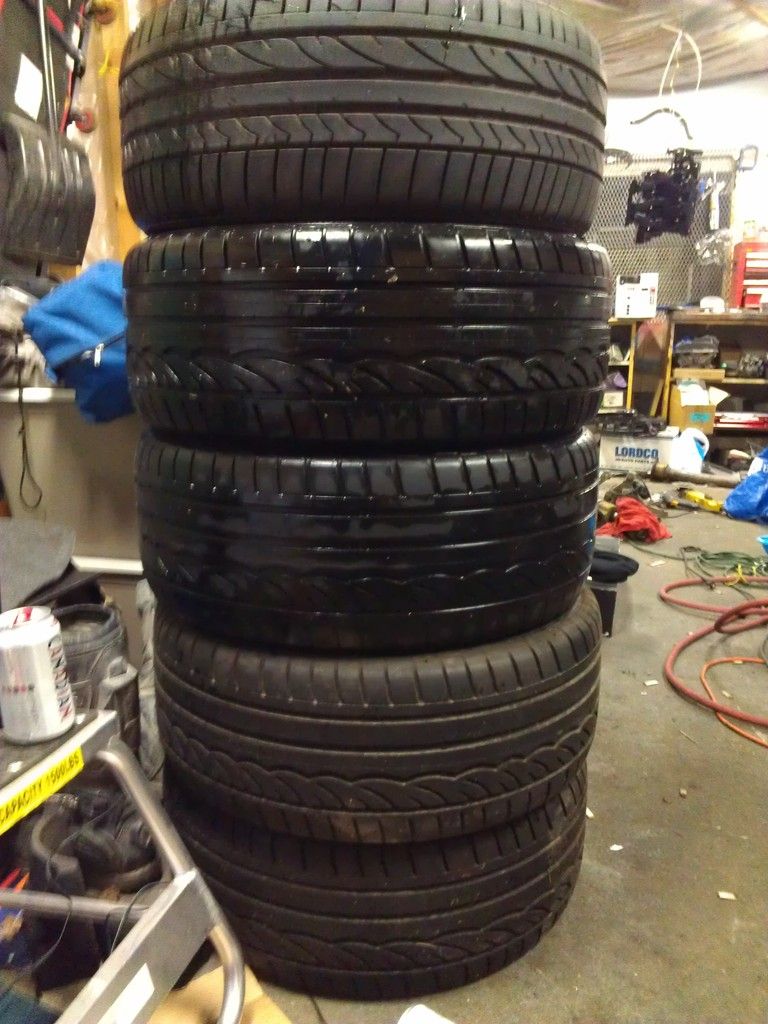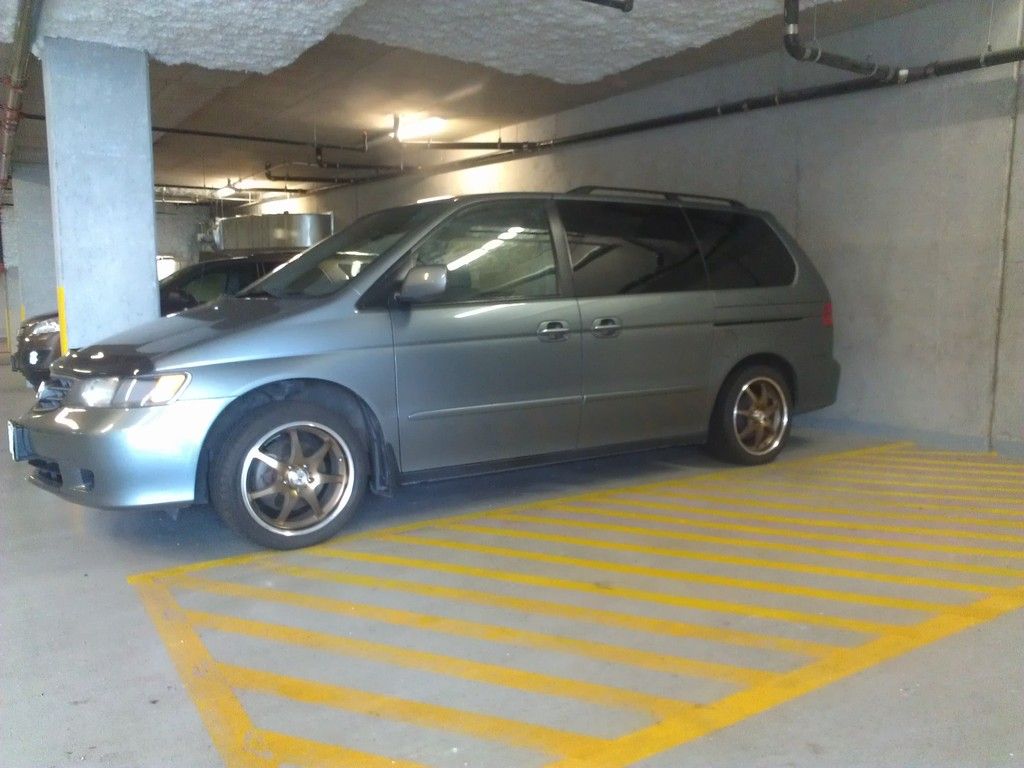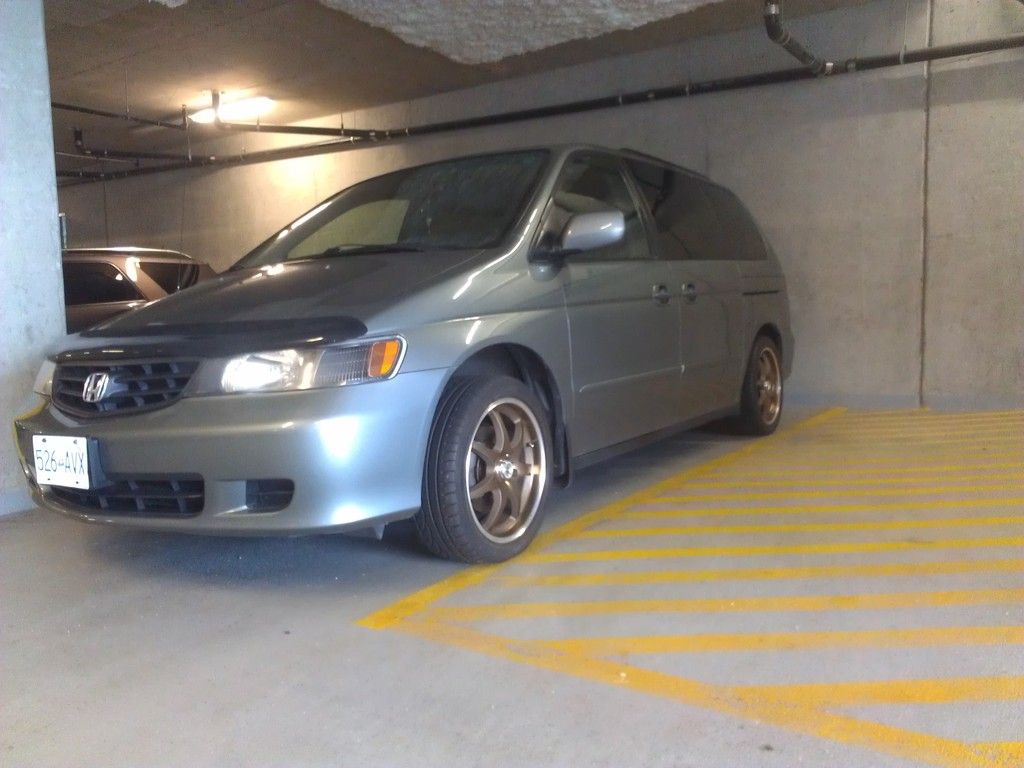 Here is the spare. Im going to try and sell it for what I paid, probably wont get that much but I will try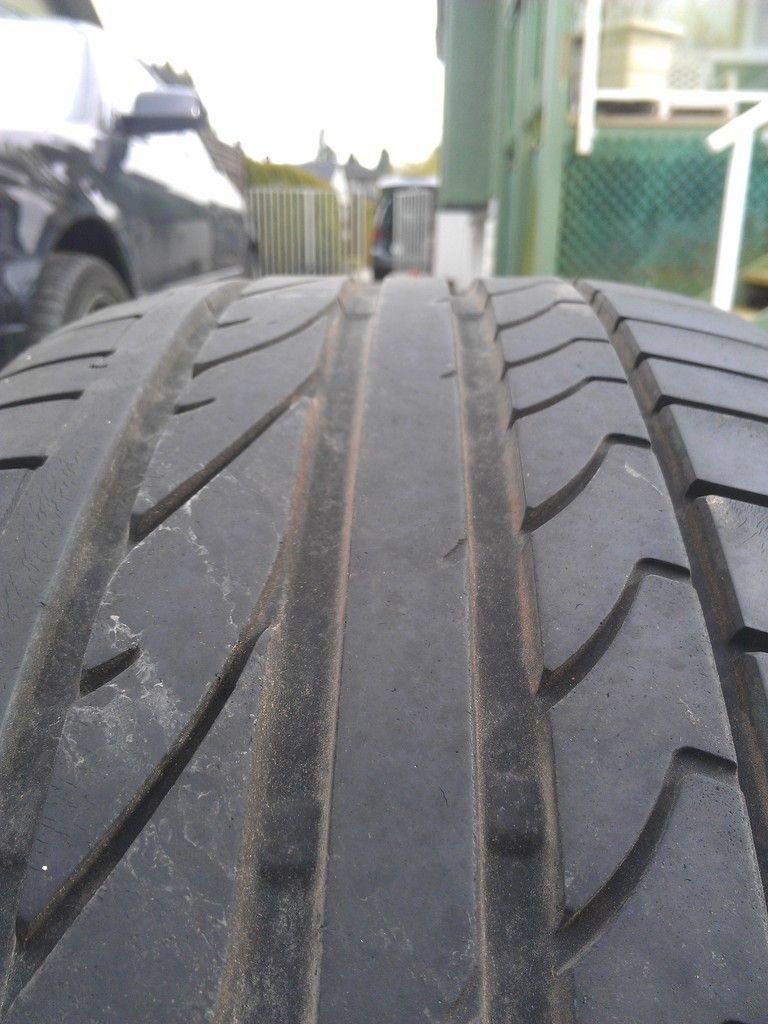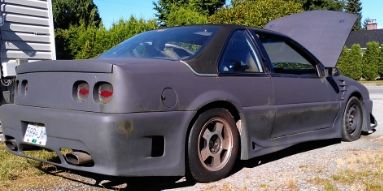 ---
Registered User
Posts: 580
Joined: Tue Dec 26, 2006 10:56 am
Location: Deerfield Illinois
Been thanked: 13 times
Nice find, excellent condition for $90 but aren't they small for the mini van?
Your speedometer will read higher than you are actually traveling?
---
Registered User
Posts: 423
Joined: Thu Mar 06, 2014 10:28 am
Location: New West B.C. Canada
Been thanked: 1 time
http://tire-size-conversion.com/tire-size-comparison/
Stock 215/65/16
New 245/40/18
When these ware out I will probably got to a 45 or 50 series, I'm really debating on painting the gold gloss black or like a pearl black. Or just the sides of the spokes and leave the face gold, for this season I'm going to leave them as is.
The difference is minimal. For 90 bucks I'm not worried about speed being off a little.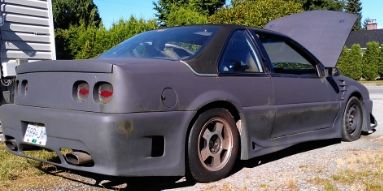 ---
Registered User
Posts: 423
Joined: Thu Mar 06, 2014 10:28 am
Location: New West B.C. Canada
Been thanked: 1 time
Sold the runflat for 80 bucks so the rims cost me 10 dollars lol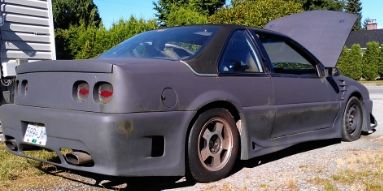 ---
---
Who is online
Users browsing this forum: No registered users and 1 guest