Connect with your social network account
90 Beretta GTZ
93 Beretta GT
89 Beretta GTU
95 Beretta Z26
95 Aurora
07 Colorado Xtreme
---
Registered User
Posts: 3029
Joined: Wed Mar 31, 2004 9:36 am
Location: Hamilton, Ontario, Canada
Has thanked: 5 times
Been thanked: 3 times
Contact:
Too bad there are no pics of the 3.4 liter 4cylinder engine, and that dash is FUBARRED!!

But that thing has been around/for sale for a while.

Pinstripes suck too!
Eric
Asylum Motorsports
"Where we're not happy 'til YOU'RE not happy!
'91 California Quad
'92 3500 GT gone and not really missed. It was fun. Documented 13.47 N/A.
---
Yeah, I remember that car. The pinstripes are not my taste, for sure. I don't know what you are talking about with the dash though -a little warpage at the top sure, but that is actually pretty clean. Waaay overpriced though, sorry. $8100 on ebay -yeah that was a good price for it. Anyone know what happened to it after ebay?
1989
Super Charged 3800 Series II (First)

Six

-Speed Conversion

GTU
1990
Turbo 3.4 5-Speed

T-Type
1990
4.0L 4-Cam 32-Valve V-8 5-Speed

Indy GTi

(Project)
1990
Stock(!) 3.1 MPFI Auto

Indy
1995
Z-26
1995
3.4 DOHC Turbo 5-Speed

Z-26
---
Registered User
Posts: 423
Joined: Thu Mar 06, 2014 10:28 am
Location: New West B.C. Canada
Been thanked: 1 time
I would rather buy both mint white gtzs for 10 grand instead of this for 20 grand then u have 2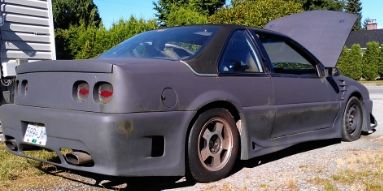 ---
---
Who is online
Users browsing this forum: No registered users and 2 guests