Connect with your social network account
Registered User
Posts: 1081
Joined: Fri Oct 14, 2005 5:34 am
Location: Helsinki, Finland.
Has thanked: 1 time
Been thanked: 3 times
Contact: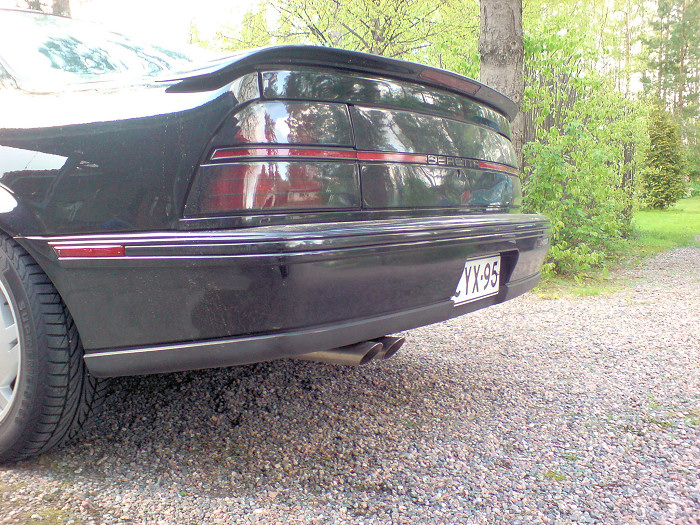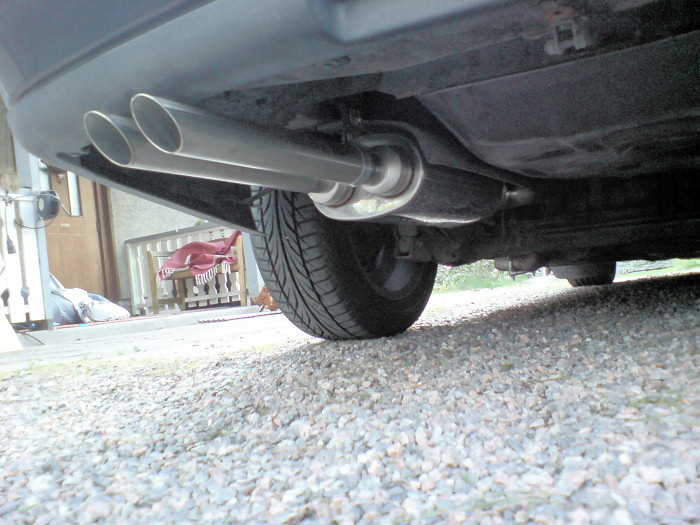 This is my 'stock look' exhaust mod.. i had the muffler laying around so i wanted to use it and replace the stock muffler on my 3.1, to get some balls to that exhaust tone too.
This was the Magnaflow i had on my 91 GTZ long time ago.. in that time it had 3.75" tips (4" outside).
QUOTE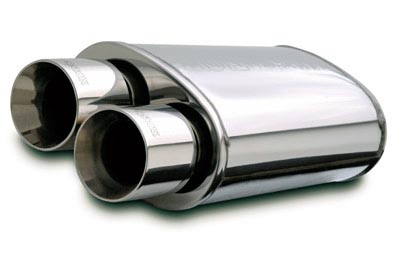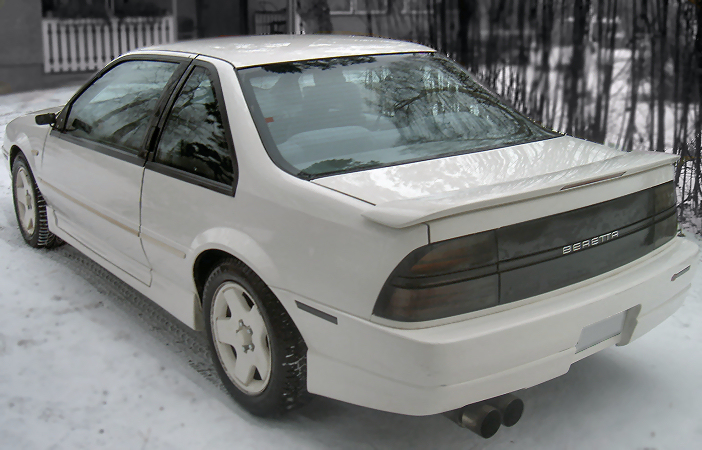 Since that style was too agressive to base\GT bodystyle, i decided to go with stock-look.
So the Magnaflow tips were cut out, and replaced with reducers and then stock size~ stainless pipes and whole thing mounted in stock location.
It actually does look like it's the stock muffler there if your not looking under the car.. But tips are not that close each other on this one so it's not perfect copy... But i'l bet it can still fool people to think it's the stock pipe there.
And actually sounds like one too, since it's not any louder than the stock was, just has deeper tone on it.
---
Looks clean..
---
Registered User
Posts: 357
Joined: Mon Apr 09, 2007 11:07 pm
Location: Beavercreek, Ohio
Contact:
looks dam nice weba
1993 Beretta GT, FX Designs Body Kit, Ram Air hood, 3.1 MPFI 3 Speed, 90,000 miles
1996 Beretta Base, GTU conversion, 3400sfi with less than 100,000 miles
== Traded
---
Niiiiiiiiiiiiiice!
---
Administrator
Posts: 1774
Joined: Wed Mar 03, 2004 10:03 pm
Location: Long Grove, IL
Has thanked: 8 times
Been thanked: 10 times
Contact:
Simple and functional, I like it.
Cliff Scott
---
Registered User
Posts: 59
Joined: Fri Jun 05, 2009 12:33 pm
weba wrote:This is my 'stock look' exhaust mod.. i had the muffler laying around so i wanted to use it and replace the stock muffler on my 3.1, to get some balls to that exhaust tone too.

This was the Magnaflow i had on my 91 GTZ long time ago.. in that time it had  3.75" tips (4" outside).

QUOTE




Since that style was too agressive to base\GT bodystyle, i decided to go with stock-look.

So the Magnaflow tips were cut out, and replaced with reducers and then stock size~ stainless pipes and whole thing mounted in stock location.

It actually does look like it's the stock muffler there if your not looking under the car.. But tips are not that close each other on this one so it's not perfect copy... But i'l bet it can still fool people to think it's the stock pipe there.

And actually sounds like one too, since it's not any louder than the stock was, just has deeper tone on it.  
can you please tell me what model magnaflow this is i really want one BAD , thanks
GOTTA HAVE LOVE FOR RETTA'S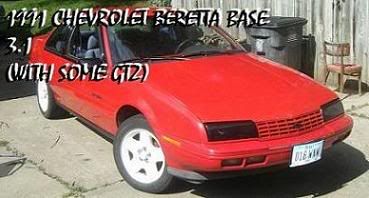 ---
---
Who is online
Users browsing this forum: No registered users and 3 guests