Walker Quiet-flow SS install
Posted: Thu Jan 30, 2014 2:34 am
I spent hours (at work) looking for an stainless muffler with less restriction than stock that was quiet. My Z26 doesn't need to make noise. Heres what found for anyone looking for a wisper quiet exhaust: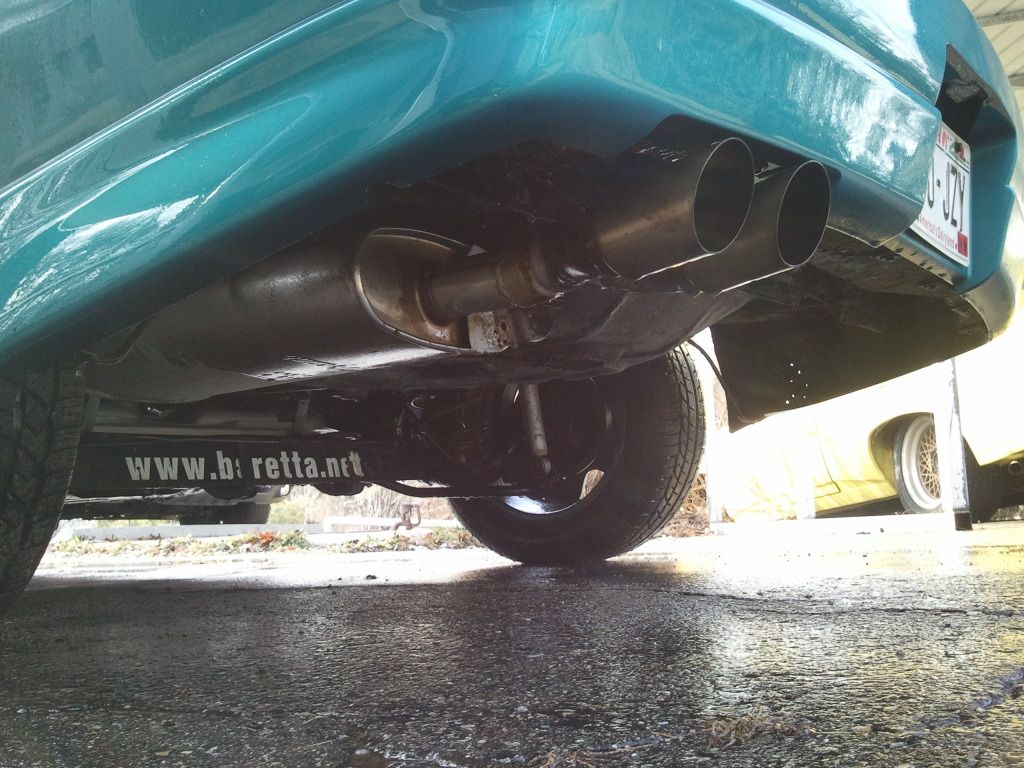 Walker Quietflow SS #21339
Inlet Diameter (in): 2.250 in.
Offset
Outlet Diameter (in): 2.250 in.
Center
Case Length (in): 19.000 in. Overall Length (in): 32.750 in. Thickness (in): 4.250 in. Width (in): 9.750 in.
Not a bolt in. Everything was cut to fit by me and I added some sheet metal for mounting front and rear. I love doing my own exhaust especially on these cars because theres lots of room for improvement and plenty of space to experiment.
Even with blown out centers in the stock tips its crazy quiet.
Here is the rest of my settup: Stock 3400 manifolds and all + Grand am 2.4L flange + 2 1/4" down pipe (custom exhaust shop) + 3" cat + stock cat-back