Connect with your social network account
---
Registered User
Posts: 302
Joined: Mon Jan 24, 2011 11:06 pm
Location: Central PA
Contact:
3X00-Modified wrote:Mine was 500 in pipe installation costs, materials, bending, brackets, and welding... My muffler was like 88 and the cat was only about 55, and the cut outs are only $28

So total cost of my exhaust headers back (not including my flex piece since that came with the headers) was 670 or so. Its one piece of pipe from the back of the cat to the muffler, He did 3-4 parts going over the axle, then re-bent it so it was a straight shot.

Overpriced? Maybe, But when you can leave your car at the shop and not worry about some jackass taking it out for a joy ride and beating on it, its worth the extra few bux.
That exhaust is tits man. i want a tip like that when i redo my side exit in all 2.5
-Alan
SP33D1N
CORSITECH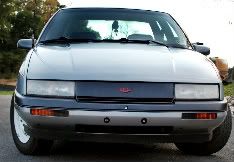 ---
---
Who is online
Users browsing this forum: No registered users and 2 guests