Connect with your social network account
Registered User
Posts: 885
Joined: Sat Jun 18, 2011 9:48 am
i've been cruising CL for some after market wheels and it seems like every design is a five star or other "straight" pattern. what happened to the directional wheel design. in the 90s directionals were the thing or they were just plain out there patterns.i remember concept neepers being the shiznit. 5X100 patterns seem difficult to run across too.
oh well guess i'm just getting old.....and bitching about it.

---
Registered User
Posts: 973
Joined: Sun Mar 23, 2008 10:58 pm
Location: canananada
that's why the previous owner is selling them... lol
4th one's a charm, 5th one is, beginnning to sound like this is an addiction...
95 black z26, '96 White z26 awaiting new life, and 2.5 mazda trucks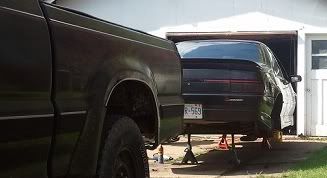 ---
try vwvortex.

1990 Beretta GTZ 1995 Beretta Z26 1996 Beretta Z26
---
Registered User
Posts: 885
Joined: Sat Jun 18, 2011 9:48 am
just tried to go there and got a blocked malware warning
---
---
Who is online
Users browsing this forum: No registered users and 2 guests