Connect with your social network account
Ive come across a few tires im interested in, the first are goodyear eagle gt's.. some not so good reviews however, 2nd was Michelins, and 3rd were sumitomos.. i know the gtus came with v rated tires.so i guess ill stick with them . i have yokohamas on there now. Not really impressed with them..
---
Global Moderator
Posts: 1909
Joined: Sun Nov 03, 2002 4:10 pm
Location: Concord, NC
Has thanked: 8 times
Been thanked: 17 times
Contact:
I had the Eagle GT's on my Legacy, and I loved everything about the tire... except the wear. While I admit that I tend to push my cars from time to time, I also feel that tires should last longer than 27K on an AWD car that has no suspension wear issues and tires are rotated every other oil change.

They did wear evenly and I could have gone longer on them (they were at 4/32 and I was approaching the winter months with visits to MI).

IMHO, Michelins are overpriced. I'm not sure which Sumitomo's you were looking at, but they have some decent tires. It all depends on how you use your car and what you're looking for in a tire.
Geoff
95 Z26 3400 5spd
Beretta Preservation Society - Director of Acquisitions
---
Its funny, the best tires I have had were the Eagle GA's that came on my Z to begin with. 3 sets later and I was at 212k. I was getting more than their 40k rating out of them. But alas, they stopped making them in my size, so the last set were RA's. Hate them, they are a softer compound which means... They don't last as long. I got about 30k out of them.
94' Z26 Project - 95' Base Project - Custom LED Light Conversions!
Chosen Proposal Submission & Committee Member for Beretta Fest 2012 in Traverse City Michigan
---
Registered User
Posts: 4201
Joined: Thu Jul 11, 2002 8:45 pm
Location: Walton, NY
Has thanked: 4 times
Been thanked: 8 times
Contact:
I have the Sumitomo HTRZIIs (or IIIs? I cant remember) on the Beretta and they are ok. Nothing special. Lots of guys on Nastyz28 raved about them, but I think their experience was more from swapping from 15s to 17s-18s than the tires themselves.
91 "SS"
WOT 3400/5spd - EP, FFP, TCE, SPEC, DSS, S&S, OBD1
GEARHEAD dezign
---
We have Goodyear Assurance TripleTred All-Season on ours and they are great ! 740 treadwear too. 25,500 + mi. now. our .02.
90 INDY, '10 SS, 96 C4 CE (86,600 mi. on the Indy, 2nd at super chevy show, 02, 03,1st in 01, 04, 05, 06, 07,08 !! sadly sold)
---
Registered User
Posts: 973
Joined: Sun Mar 23, 2008 10:58 pm
Location: canananada
i have been pleased with the quiet and smooth ride quality from hankook and their sister companies.

i buy all my tires used, and so this may not be a useful opinion or not, as i'm not sure how old the tires were... I had a pair of BFGoodrich traction TA tires on the front of my car last year for a month max maybe... they were absolute crap... especially in rain. i rear ended somebody (gently, no damage to my car!) because they locked up a slide so quick compared to others i have had (quite a few others actually)

I have some michelin hydroedge tires on my indy rims currently, and they are probably the best tire i have ever had. they are a bit older, and slightly weather cracked/dried, and also discontinued i think.,,
4th one's a charm, 5th one is, beginnning to sound like this is an addiction...
95 black z26, '96 White z26 awaiting new life, and 2.5 mazda trucks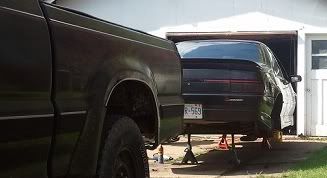 ---
Im on tirerack, looking at the goodyear eagle f1, they're W speed rated tires, would that be an issue on the gtu?
---
Global Moderator
Posts: 1869
Joined: Fri Feb 29, 2008 8:11 pm
Location: Hatfield Pa
Been thanked: 1 time
They will be fine, just keep it under 168mph.
---
---
Who is online
Users browsing this forum: No registered users and 2 guests