Connect with your social network account
Registered User
Posts: 302
Joined: Mon Jan 24, 2011 11:06 pm
Location: Central PA
Contact:
so i'm close enough to being done with my wheels to get tires. now i need to know if i should go 215/60's or 205/60's? i wanna go 215 but afraid that ill rub the strut tower.
-Alan
SP33D1N
CORSITECH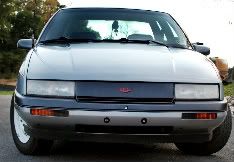 ---
I have 215 60 15s on my 90 Beretta and they do not rub the shock towers, but I think that will be determined by the backspacing of your wheels. I have Fiero GT wheels, it has been so long since I installed them, I do not recall the backspacing. Hope this helps, if need be, I could take one off and measure the backspacing this weekend.
---
Registered User
Posts: 1828
Joined: Mon Jun 28, 2010 9:02 pm
Location: Wisconsin Rapids, Wisconsin
Contact:
---
---
---
Who is online
Users browsing this forum: No registered users and 3 guests