Connect with your social network account
Registered User
Posts: 6
Joined: Wed Sep 02, 2015 1:35 pm
Location: France (Grand Est)
Has thanked: 1 time
Contact:
Howdy ..
I just need some help with the fuel pump. If the engine is running, the fuel pump is very noisy.
How can I replace the fuel pump?
Thanks

---
Registered User
Posts: 1561
Joined: Fri Aug 14, 2009 12:13 pm
Location: Truro, Nova Scotia. Canada
Has thanked: 3 times
Been thanked: 20 times
sadly the only way to do it is to drop the tank Good luck shouldn't be too hard of a job!
---
Registered User
Posts: 423
Joined: Thu Mar 06, 2014 10:28 am
Location: New West B.C. Canada
Been thanked: 1 time
hope you don't have a full tank, but as he stated drop the tank and its pretty straight forward from there depending on how rusty everything is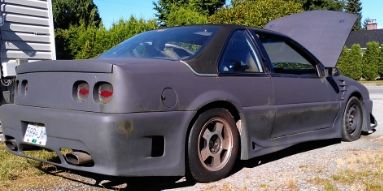 ---
---
Who is online
Users browsing this forum: Google [Bot] and 8 guests