Connect with your social network account
Registered User
Posts: 319
Joined: Thu Jan 20, 2011 8:39 pm
I am installing a casper electronics heated 02 sensor on my GTZ. Need some help.
Where is a good switched 12v power to feed the heated sensor? Instructions also specify I need a really good ground at 0v.
Here are some pics, wires are short so Im sure I will need to extend them.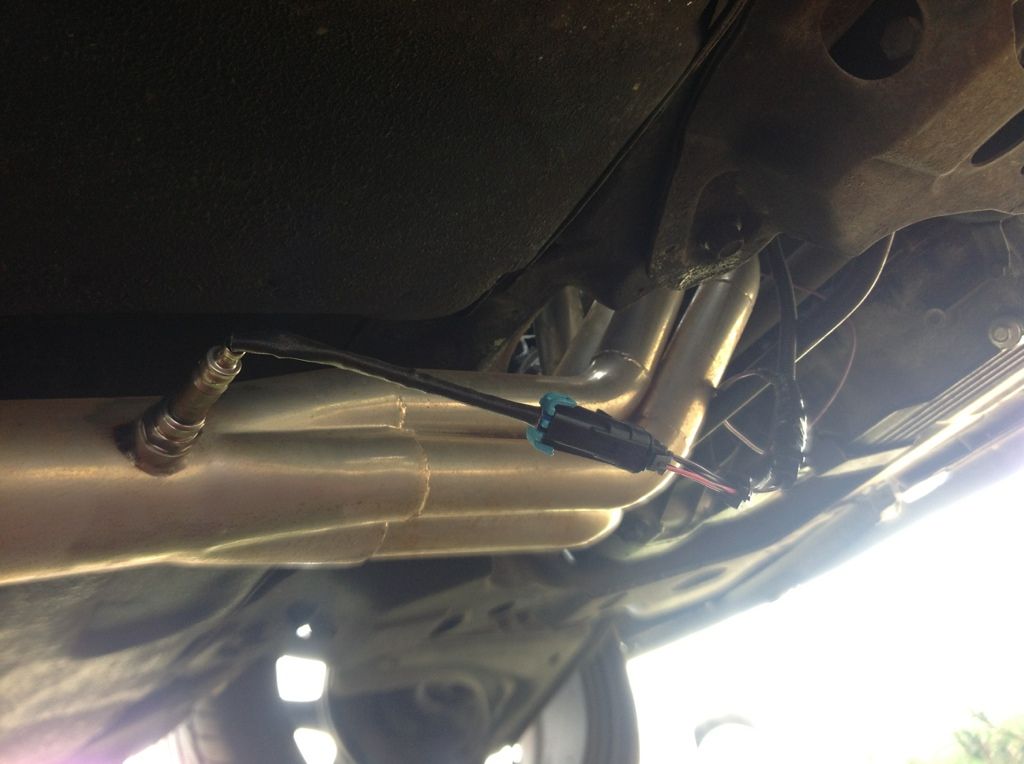 Here is a pic of my Chevy
---
Registered User
Posts: 319
Joined: Thu Jan 20, 2011 8:39 pm
Alright just for those who have Rons header.....this upgrade is a must!

I finally got the sensor installed and she runs and idles great!

I ran the power to fuse #8, which is hot only in run. This is the fuse for the heater by the way. As for the ground from the sensor I bolted it down to a bolt that once held the stock intake box. Tested with the meter and all was well.

Again this is a must if u have rons long tube header on ur quad.
---
Registered User
Posts: 6386
Joined: Thu Jul 26, 2007 11:36 am
Location: Kansas
Has thanked: 2 times
Been thanked: 11 times
You could do a write up.
keep'em flying!
---
Money pit Beretta wrote:You could do a write up.
Looks great, super-clean. I think
Money pit
is right, you seems to have the handle on this. After pics and even a parts source list/price list would add nicely for the Quad crowd (I'm not there yet, but I would love to convert my old '95 Z-26 into a Quad/5-speed car, if I take her back, which is looking more and more likely). A complete build from header installation on would be really informative.
I would also like to see tests showing that the heater element is actually necessary -I know those headers have the collector pretty far downstream, but are the exhaust gasses
really
that much cooler twelve or eighteen inches away from conventional manifold placement? How much longer (under idle and under regular driving conditions) would it take a non-heated sensor to warm enough to switch to closed-loop mode? Does the sensor really have any loss of efficiency at that spacing in idle after it is warmed?
Don't get me wrong -for the little effort it takes to set this up right (from what you've posted), any benefit sounds worth the effort, I'm just wondering how much of a benefit you are getting...
1989
Super Charged 3800 Series II (First)

Six

-Speed Conversion

GTU
1990
Turbo 3.4 5-Speed

T-Type
1990
4.0L 4-Cam 32-Valve V-8 5-Speed

Indy GTi

(Project)
1990
Stock(!) 3.1 MPFI Auto

Indy
1995
Z-26
1995
3.4 DOHC Turbo 5-Speed

Z-26
---
---
Who is online
Users browsing this forum: IndyZ26Boy and 2 guests