Beretta Turbo Updates
Posted: Tue Mar 28, 2006 5:18 pm
Heres my crossover and downpipe.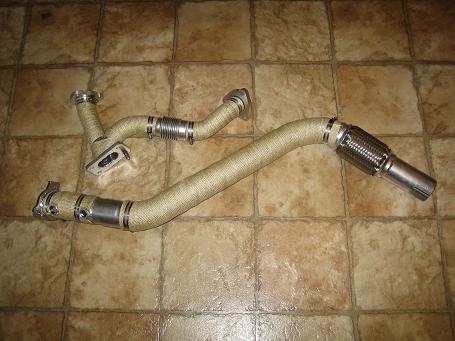 This is how it looked as I left home last weekend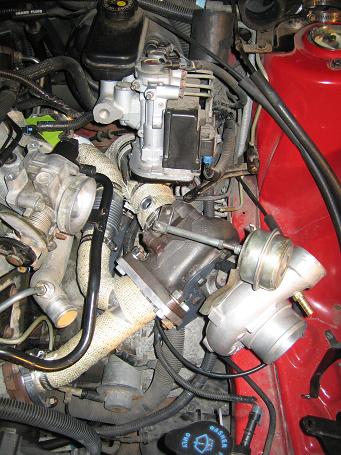 Heres some of my progress this weekend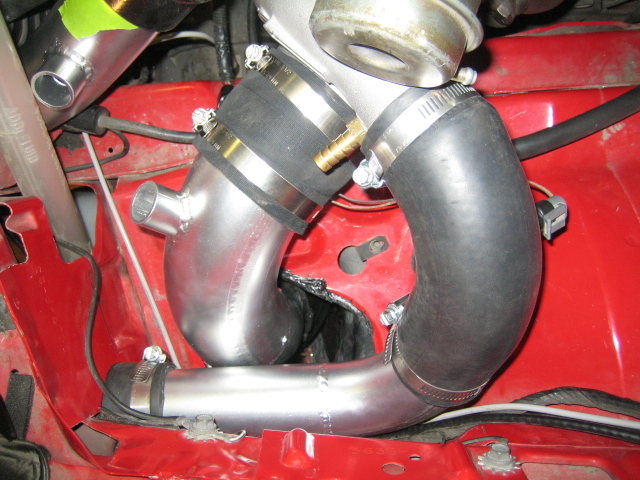 I currently have the crossover connected, turbo mount in, turbo in, turbo to intercooler plumbing finished, IAT wiring extended and installed, turbo intake done, intercooler mounted, intercooler plumbed through radiator support, factory fuel lines altered and reinstalled, O2 sensor wiring extended and installed, battery relocated, and Im sure theres more.  I have yet to cut a factory wire ÂÂÂ
, Ive been extending everything using factory plugs.  Ive drilled 2 holes for the battery mount, 1 hole for the battery cable, and made the factory hole behind the battery bigger, no other new holes yet.