Connect with your social network account
Registered User
Posts: 1074
Joined: Fri Oct 14, 2005 5:34 am
Location: Helsinki, Finland.
Has thanked: 1 time
Been thanked: 2 times
Contact:
Taking your time with this I see, can't wait for the 'final' product

I sneered a bit to aerodynamic modding for something that's has the aerodynamic design of a barn to begin with, but I guess everything is improvement then

---
Registered User
Posts: 536
Joined: Tue Dec 26, 2006 10:56 am
Location: Deerfield Illinois
Been thanked: 12 times
I admire your attention to detail in getting the flaws out of the body. I remember we had a 73 Camaro
we took for paint. The new parts didn't seem to line up well and the body shop said there was nothing they could do.
When I put a spoiler on, I used a heavy coat of auto wax on the mating surface and applied bondo to the spoiler
and pressed it against the trunk and quarter panels until it hardened. The wax prevented adhesion of the bondo.
Good idea with the tape and then trimming off excess just before it hardened.
Your car is going to be both awesome looking and performing.
---
Registered User
Posts: 4052
Joined: Thu Jul 11, 2002 8:45 pm
Location: Walton, NY
Has thanked: 4 times
Been thanked: 7 times
Contact:
I actually don't know what the coefficient of drag is for an 80z. I gotta think it's better than most muscle cars. Or really most any car of the boxy 80s era.

The front airdam, wheel spats, fender vents, tall rear spoiler..that was really GM's first attempt at aero mods, and they are all rooted in function. Kinda cool to learn about.

Berettas were certainly a huge improvement though, and also ahead of their time I think.
---
Registered User
Posts: 4052
Joined: Thu Jul 11, 2002 8:45 pm
Location: Walton, NY
Has thanked: 4 times
Been thanked: 7 times
Contact:
Crap. Forgot to get the pics of my hood hinges. Got a bunch on my phone but it won't hook up to the computer. I'll do that part later. But...they work AWESOME.
Made a date with my body guy to get this damn thing painted! And he's running behind schedule...so I'll post these for now. But it's in queue. I have the body work done to basically the best of my ability and he's going to finish everything up perfect and spray it. (I did my Beretta last year and a couple spots that I thought were perfect showed slight flaws a few months after fresh paint).
I really like how the fender vents came out. It was difficult to get a good decreasing radius bend that was smooth. My old landlord has an English wheel that I used and that's pretty tedious, but it worked ok.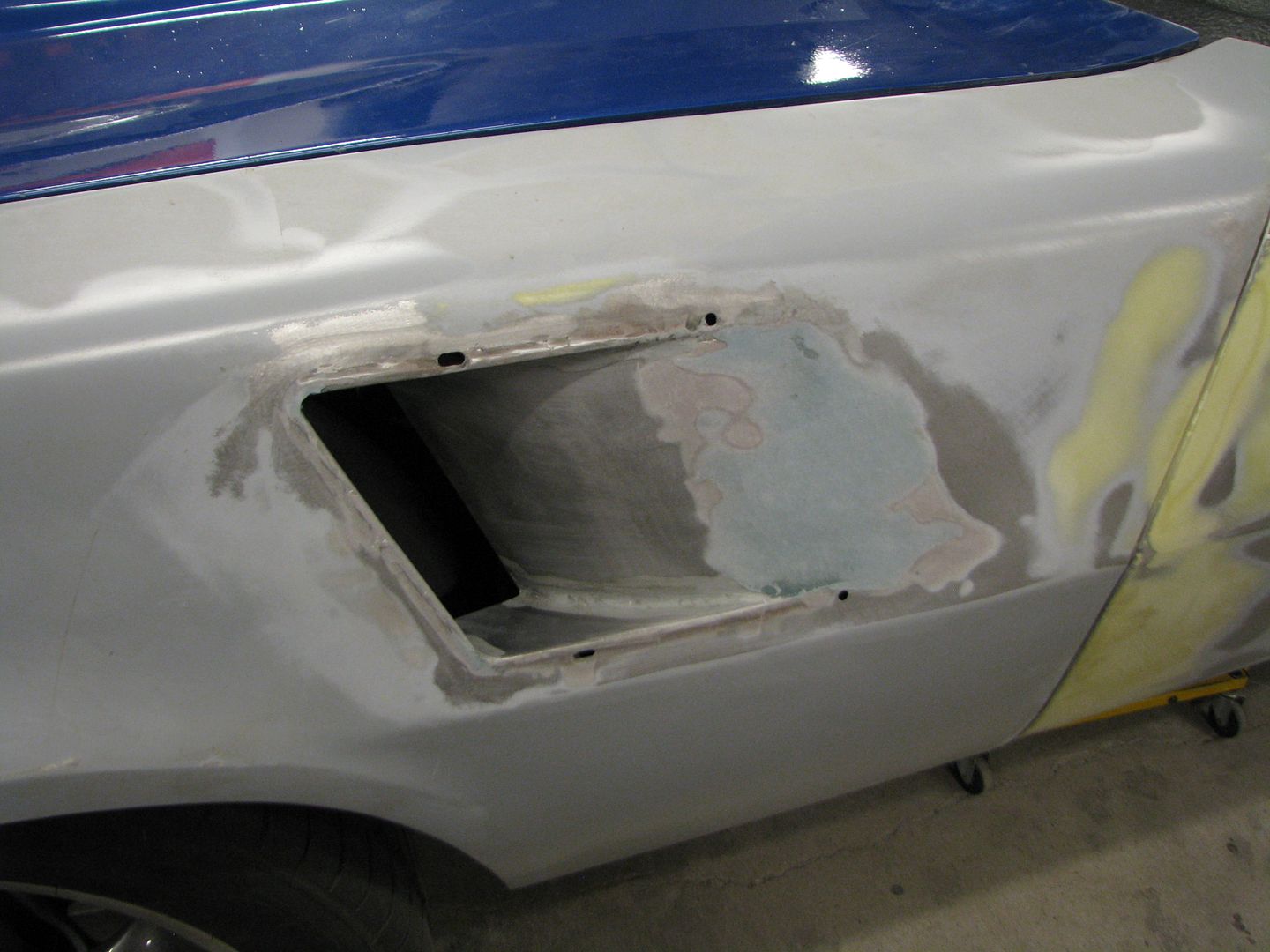 ---
Registered User
Posts: 4052
Joined: Thu Jul 11, 2002 8:45 pm
Location: Walton, NY
Has thanked: 4 times
Been thanked: 7 times
Contact:
I also got my rear bumper project done. It's something I've thought about for quite a while. It has always driven me nuts that the bottom of the rear bumper isn't on the same plane as the bottom of the quarter. I photoshopped it to match and it looks so much better. So I cut up the stock one to try it out and fit a basic rear diffuser idea to match the aero package I'm going to do in a year or two.
I was happy with the results, so I bought a Glasstek rear bumper and cut it up. I used the car as my jig and some ABS sheet as a backer to slop some kitty hair on it and make it one piece again. I also made some studded steel plates to eliminate the metal "straps" for the urethane bumper ends and duraglassed them in. Then I took it off the car, removed the self tappers and peeled the ABS off and hit it with fiberglass cloth and resin to give it some strength.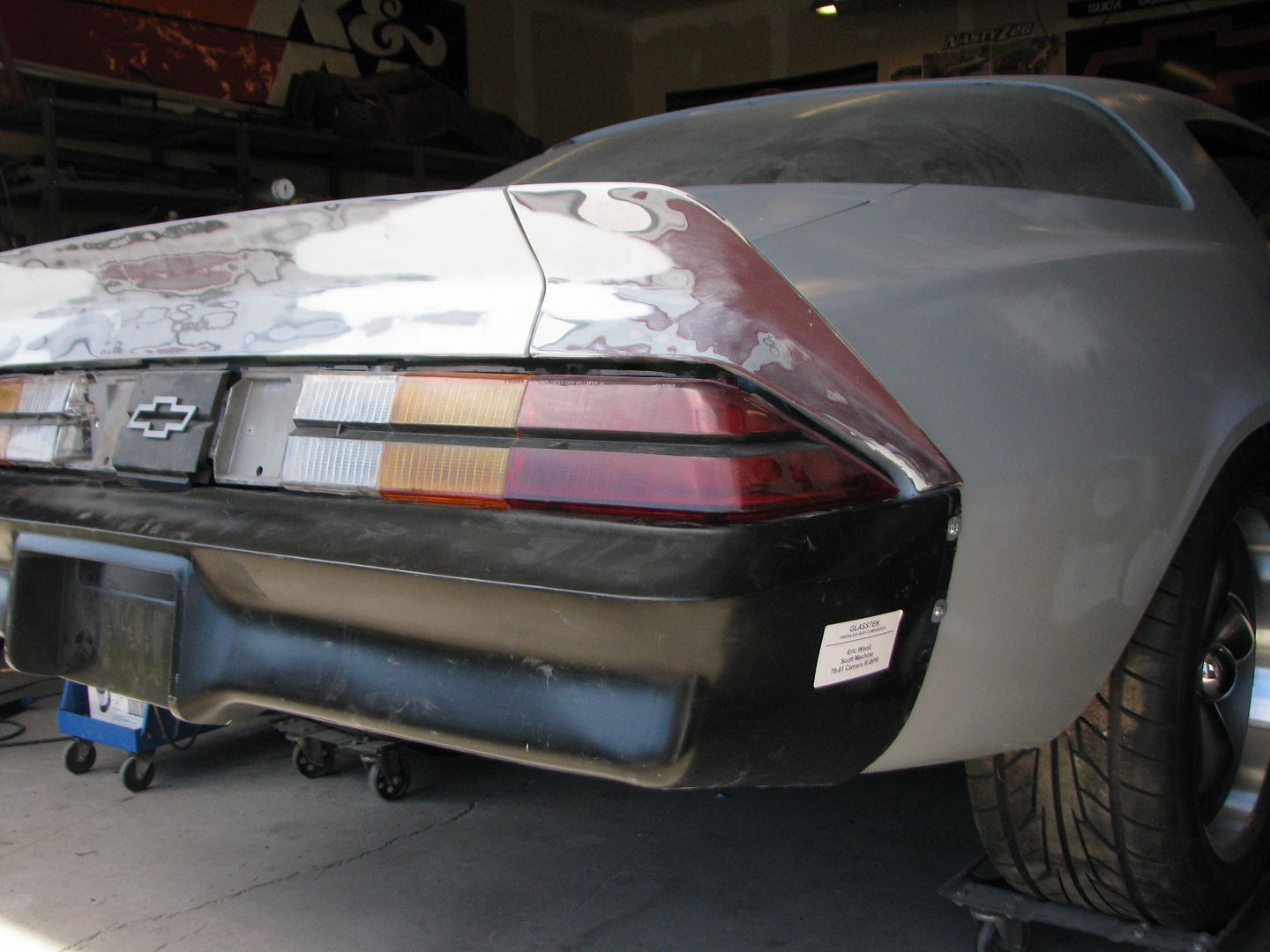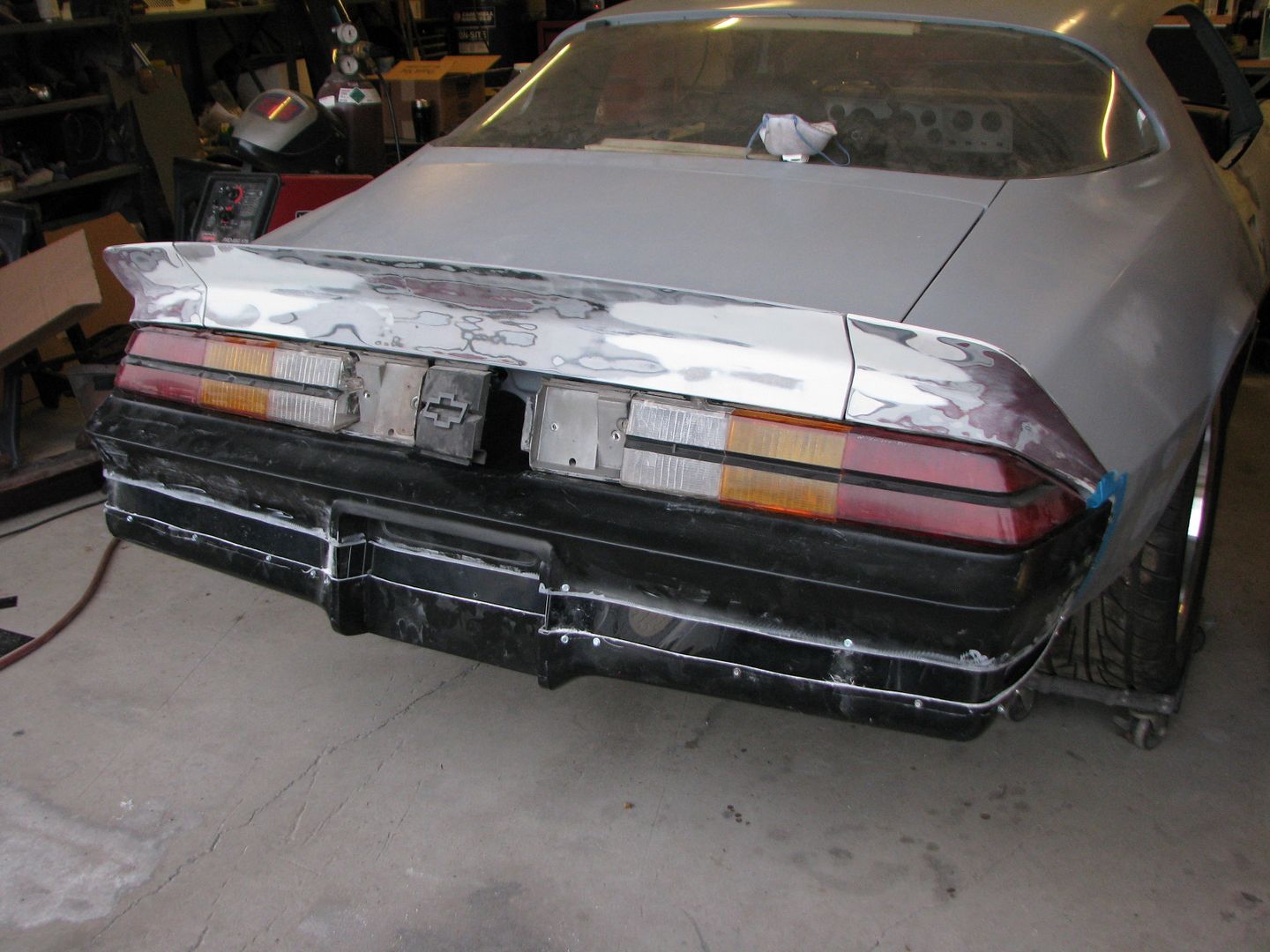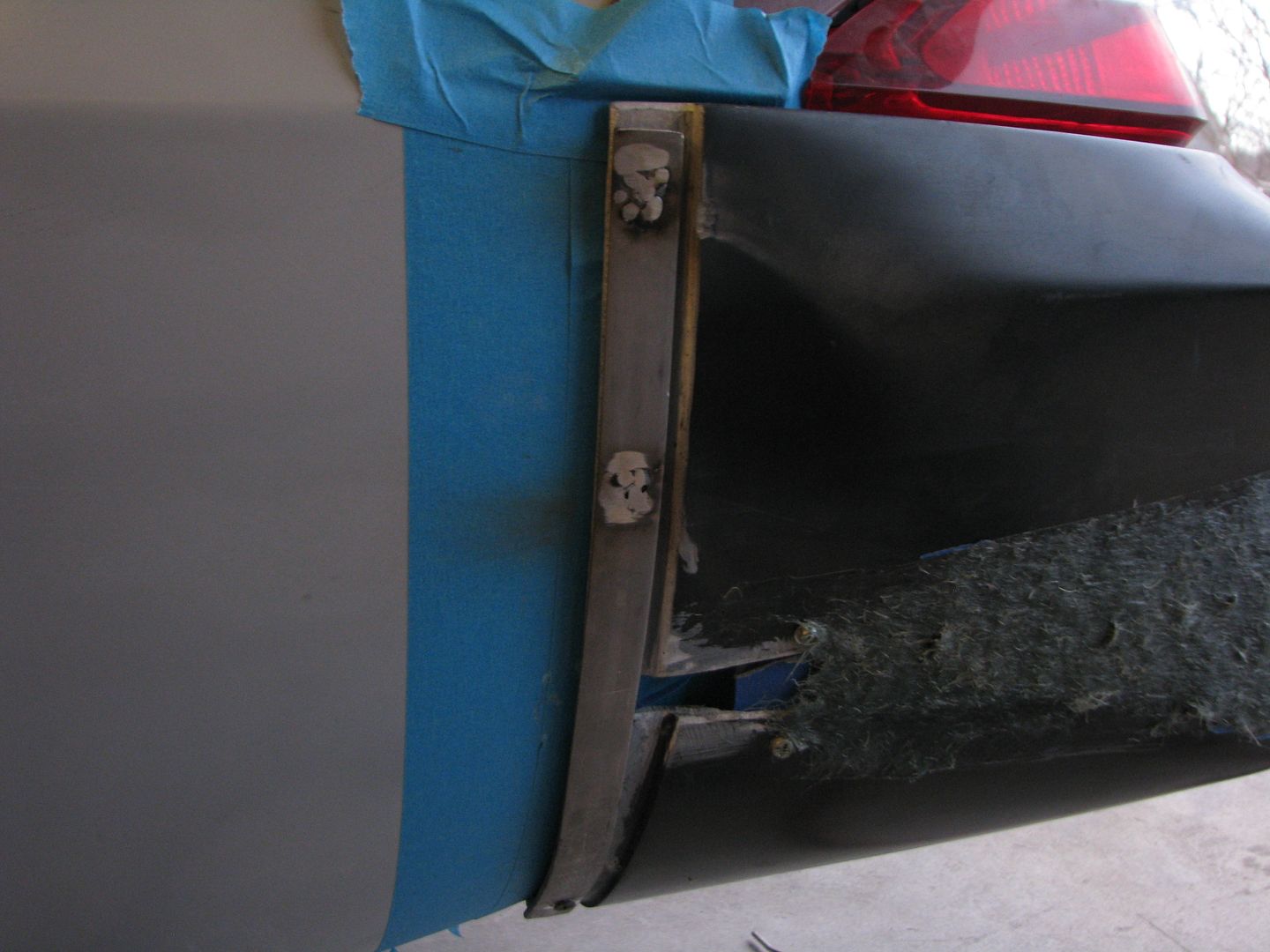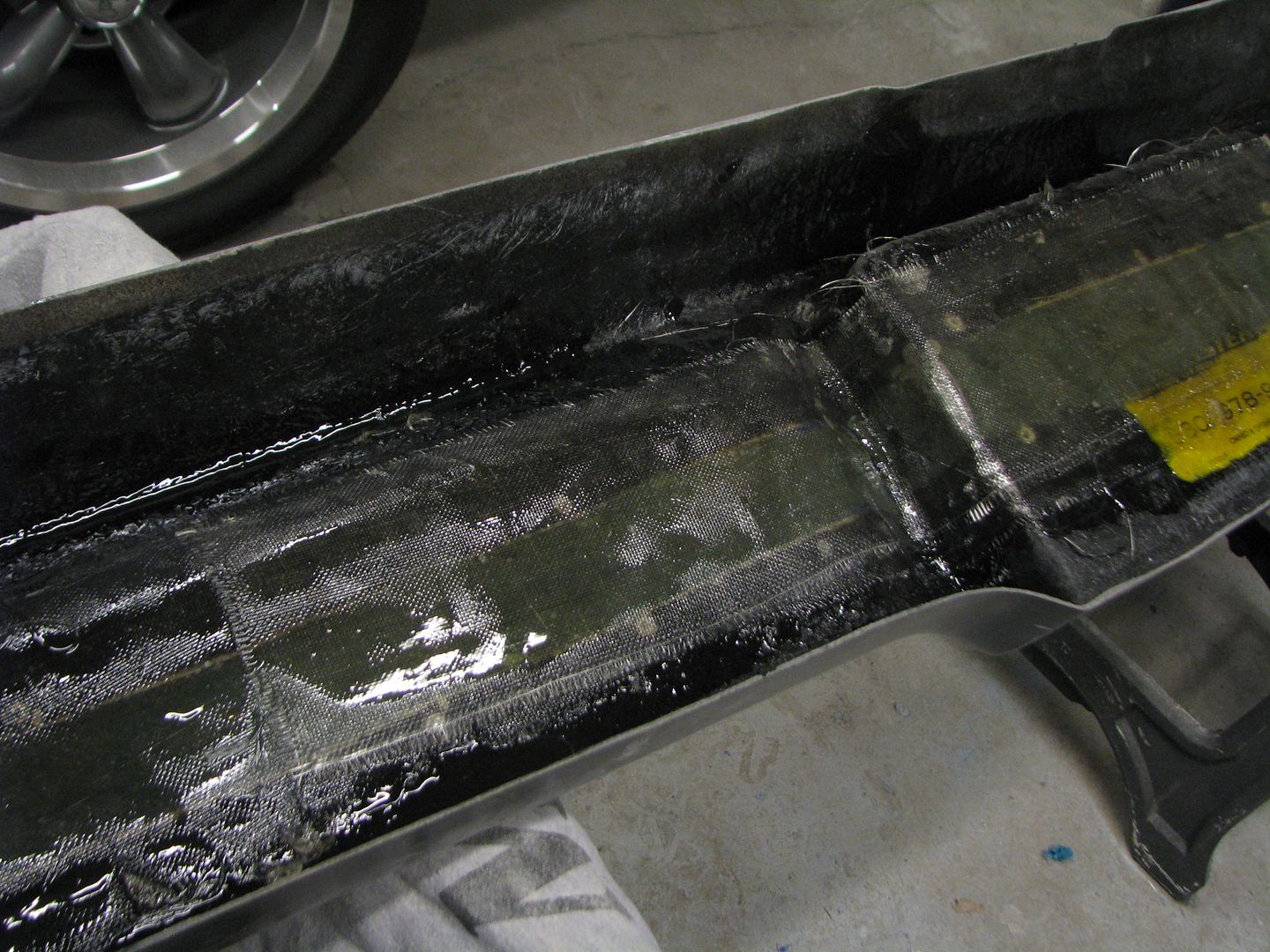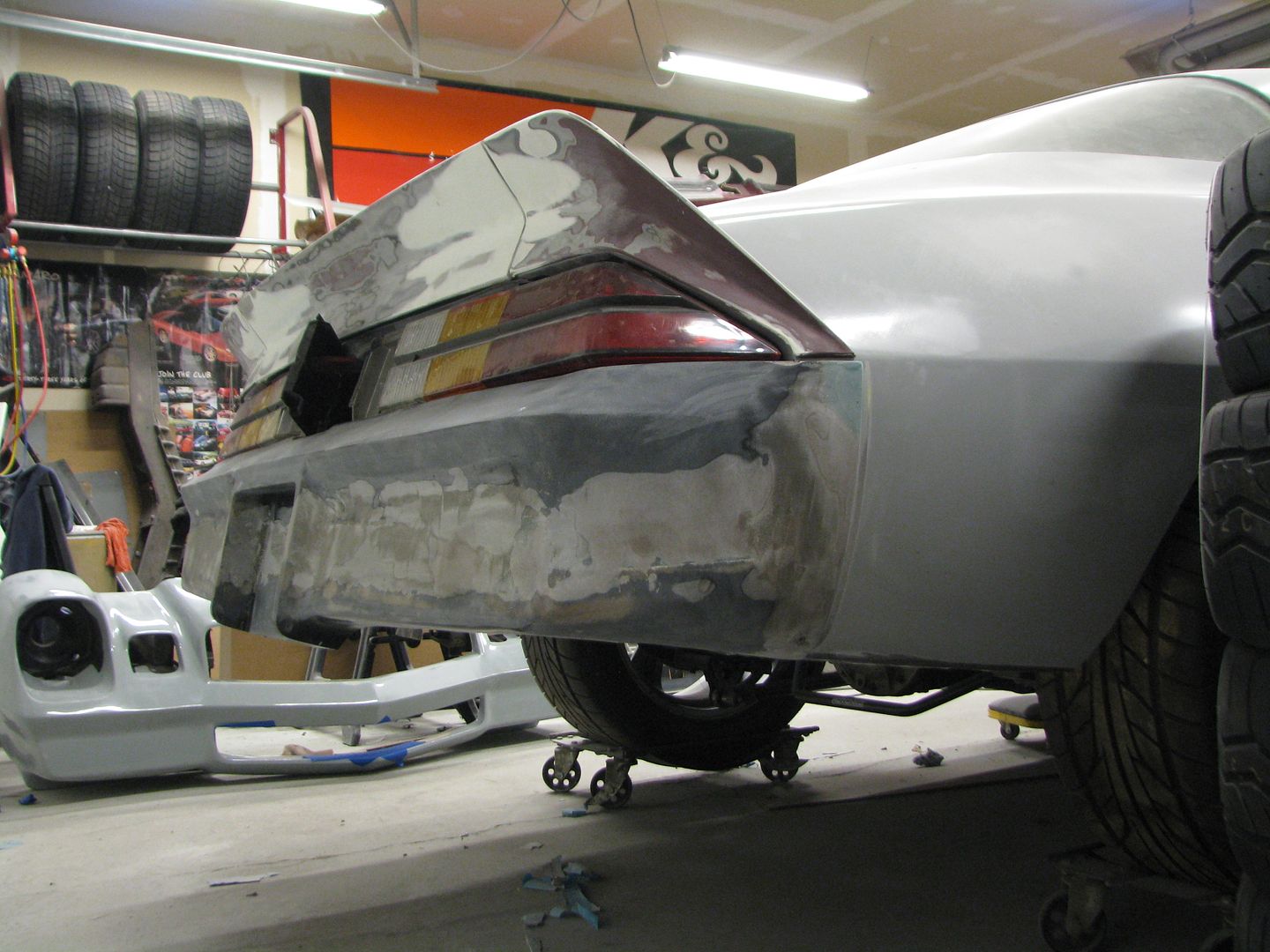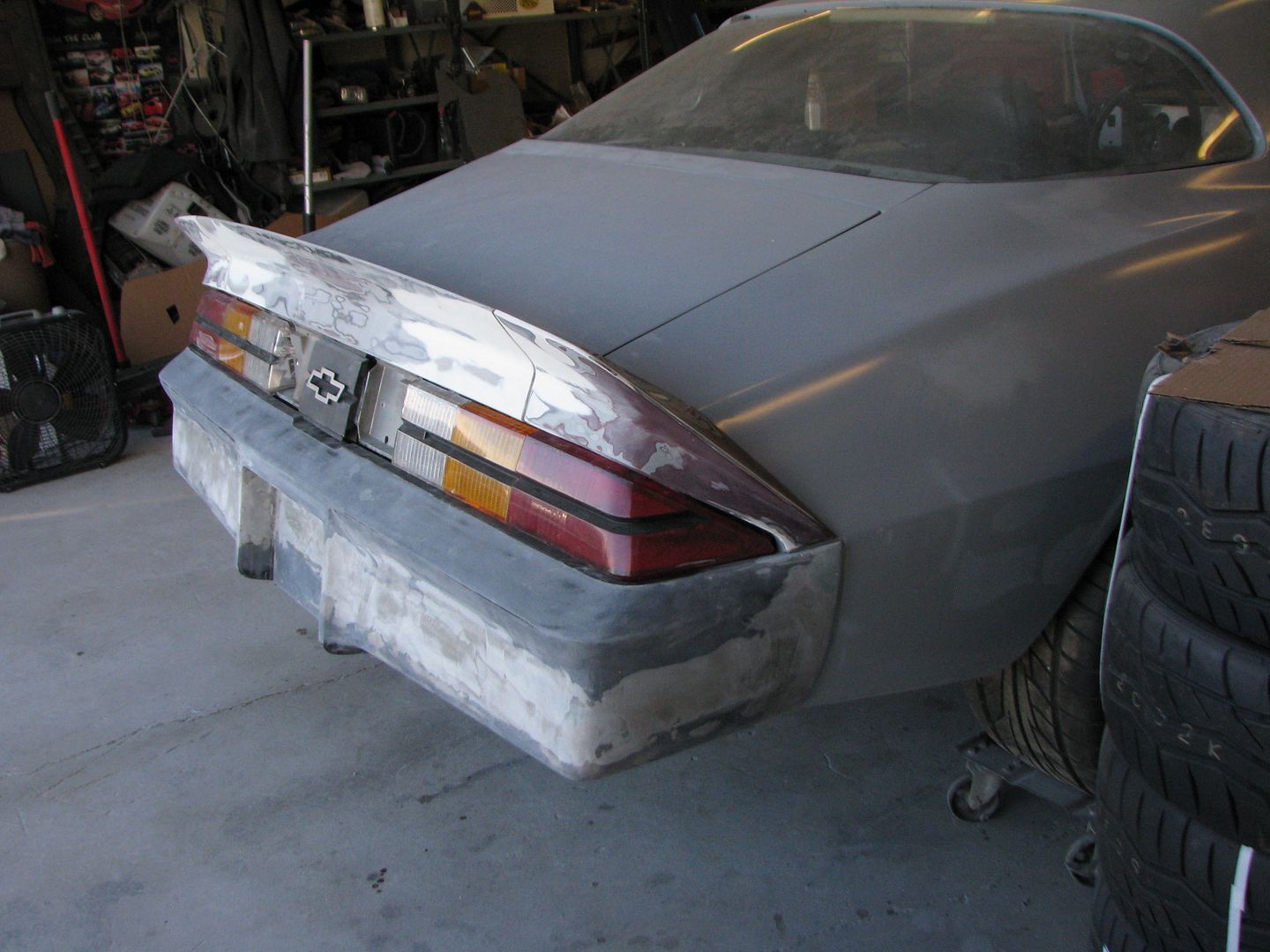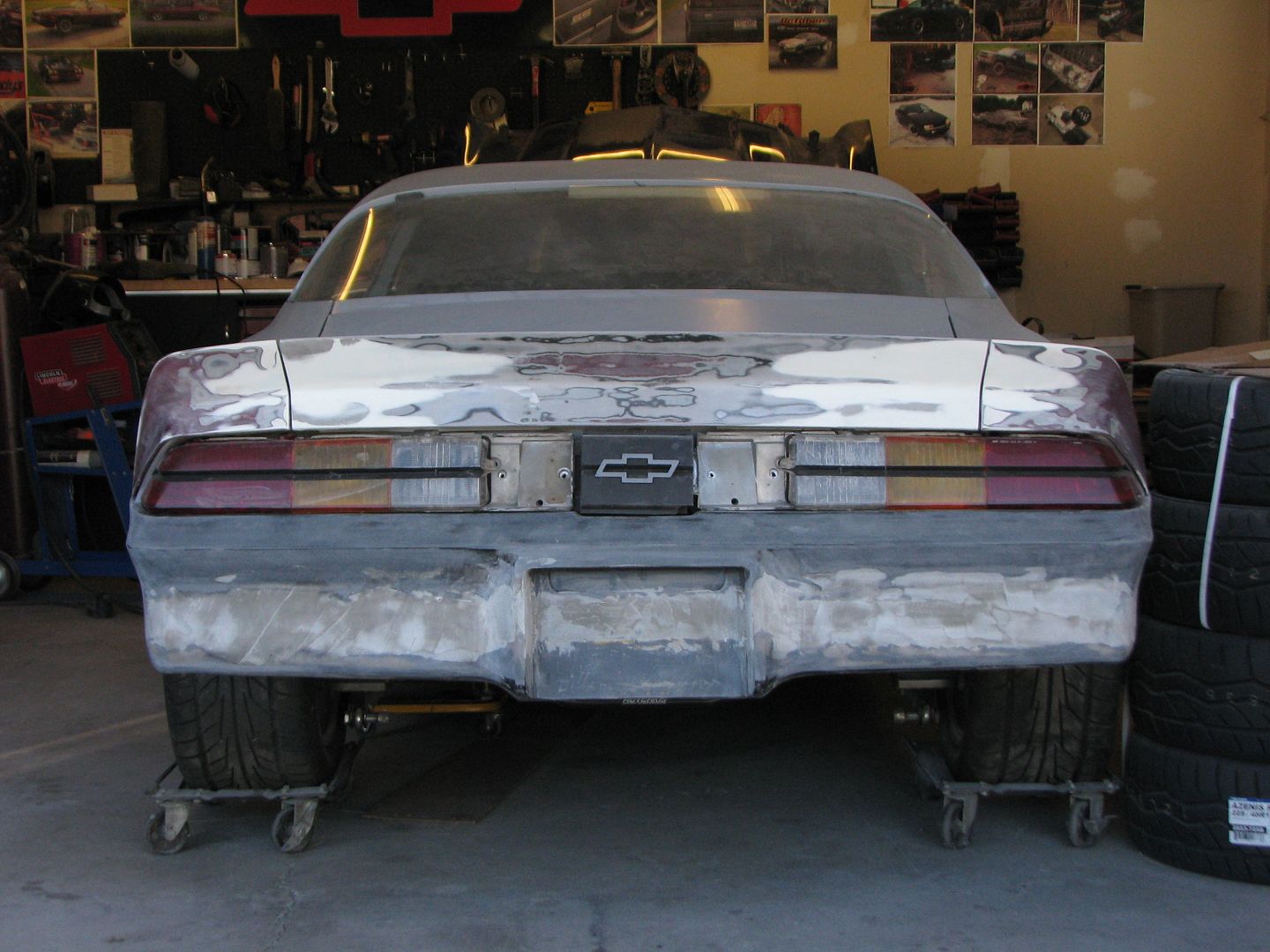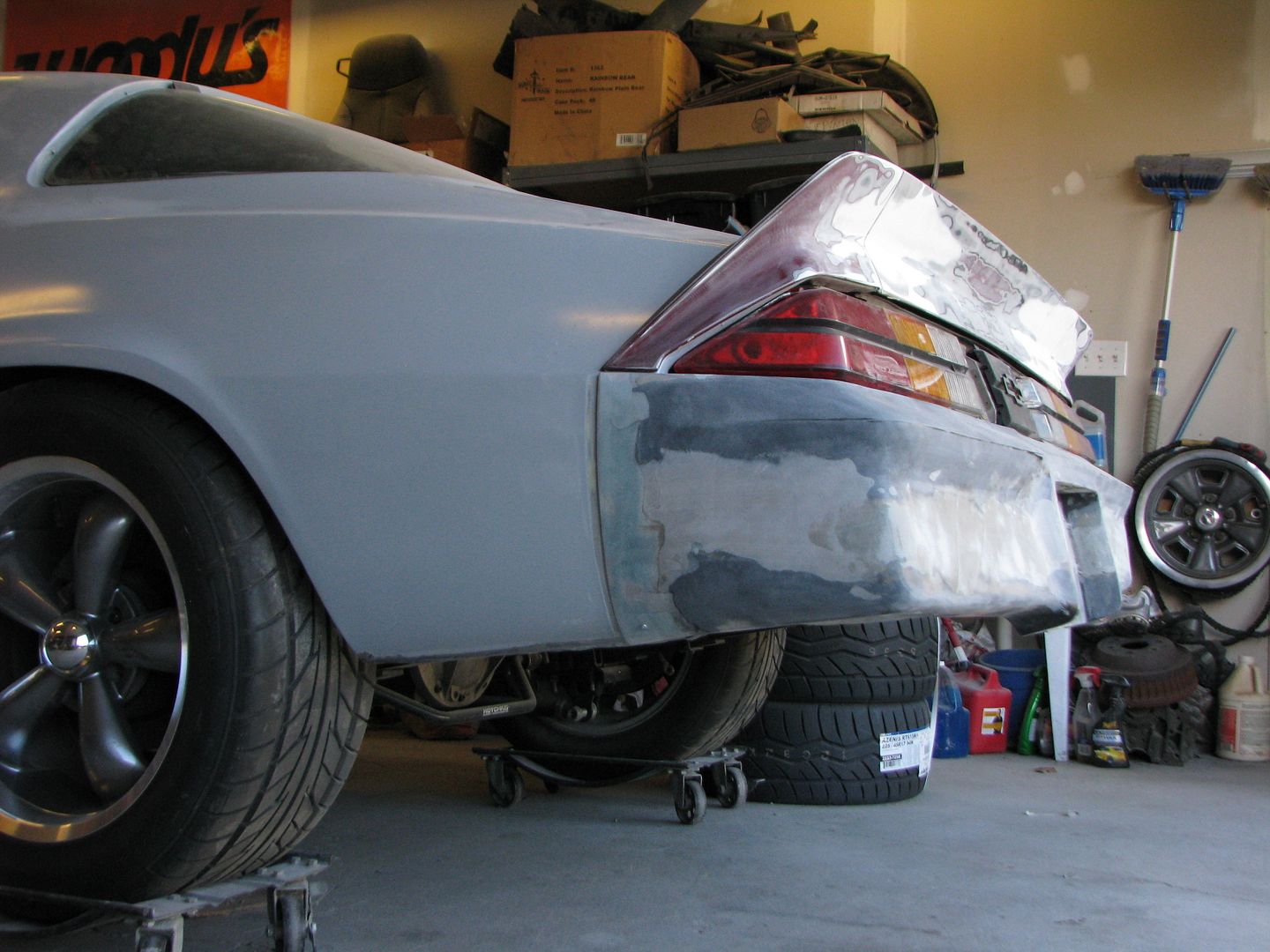 I really like the "fatass" look. I think it helps with the really short and wide back end. I also like how the metal strap delete cleans it up. I got a 12" LED bar that will serve as the reverse lights right above the license plate and it can tint the whole taillight lens smoke red which will work with my "amber delete" tail idea. I also welded a much better mount for my kill switch than the one I cobbed when I was 20. haha. I'm going to make a license plate holder/trim piece out of ABS that looks much better when the plate is off and the switch is exposed.
---
Badass, I was looking at google images of how the rear bumper looks from the factory, and that is going to be a big improvement.
---
---
Who is online
Users browsing this forum: No registered users and 4 guests