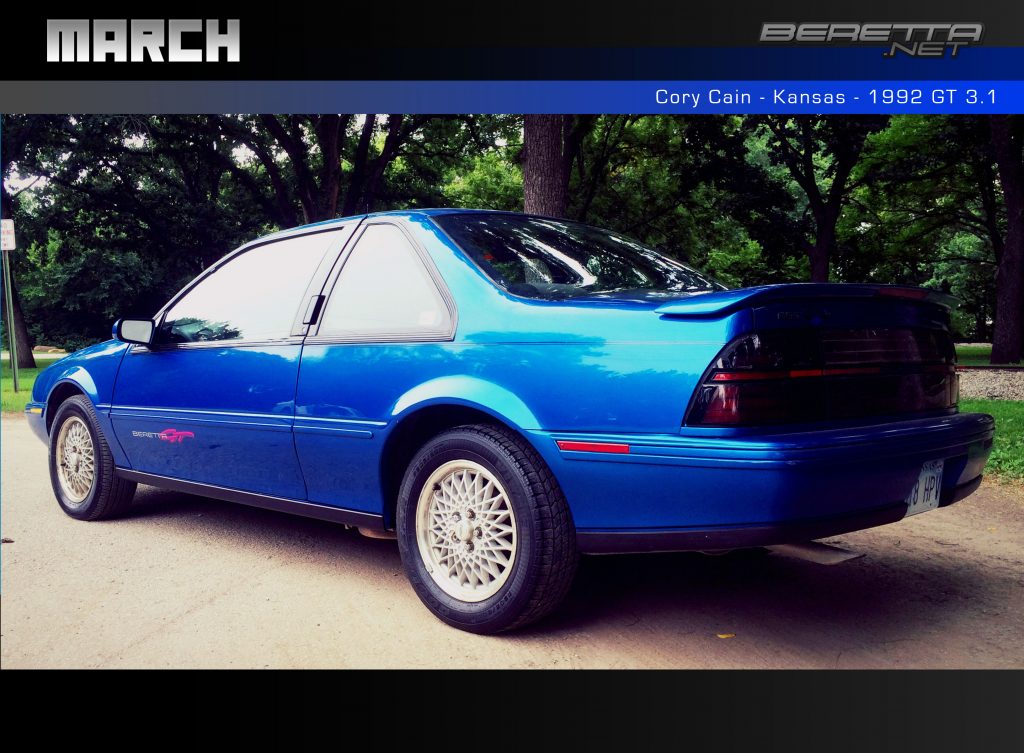 Cory Cain's 1992 GT 3.1
Here are some words from Cody about his GT:
At the age of 15, my parents made the deal they would buy me a first car, of their choosing, and if I liked it, I could pay them back for it. We looked around for a car for awhile and eventually, one Saturday morning, I was shocked to see a white 1991 GT sitting in the driveway. Through my high school life, that car was my best friend, and cleaned better than my room. Once out of high school I made the decision to trade her in. This past May, at the age of 30, I started feeling nostalgic, and found this little girl just a state away. A very good memorable road trip(with mom, dad, and a brother), I drove her the 4 hours home. What a blast from the past, and what fun little cars they are. Thank you again for enough votes to get her on a calendar, I'll never forget it!