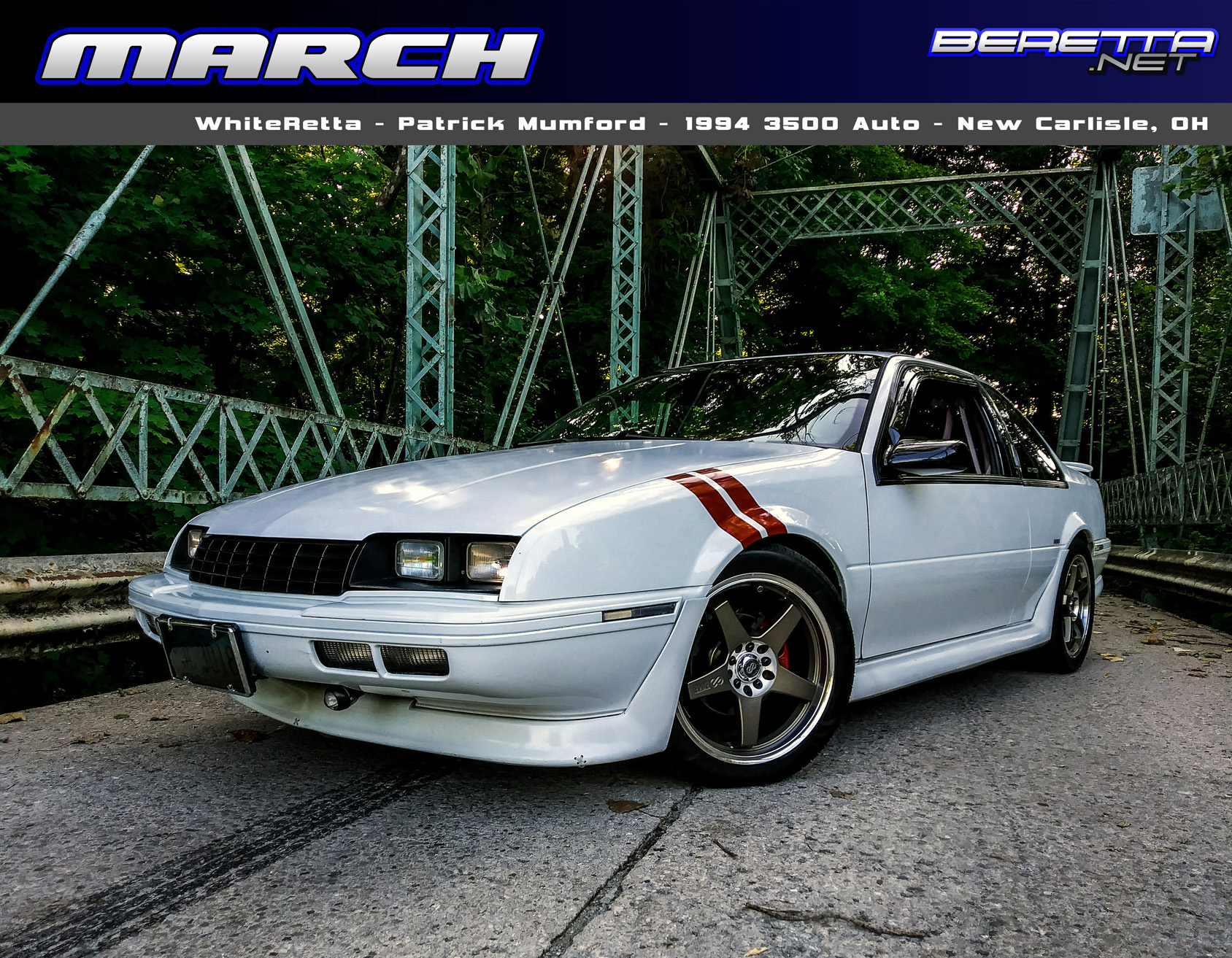 WhiteRetta – Patrick Mumford's 1994 "Base"
First off, you never would have been able to make me believe what this car would become when I first purchased it back in May 2008. This is also the longest that I've owned any car to date, and the one that I've done the most work too. It started out as a loaded '94 base 3100 car that led a fairly rough life, prior to my purchase, as a teenager's first car. It's been through a lot, even in my hands! It was even 3400 swapped for a few years, up until it finally destroyed itself, leading up to it's present state.
What we now have is a mild 3500 with a Comp Cams street cam, PaceSetter headers, L67 injectors, and a 65mm TCE throttle body. The car also has full custom exhaust, Canuck lowering springs with the largest factory sway bars offered and multiple strut tower braces, 17×7 Enkei EV5's, rear disc swap, Indy ground effects, euro lights, custom red Speedhut gauges, Z26 seats, and a few other odds and ends.
I'm not sure what all is left in the future for this car, but any good project is never finished, and only time will tell!