Connect with your social network account
I really thought I documented my old coilover setup but I couldnt find it today when I searched. few people were interested so here it goes!
The main reason I did this was to get rid of all the plow I was having in autocross. For years I had this issue on sweepers! couldnt solve it to save my life. One day I ended up disconnecting my front 30mm swaybar and instantly the car felt neutral on the street. At the time I was running 30mm front swaybar, eibach springs, koni yellows, addco 1" rear bar, polly everything, dunlop durezza star specs or kumho R comps. With no front swaybar the car was a little funny under high speed braking, got AMAZING traction tho accelerating out of corners and just felt lighter all together. yes it had body roll.. but back to the traction.. the car had an EP LSD and very sticky tires, putting down 224.5whp out of a built 3400/3500 I would spin the inside tire very very easily, with this, I could be on a very tight corner and put my foot down all the way, the car simply wouldnt break traction. The next step was getting real springs under the car (linear). I had seen a how to on front coilovers in the past so I just had to simply track down the parts to make it happen and calculate how much spring rate my front swaybar was putting in so I had a better starting point. Yes, swaybars have spring rates. The rears took some thinking and lots of research to simply find something that would work. while I was at it, I had to get rid of those terrible upper strut mounts that moved all over the place and killed front tires all the time. Custom made pillow ball camber plates were the solution.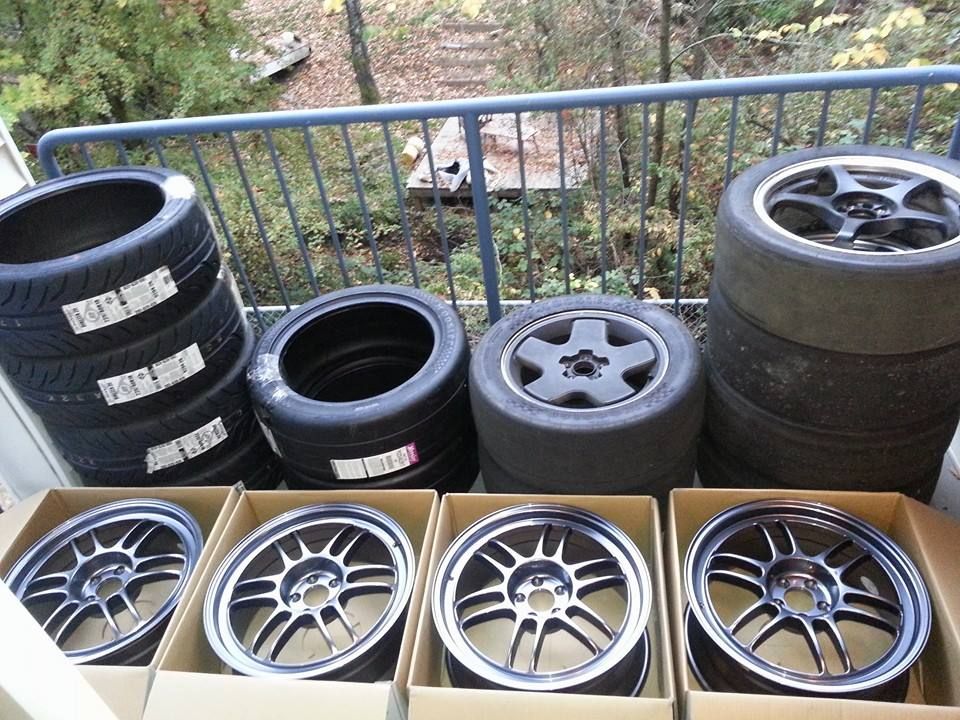 I was a bit of an addict.
-the pillow ball camber plates
I had looked all over for something that would bolt in, HOURS and hours of searching and contacting multiple companies going off measurements. nobody had anything.. of course im looking to not hack up my car (now look at it lol). I ended up getting ahold of techno toy tuning. They had some that were close, they modified the bearing section for me in a set so that my struts would bolt in. Turns out bolt pattern was too far off for my liking but the struts did fit! I then got ahold of a local machine shop that had done some custom work for me in the past, for $200 I had a set of new plates machined up!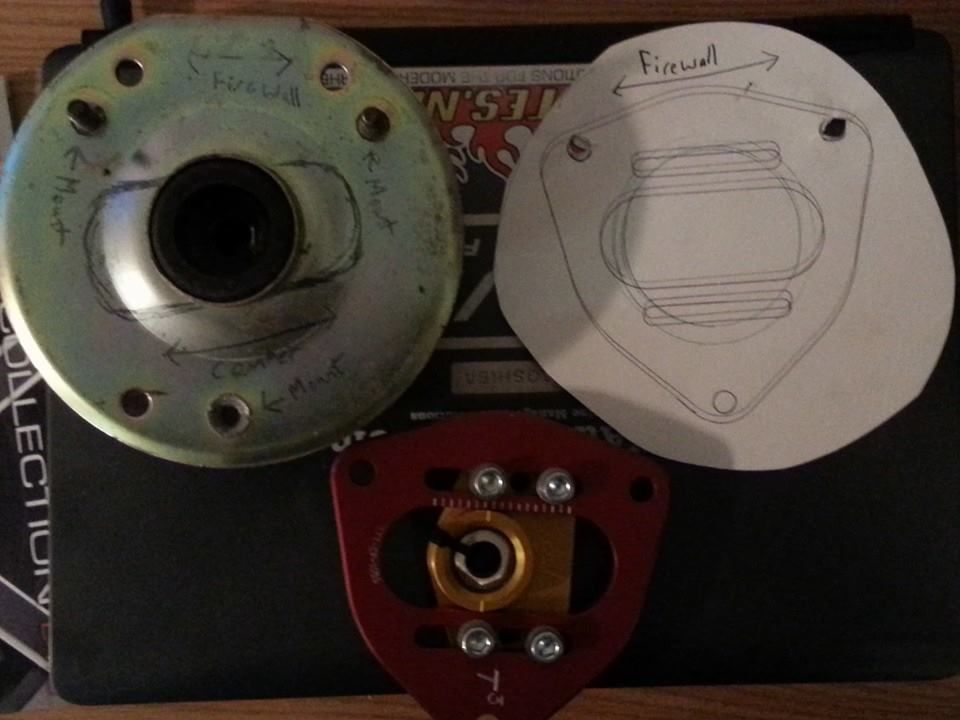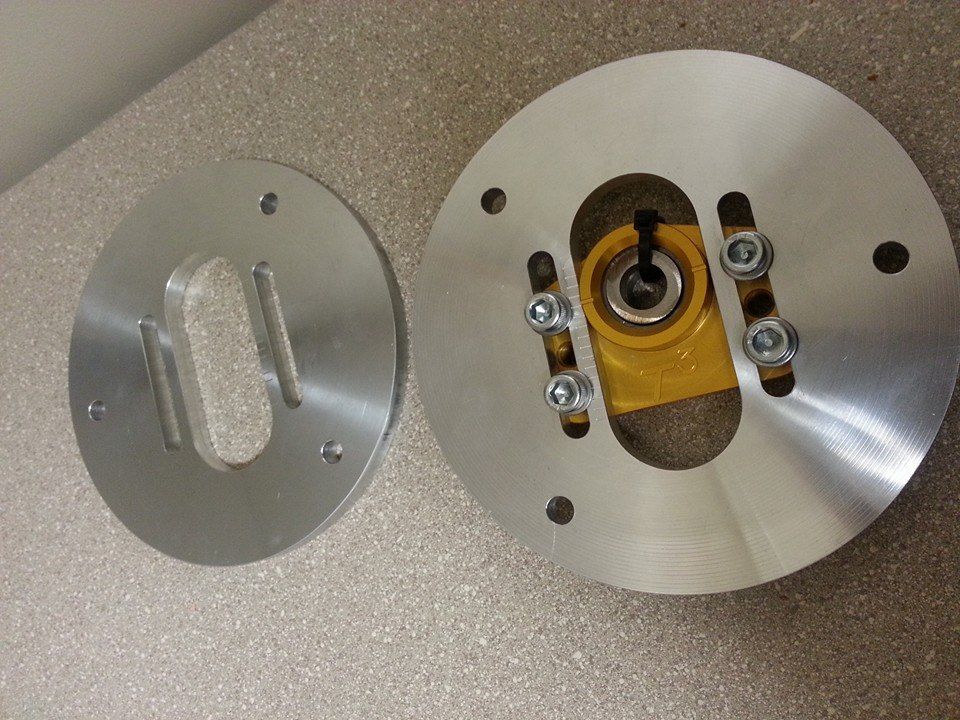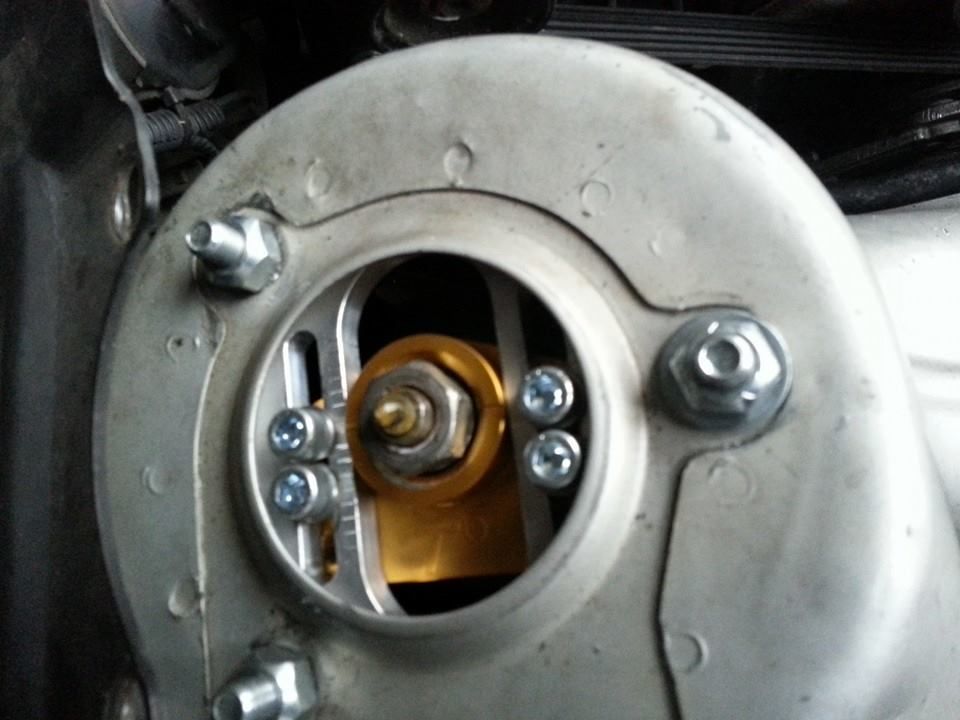 -Front Coilovers
I was running koni yellow inserts from a 95 cavalier If I remember correctly. which are discontinued now! If you dont know how those work, you cut the top of your struts off, remove the guts, and slide in the new koni insert tube and bolt it down. Im such a huge fan of them I even run them in my geo metro daily. Konis are simply amazing. I think you might be able to find some koni 8610 or 8611 going off dimensions that will fit the strut tubes, I have not looked, but I think its a good possibility. I used ground control coilover sleeves, its an odd size but they exist (you can measure the tube, I forget the size off the top of my head, it was 3 or 4 years ago) . I also sourced those from techno toy tuning along with the perches. I used 2.5" coils that were 6" long. My first set was 400#, 2nd set was 600#. I think 550# would have been perfect but I never tried it. This is with No front swaybar. the 30mm swaybar was worth about 200# If I remember right. I also ran spring helpers so the spring would stay in place with the tires off the ground everything I used was eibach, but many many companies sell the same things. 2.5" is VERY common.
https://technotoytuning.com/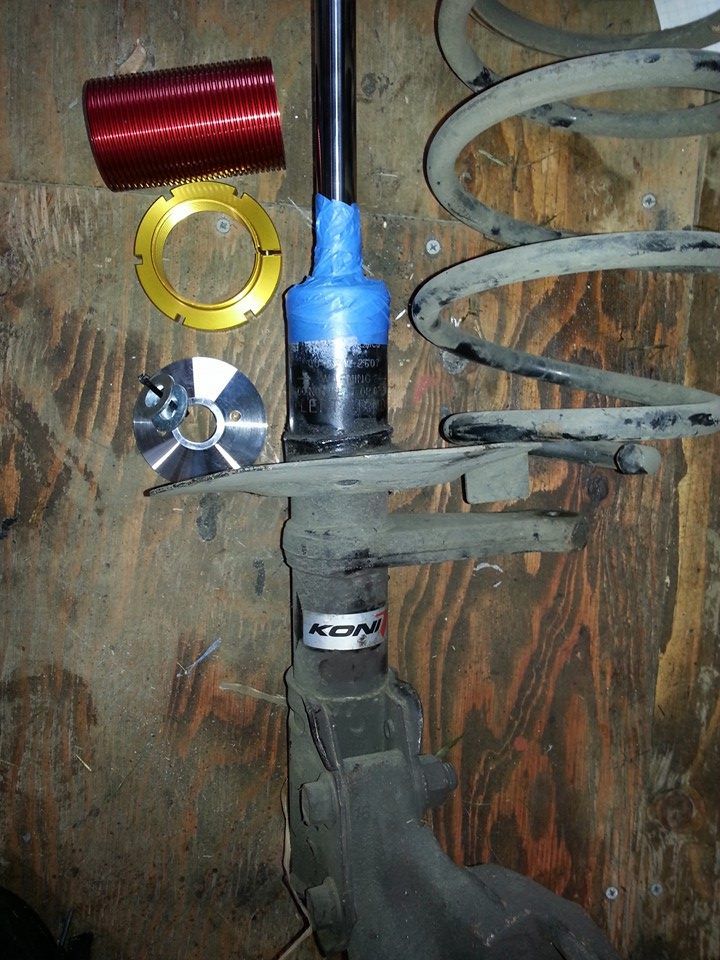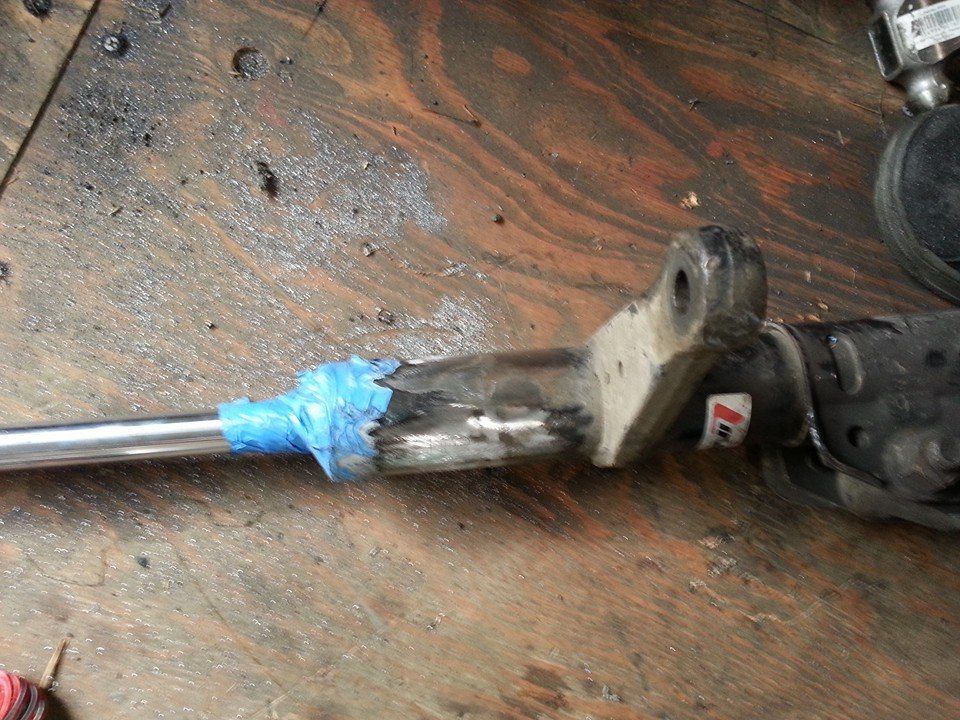 cut/grind the factory perch off.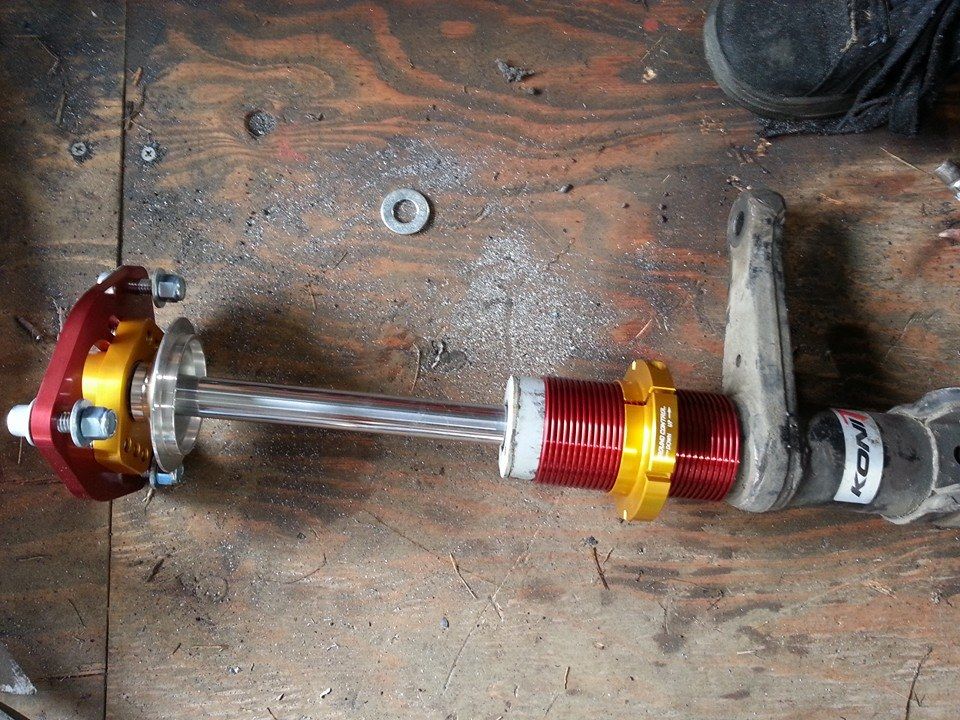 slide everything on...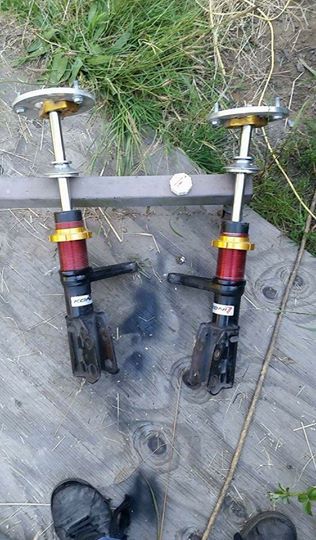 I did discover with the sleeve right up against the weld it would start to split. I added a perch to the strut tube for the sleeve to sit on (laser cut flat piece of metal welded on, sourced from techno toy tuning)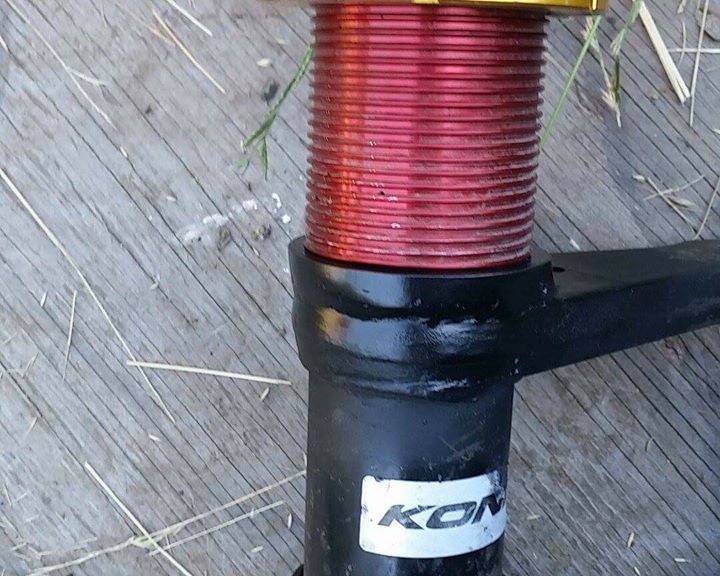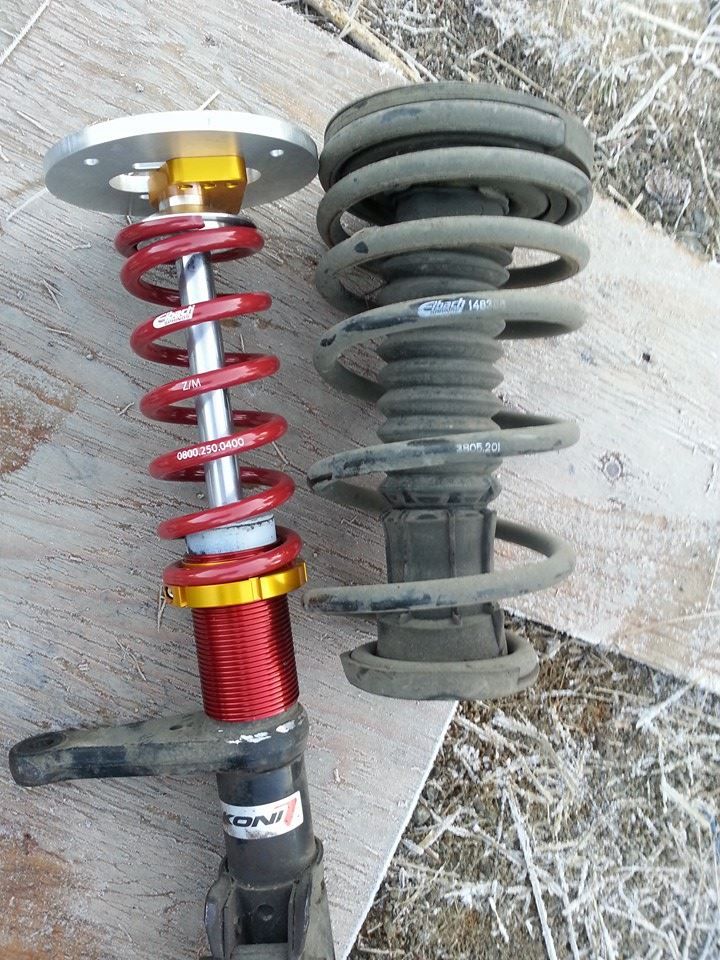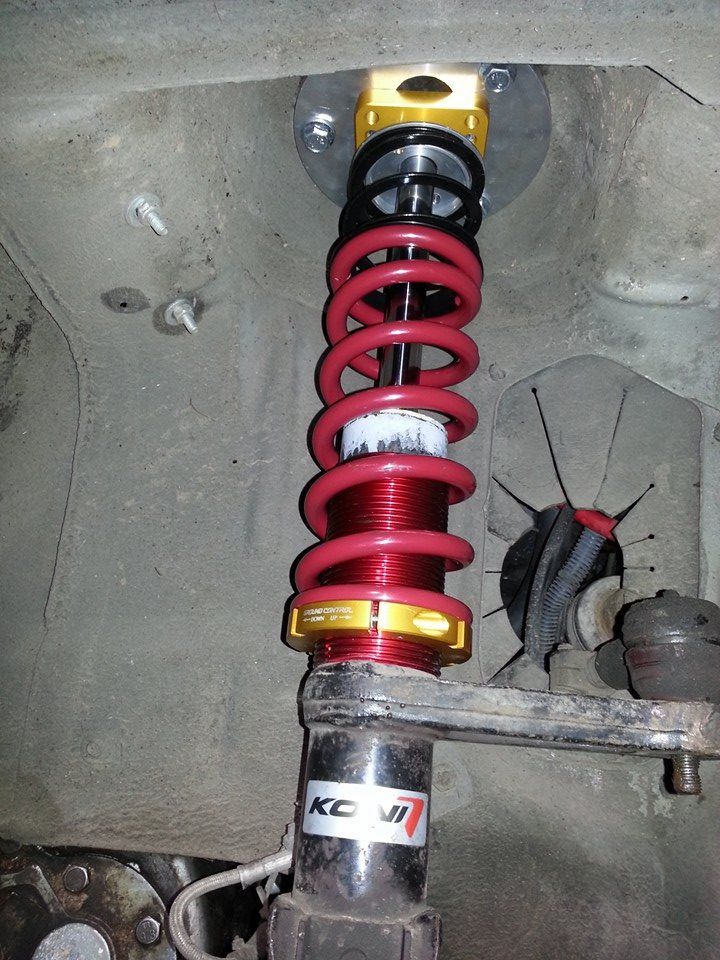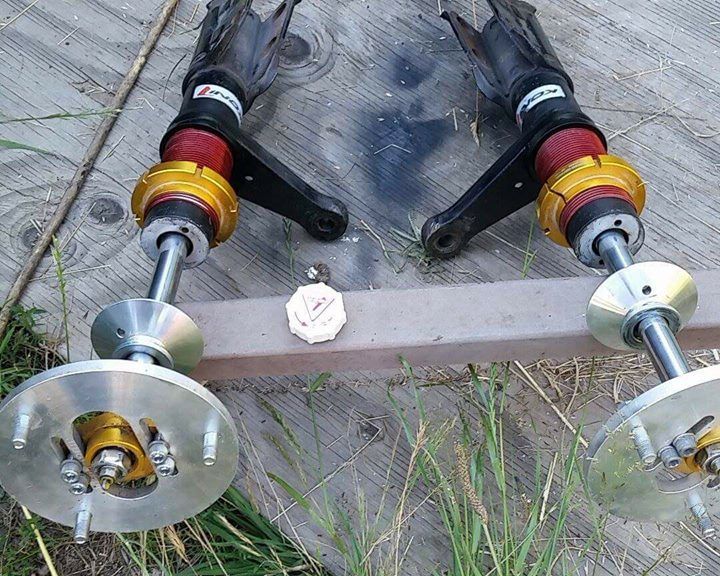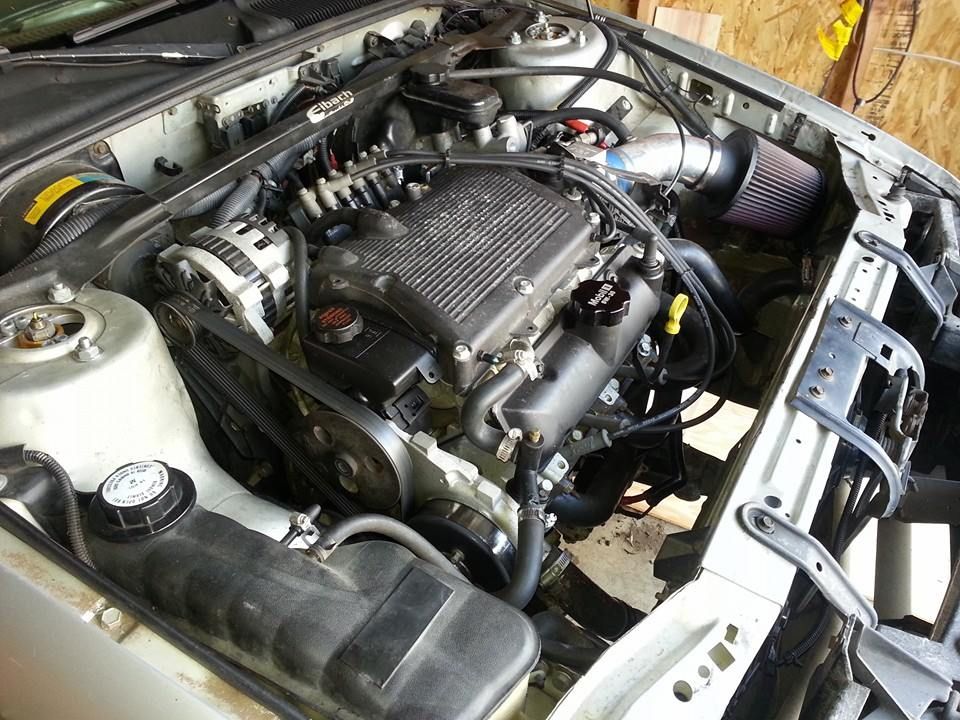 -The rear
for the rear, you have no room for a true "coilover" setup. I was running Koni yellows from a saab 9-3 (or was it 900..) but I believe they are discontinued now also. I think some Fbody shocks will work.. but do your research. I dont suggest even trying this with out them, the spring rates are way way too high and you REALLY need a good shock to control the springs. I think the Addco 1" rear bar I was using is also discontinued, many ways to build your own swaybar setup or simply add spring rate to the springs. I ended up finding some adjustable spring perches made by a company called wolfe racing. They make them for vehicle specific and universal applications. I used a universal set. I cut the stock perches off the axle and the body of the car. the wolfe racing perches went on the axle and I made some upper perches for the top. The top insulator is actually for a jeep (i want to say a TJ) and my cousin happen to have a pair laying around (owns a jeep fab shop). If I remember right they were for 3" springs, I took a die grinder to them to fit the 2.5" springs. do what you want with the insulators, thats just what I did. I used 2.5" springs that were 3" long, and 600#. Eibach is the only company that I was able to find that made springs that short. I never had any issues bottoming out or springs coming unseated, I had no safety strap, but I was planning to do something along those lines so the springs had no chance of coming out if the car somehow ended up in the air lol.
http://www.wolferacecraft.com/detail.aspx?ID=849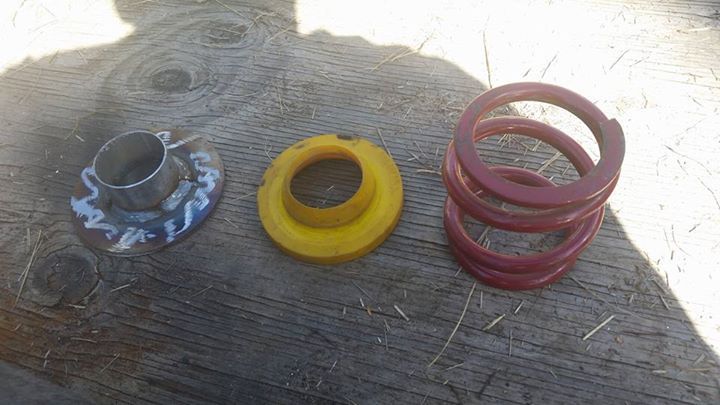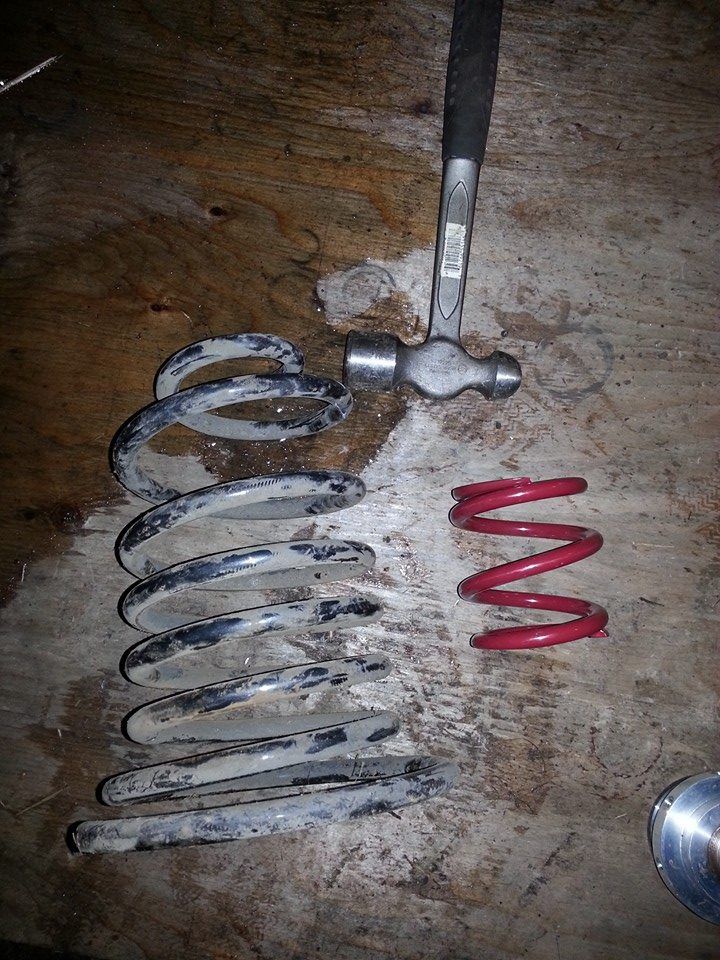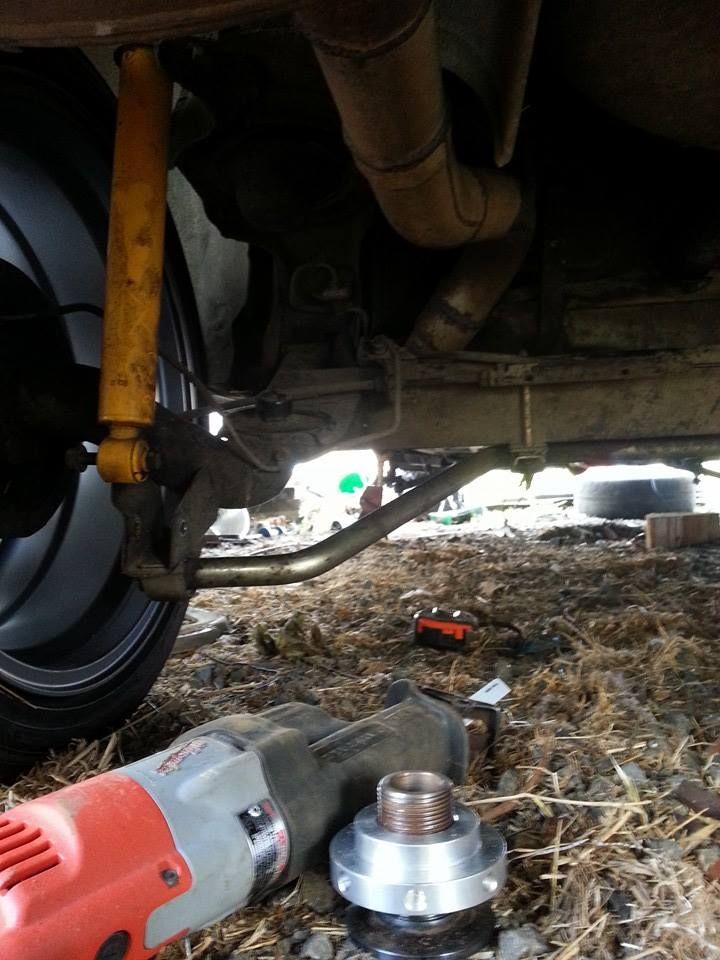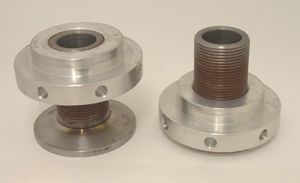 stole this pic from wolfe racing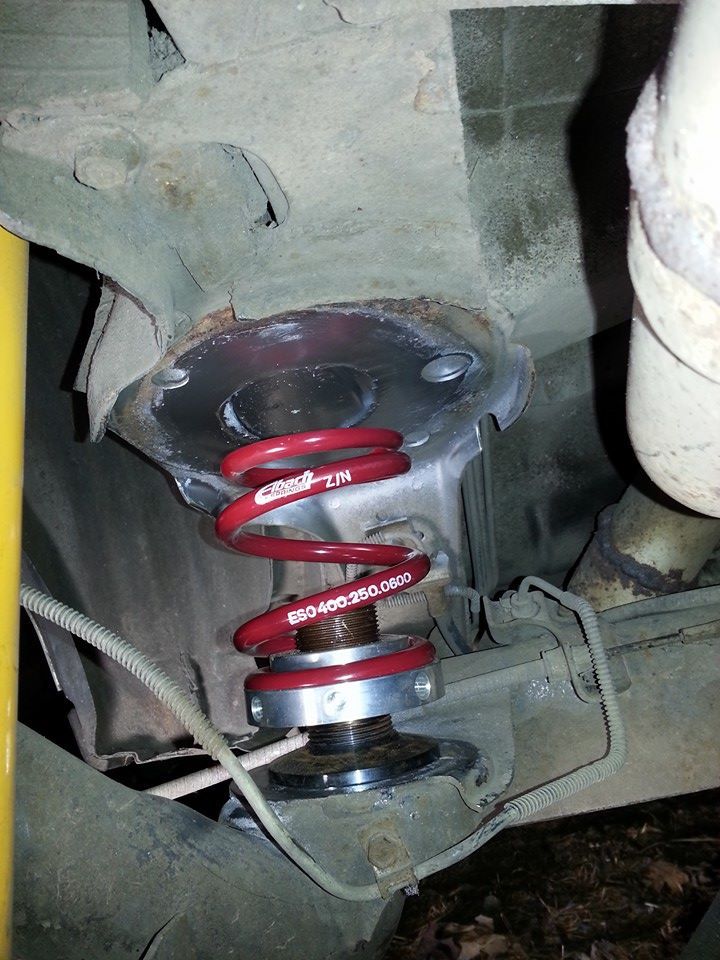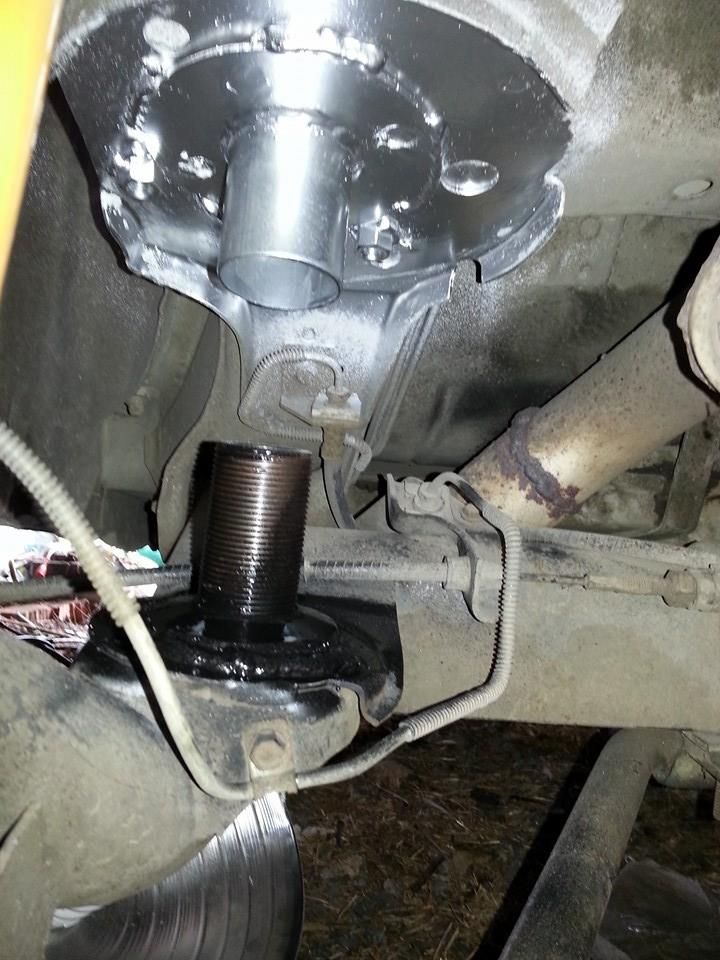 upper and lower perches are a bitch to cut off.. but its gotta be done. This is with the new perches welded in.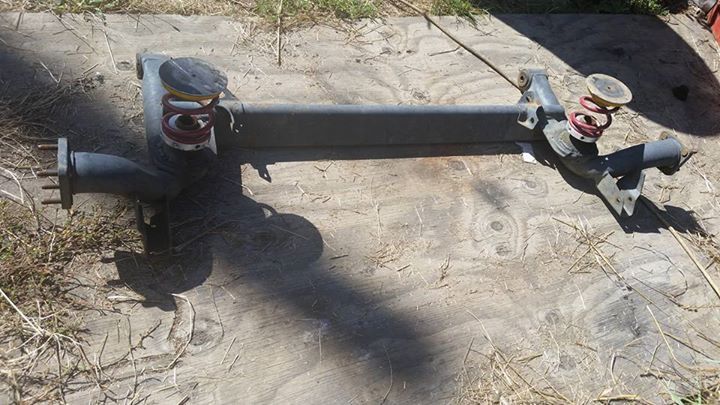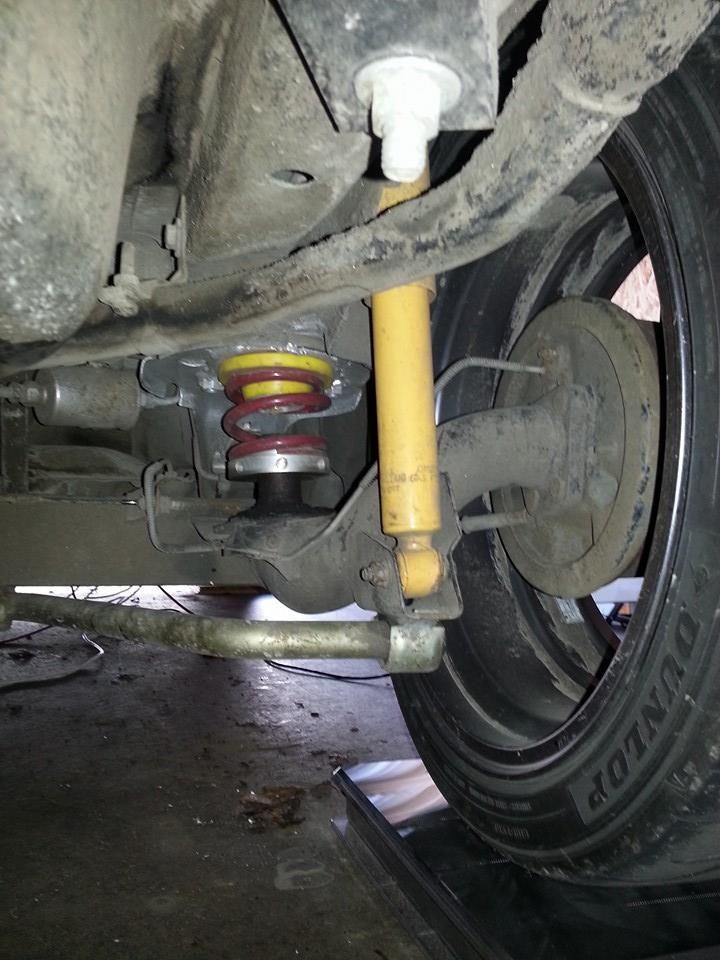 easy as that!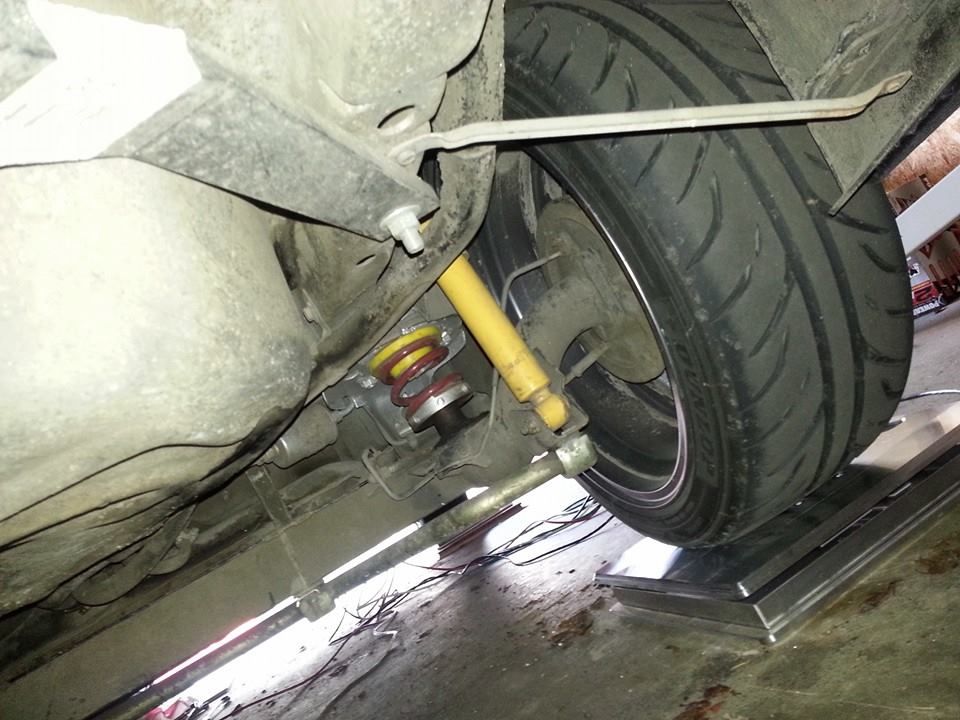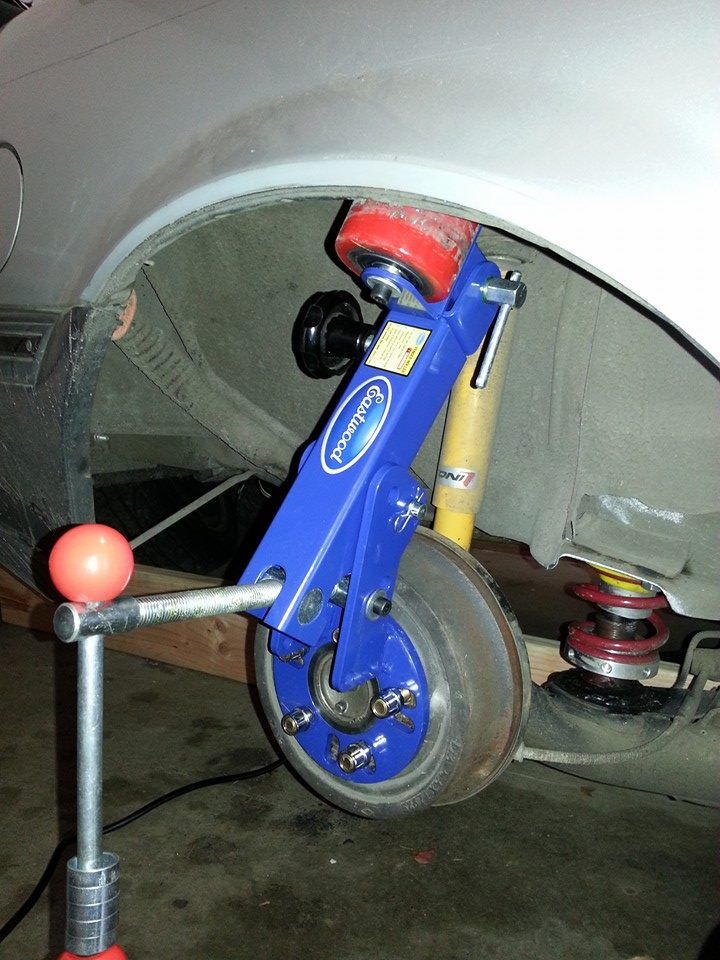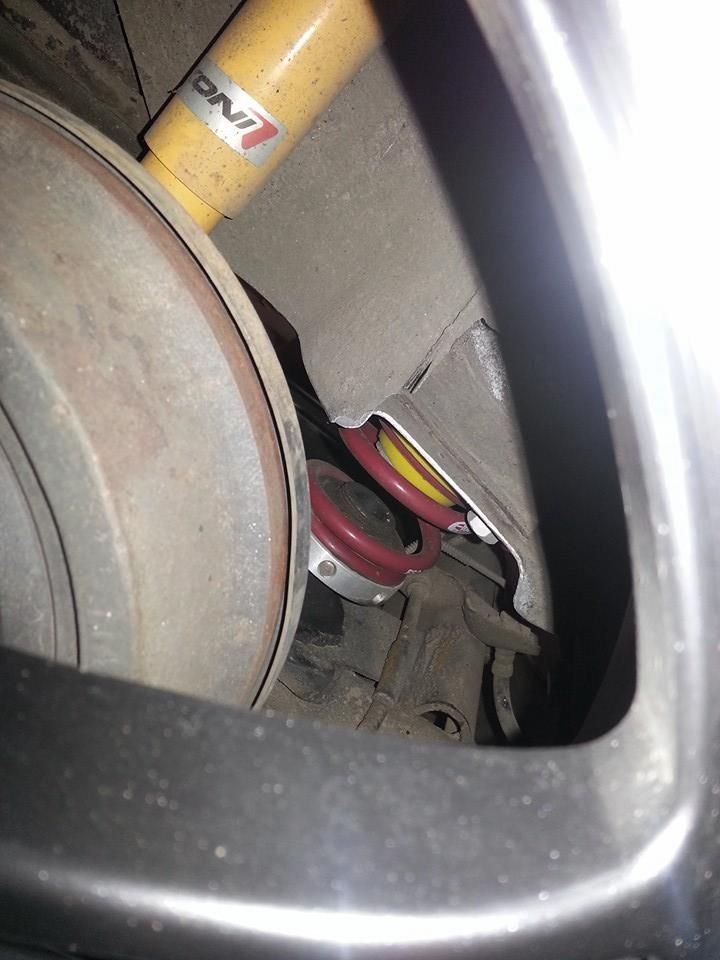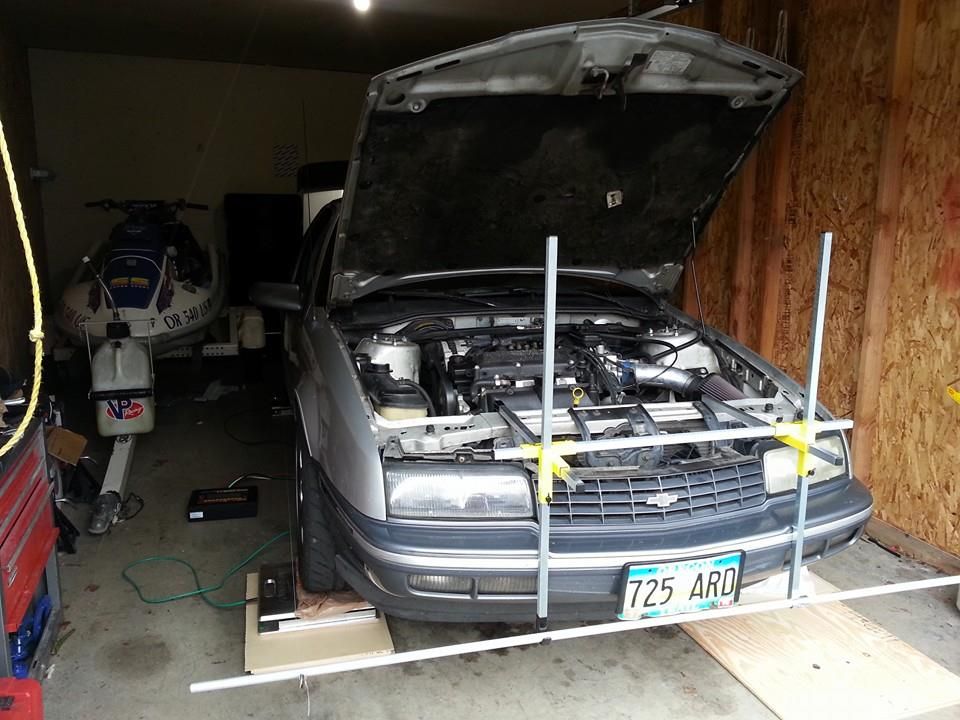 time for an alignment. this is the "smart strings" setup. kinda a pain in the ass to setup, but if you do it and take your time you wont be taking a day off work for an alignment or going back once you realize they did a crap job. or simply wont do it to your specs. The best alignments I have ever had were with this setup.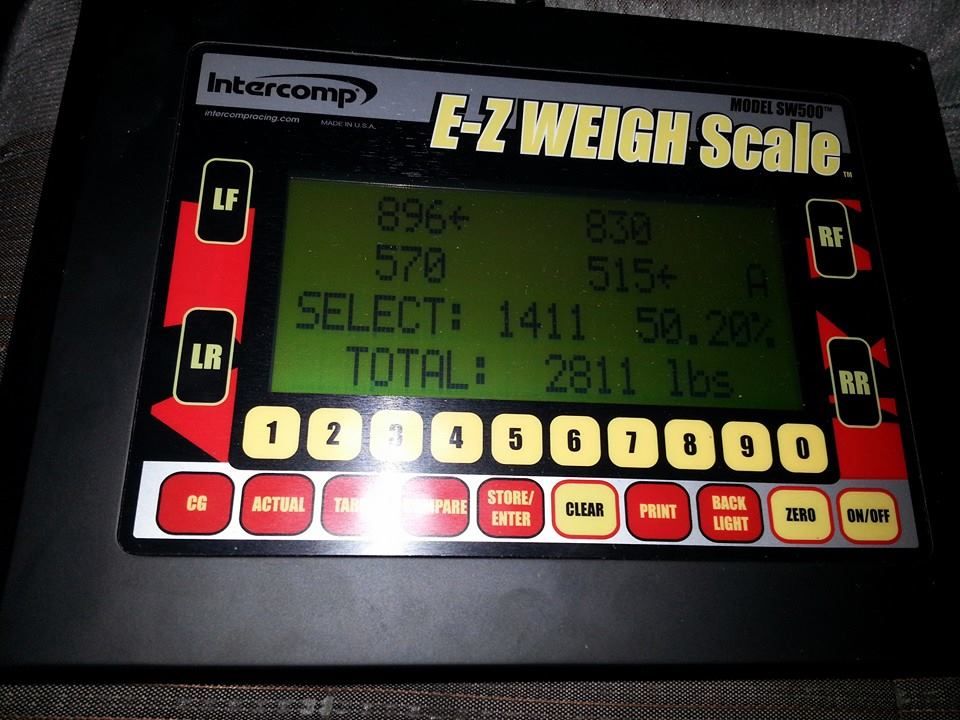 benefit of coilovers is corner balancing! aside from any spring rate you could ever want..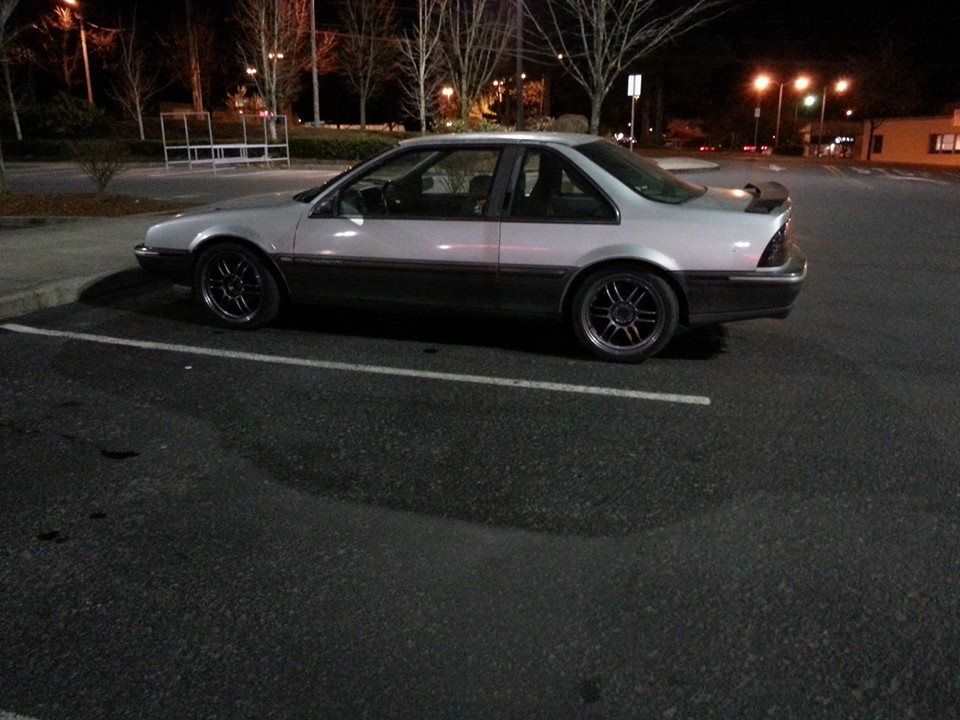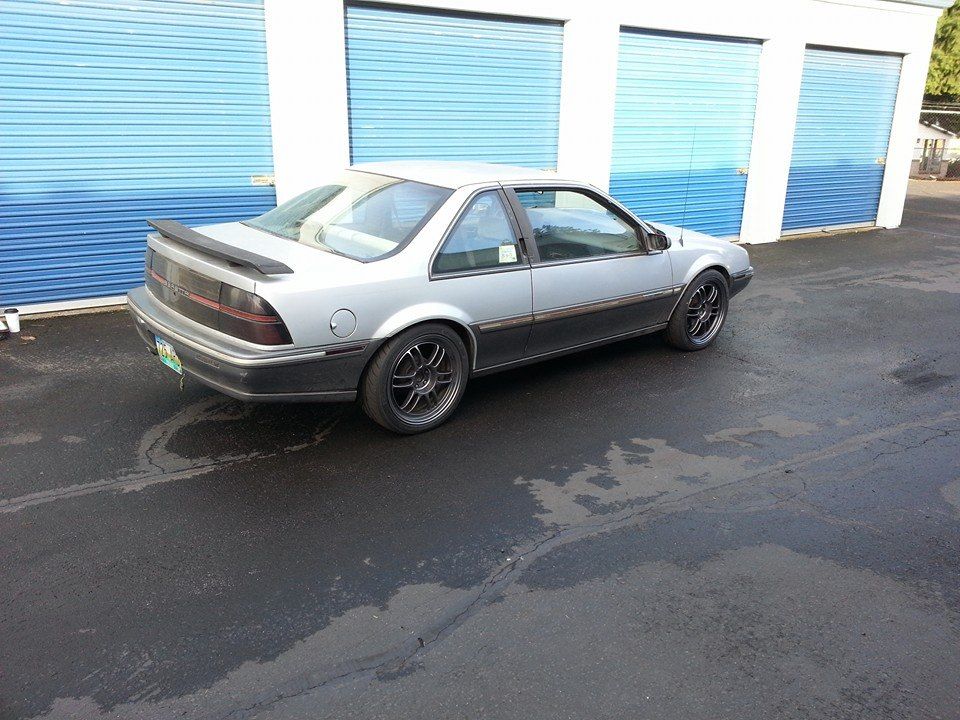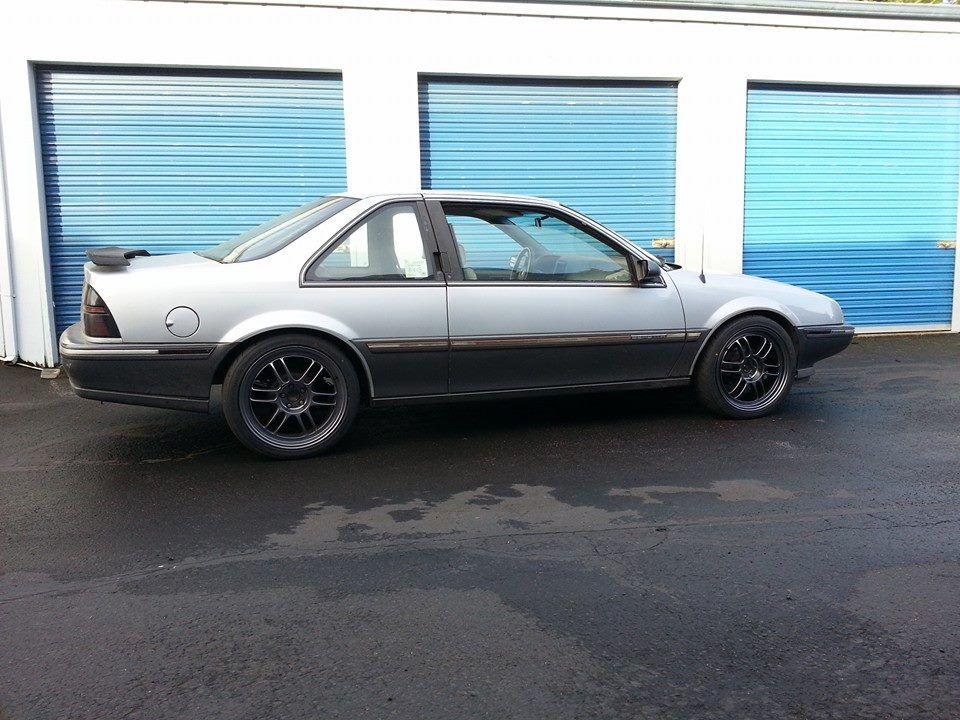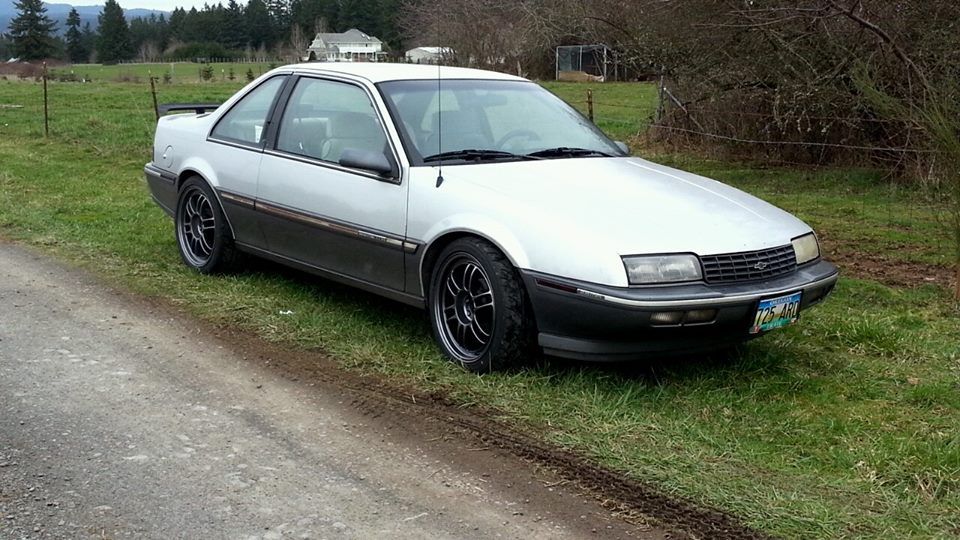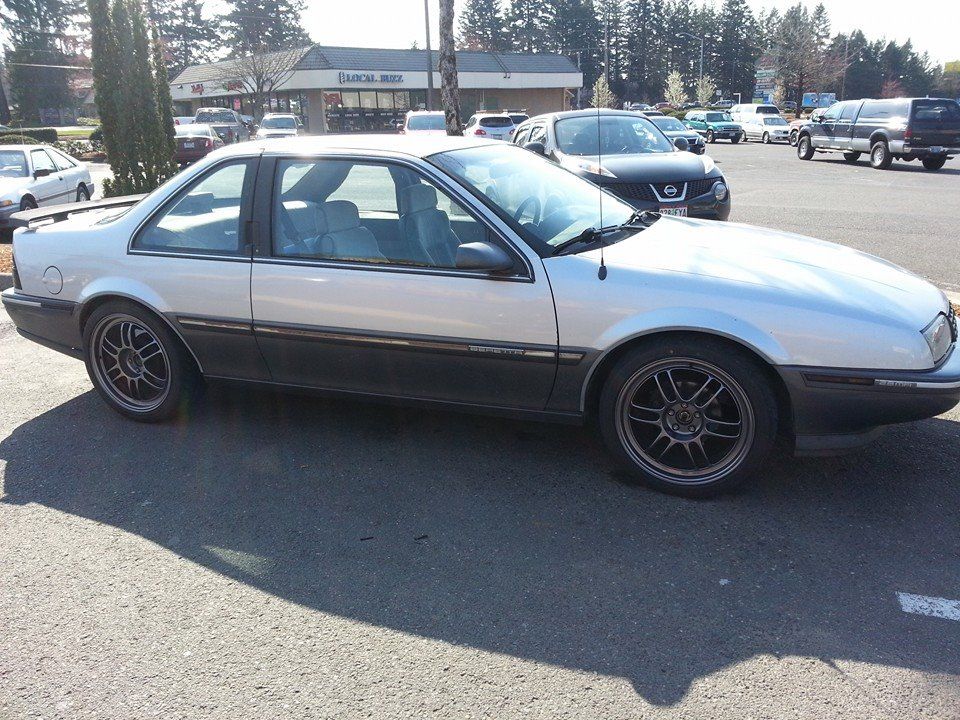 the end result was amazing, the car went wherever you told it to go, I dont know how else to explain it. with no front swaybar the ride was a bit more harsh due to making up for it with spring rates. over pot holes was a bit rough.. It did get a little more bump steer due to it being lower and the geometry being off more due to that. Other than that it rode very nice and solid. I could have easily driven it daily. the sketchyness with no swaybar and high speed braking was also gone. It drove like it should. traction was still amazing, I could not break the inside tire loose if I tried, traction was improved much more than the LSD did over an open diff. EP rebuild my LSD to have more resistance than he normally does due to me throwing half the diff through my trans.. it went in when the coilovers did, and yes I tried the coilovers with the 30mm front swaybar with terrible results. I only did one autocross race on this setup, and about 500 miles total. Killed 4 new wheel bearings (again..) and my clutch.. then decided to go rwd.
hope this helps all the guys thinking about doing coilovers or wondering if its possible. My old setup is currently for sale on the fb page too.
These users thanked the author Alxsmt for the post:

banzai92gt (Mon Dec 10, 2018 10:17 am)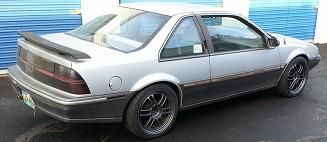 88 Beretta CL
- your average grandma car.. Ls1 swap in progress
77 Celica
- needs an engine swap
96 Geo
- 1.0L, Cam, 3 angle, cam gear, magnaflow, Koni, H&R
86 Subi
- rally car
---
Registered User
Posts: 602
Joined: Thu Apr 21, 2016 2:23 pm
Has thanked: 1 time
Been thanked: 6 times
I'm curious about the 4 little bolts with their washers in photo 3 and photo 4 in the original post.
How would that setup hold up over time and abuse? It seems like such a small/weak mount for front struts.
Last edited by
GT_Indy
on Thu Jul 13, 2017 12:23 pm, edited 1 time in total.
90 Beretta GTZ
90 Beretta Indy
---
Techno toy has been using them for years, I don't disagree, but they held just fine for me and hundreds of others.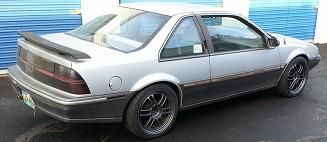 88 Beretta CL
- your average grandma car.. Ls1 swap in progress
77 Celica
- needs an engine swap
96 Geo
- 1.0L, Cam, 3 angle, cam gear, magnaflow, Koni, H&R
86 Subi
- rally car
---
---
Return to "Suspension and Brakes"
Who is online
Users browsing this forum: No registered users and 1 guest