Connect with your social network account
Registered User
Posts: 28
Joined: Wed Oct 31, 2001 1:39 pm
Location: BFE W PA
After my car was parked in a field for 2 years; some animal decided to chewed a bunch of wires off the engine. The funny thing is I didn't realize until my brother, and I got the car jump started this winter. Even with all the wirers that are chewed off, the car still started.

I'm attempting to repair the damage, and I need to know - what is the thing on the driver's side of the air/oil seperator that has wires plugged into it? My plug doesn't have wires anymore! I thought it was a purge valve or something, but the parts store isn't helping me much with ordering a new one.
---
Registered User
Posts: 72
Joined: Fri Mar 21, 2008 9:35 pm
Location: Toronto, Ontario
Contact: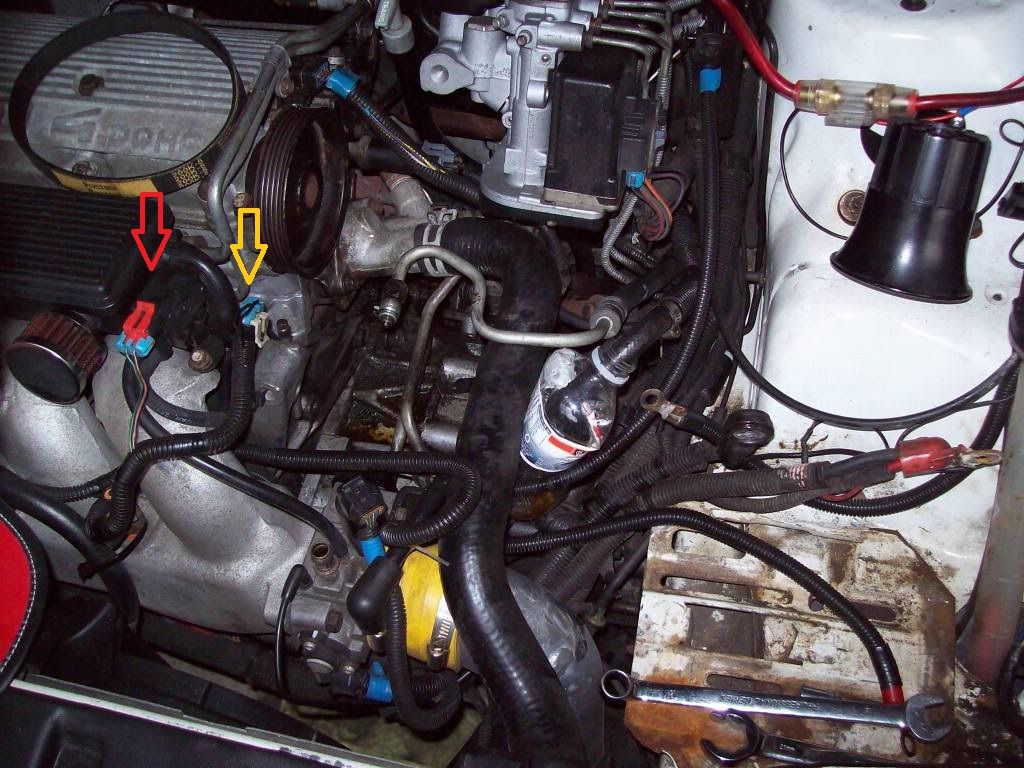 I think this is what your asking. The RED arrow is a vacuum solenoid and the GREEN arrow is to my knowledge a PCV heater.
---
Registered User
Posts: 28
Joined: Wed Oct 31, 2001 1:39 pm
Location: BFE W PA
You are correct. I'm inquiring about the red arrowed plug.

Thanks!
---
iirc that is for the charcoal canister. Emission sensor.
_________

-------------
---
---
Who is online
Users browsing this forum: No registered users and 3 guests