Connect with your social network account
Registered User
Posts: 423
Joined: Thu Mar 06, 2014 10:28 am
Location: New West B.C. Canada
Been thanked: 1 time
My car has been sitting for 3 years im sooo mad at myself for doing that to my poor retta some of you might remember the car. Anyways Im gonna fix her up needs a full interior so im looking for a donor car, some minor body work and mechanical and PAINT!!!!!!.. I cant upload any pics yet... how long does it take until you can post url's??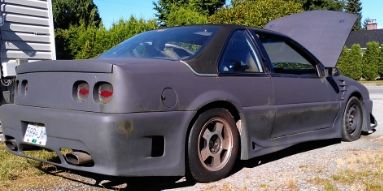 ---
Global Moderator
Posts: 1947
Joined: Sun Nov 03, 2002 4:10 pm
Location: Concord, NC
Has thanked: 8 times
Been thanked: 21 times
Contact:
You need 5 posts to upload pictures. You should be able to post links right away, otherwise you might need the 5 posts for that too.

I'm drawing a blank on your project...?
Geoff
95 Z26 Turbo 3400 5spd
Beretta Preservation Society - Director of Acquisitions
---
Registered User
Posts: 423
Joined: Thu Mar 06, 2014 10:28 am
Location: New West B.C. Canada
Been thanked: 1 time
I used to be on this site maybe 4 or 6 years ago I have the flat black 88 Gt with 94 corvette tails. My car has been sitting outdoors for 3 years and it took a thrashing. I have a 3 year old daughter now so the car was going to get sold. My father passed away last year and he taught me how to do body work on this car so it kinda has sentimental value. I have decided not to sell it now im going to fix it back up and drive it I will get the few pics I have on my phone up soon. Once I get it home I will post up some more.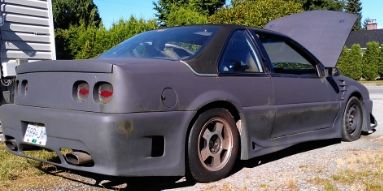 ---
---
Who is online
Users browsing this forum: No registered users and 3 guests