Connect with your social network account
so just to give you all an update of whats been going on with me lately.....

I have been out of work for about two and a half years now, I have had some work here and there for some old clients, but not enough so most of my time has been spent trying to find a job.

I got approved for medicaid and have started addressing some health issues and that is where most of my absence has come in. I have high blood pressure, which isn't a huge deal, but the medication they put me on apparently drops my potassium enough to cause issues. About 2 months ago I passed out, went to the ER, got told it was likely from my blood pressure dropping too much in a short time frame. Yesterday I felt the same way I did right before I passed out before so I went to the ER again, this is where they told me that my potassium was low enough to cause heart palpitations and that the stress of everything is contributing directly.

On top of that, I grind my teeth in my sleep, and because this has cracked most of my teeth and caused a significant amount of damage from letting them go (due to having no insurance and no money) I am now half way through the process of having all of my upper teeth and half of my lower teeth pulled and getting dentures.

So that is where I am at, I have not abandoned the site, I just have not had time to do much of anything with my end of it.



Hopefully I will get a call back on a job soon, in the mean time if you can donate to the site, any amount is appreciated and goes directly into the hosting for bnet and the related committee resources(email, bfest registration site, etc.)
---
Registered User
Posts: 6396
Joined: Thu Jul 26, 2007 11:36 am
Location: Kansas
Has thanked: 3 times
Been thanked: 11 times
Damn Will sorry to hear about all that. I know how it is on finding a job, I apply to two or three jobs a week and never hear back.

By the way you posted in the wrong area. Where it is now makes it a pain to relpy. Oh it can be done, but some one has to ok it.
keep'em flying!
---
For some reason it always dumps the topics into the wrong area when you post it as a global, I just forgot to move it back after i created it.
---
Sorry to hear about all the issues, I know what it's like to be currently unemployed and a sleep teeth-grinder.
---
Registered User
Posts: 973
Joined: Sun Mar 23, 2008 10:58 pm
Location: canananada
hope things are looking up soon, and the site does not seem impacted, but thank you for the concern... it is a valuable resource you keep up here. You're in upstate NY i see, are you thinking of coming to the possible meet asylum wants to host (BfestNE essentially)? i actually love the lakes and river/stream regions in upstate new york there, and we should hold a camping meet out there somewhere!
4th one's a charm, 5th one is, beginnning to sound like this is an addiction...
95 black z26, '96 White z26 awaiting new life, and 2.5 mazda trucks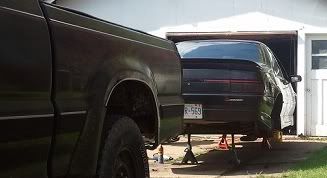 ---
It really depends on money, if I can get a job before then we might make it. If not we are going to do everything we can to make sure we make it to bfest next year, it has been a few since we made it out now.
---
---
Return to "General Discussion"
Who is online
Users browsing this forum: No registered users and 4 guests