Connect with your social network account
Registered User
Posts: 10
Joined: Wed Oct 19, 2011 9:02 pm
Location: Puerto Rico
Hey im from Puerto Rico, I have a 1990 Beretta Indy, and like every Beretta owner I have questions and I have answers, I do every mechanical work on all my rides , Thank God for that and im willing to share my knowledge with the forum if I get the aproval. Felix, Over.
---
Welcome aboard! Nice beretta you have there!
94' Z26 Project - 95' Base Project - Custom LED Light Conversions!
Chosen Proposal Submission & Committee Member for Beretta Fest 2012 in Traverse City Michigan
---
Registered User
Posts: 616
Joined: Fri Apr 22, 2011 5:34 pm
Location: Cincy, Ohio
Welcome. Nice looking ride. Do see that the rims are backwards as the forks of the rim should be facing frwrd. Appears drivers front is switched out with on on the other side. Inside each rim it will have a RH or LH stamped on them for the side of the car the rim shoul dbe on.
Tim

---2005 Magnum RT -- 116k
---1996 Ford Probe GT (V6/5sp) -- 150k (90k on motor)
---1993 Chevy Silverado Z71 -- 261k
---
Registered User
Posts: 6396
Joined: Thu Jul 26, 2007 11:36 am
Location: Kansas
Has thanked: 3 times
Been thanked: 11 times
Hi and welcome! At one time there was another from Puerto Rico here. Not sure what happened to that member.
keep'em flying!
---
Registered User
Posts: 302
Joined: Mon Jan 24, 2011 11:06 pm
Location: Central PA
Contact:
Welcome! nice indy friend. glad to have you with us!
-Alan
SP33D1N
CORSITECH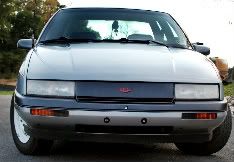 ---
Registered User
Posts: 10
Joined: Wed Oct 19, 2011 9:02 pm
Location: Puerto Rico
Thanks, yes is true that was a picture of it when I came to PR, it had a bad tranny, I took it to a friend and repair it, but few months ago I took it to a tire center and bought two front tires, and the guy in charge told me that the front rims where in the wrong side and he took care of it, Good Eye.
---
Registered User
Posts: 1238
Joined: Sun Mar 12, 2006 12:11 am
Location: Rochester New York
Has thanked: 1 time
Been thanked: 3 times
Contact:
Nice Indy is it an auto? Do get more pix n welcome aboard
---
Registered User
Posts: 266
Joined: Thu Oct 28, 2010 8:08 pm
Location: Fresno, California
Contact:
Welcome to the boards. You have nice indy and like most Beretta's missing the front lip ( Just like my GTU). Is your Name Felix because that is also my name.

Chevrolet Beretta GTU/GT
---
Posts: 2
Joined: Sun Mar 06, 2016 12:11 pm
Hello board! Love the Indy (Super Rare), hell.. Love ALL Beretta's in general. Awesome little american compact car. Cant wait to get my hands on another one even the base model 4 cycl 5 speed. Gawrd the memories!
---
Registered User
Posts: 303
Joined: Thu Oct 28, 2010 3:20 pm
Has thanked: 2 times
Been thanked: 3 times
Welcome to the addiction. Nice looking Indy, we'd all like to see more pictures of it

1991 GTZ Quad4 black, all original, low miles. Beretta Calendar 2008, 2009, 2015

1992 GTZ Quad4 quaser, completely restored. Beretta Calendar 2011, 2012, 2013
images of the shiny quaser
---
Administrator
Posts: 10808
Joined: Thu Jul 05, 2007 9:18 am
Location: Brooklyn CT
Has thanked: 12 times
Been thanked: 50 times
Original post
"Hey,Newbie and Proud
Postby FeloBeretta »
Wed Oct 19, 2011 10:04 pm
"
Used to have an addon that notified users when they were responding to really old posts... I should find that again and re-enable it.
---
---
Return to "General Discussion"
Who is online
Users browsing this forum: No registered users and 7 guests