Connect with your social network account
Registered User
Posts: 147
Joined: Tue Jan 01, 2002 4:09 pm
Location: Virginia
---
Administrator
Posts: 202
Joined: Thu Apr 26, 2001 6:13 pm
Location: Colorado Springs, CO
Has thanked: 3 times
Been thanked: 2 times
Contact:
I will second Chris for the committee.
-Aaron
'91 Olds Cutlass Calais Quad 442 W41 2.3L 5M - (I hate red)
'92 Beretta GTZ 2.3L 5M - Undergoing "unibody off" restoration ATM.
'93 Beretta GT 3.1 5M (daughter's car!)
'96 Beretta Base 2.2 5M (new project!)
'11 Malibu LTZ 3.6L HF 6A
---
Registered User
Posts: 147
Joined: Tue Jan 01, 2002 4:09 pm
Location: Virginia
Thank you Aaron!
To add to this, I have been a member of Beretta.net since 2002, after purchasing my first car when I was 16 in 2001, an '89 Beretta GT with only 30,000 miles on it. I had a few Z26's briefly after, tons of cars in between, bought a Yellow INDY a few years back and sold it to Tiffany Baker and she still has it. I currently own another '89 GT that I bought for $250 and will be restoring over time.
I have always had a big love for these cars, and always will. People always say "Whenever I see a Beretta I think of you Chris!"

Anyways, I live in the DC area and am close to Ocean City, and will be happy to help in any way I can.
Let me know if there's any questions!!

---
Global Moderator
Posts: 1945
Joined: Sun Nov 03, 2002 4:10 pm
Location: Concord, NC
Has thanked: 8 times
Been thanked: 21 times
Contact:
I will third Chris's nomination. It's nice to see people that haven't been actively involved step up to the plate and contribute where it matters!
Geoff
95 Z26 Turbo 3400 5spd
Beretta Preservation Society - Director of Acquisitions
---
Registered User
Posts: 147
Joined: Tue Jan 01, 2002 4:09 pm
Location: Virginia
Thanks Geoff! Hopefully I can see that beautiful car in person next year!
-Chris
'90 Teal Indy 5 speed

'17 HRV EX
---
Registered User
Posts: 25
Joined: Thu Jul 16, 2015 2:49 pm
I will 4th Chris! Go get em dude!
---
I also motion for Chris as a committee member.
---
Registered User
Posts: 973
Joined: Sun Mar 23, 2008 10:58 pm
Location: canananada
ok, i'll bite. as long as you can be a valuable contributing member, and not cause too much crap... haha. honestly, loosening the reigns a touch would not hurt... you're local to the next bfest, that's very beneficial.
4th one's a charm, 5th one is, beginnning to sound like this is an addiction...
95 black z26, '96 White z26 awaiting new life, and 2.5 mazda trucks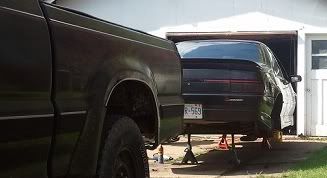 ---
Registered User
Posts: 535
Joined: Fri Oct 29, 2010 8:52 am
I'll give Chris a vote good luck!
---
---
Who is online
Users browsing this forum: No registered users and 1 guest