Connect with your social network account
Registered User
Posts: 190
Joined: Tue Apr 08, 2008 10:02 am
Location: Stoughton, Wi
Contact:
Just installed my catback from Dusty on the GTZ. He measured my old aluminized system the day we left for the power tour. Then took it with him and copied it. 2pc 2.5" 304 SS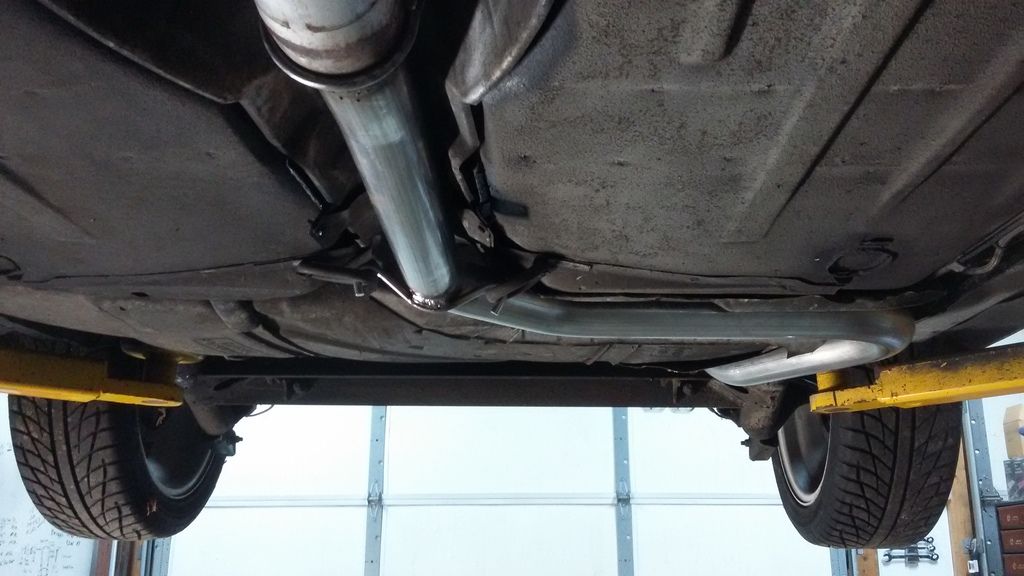 Really nice fitment. I made a few cuts to tuck it closer to the car in the back. My muffler is tighter to the car than stock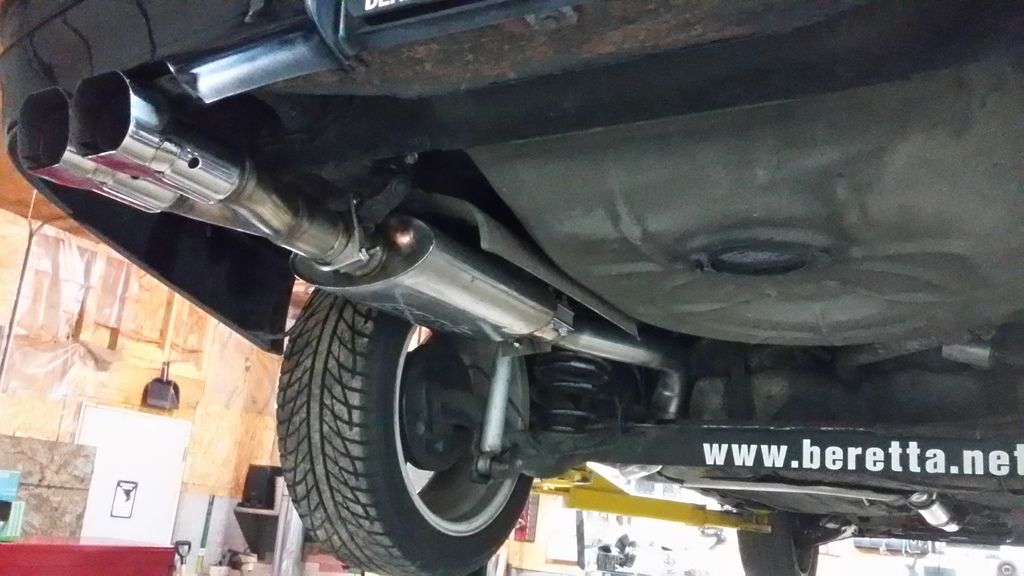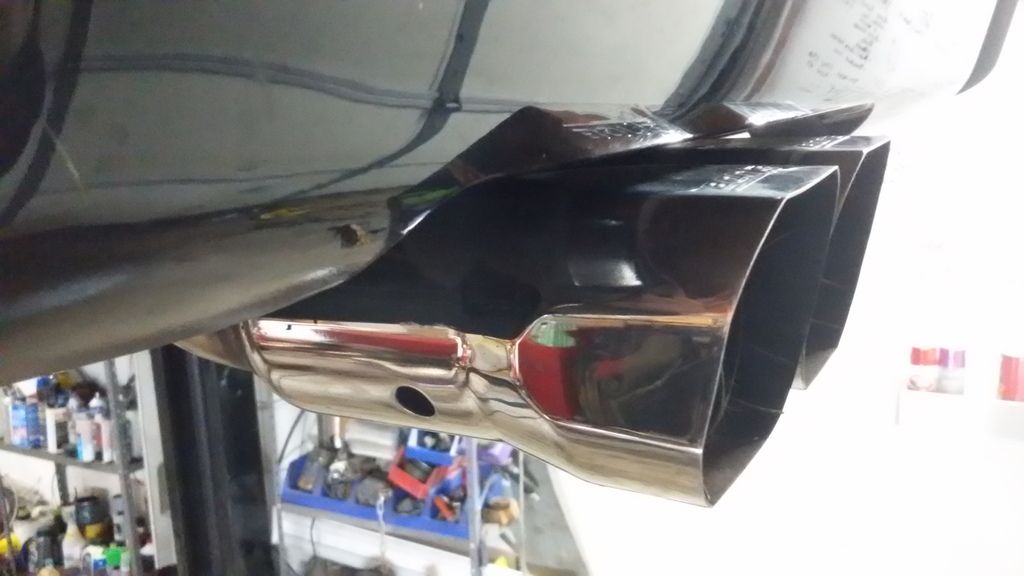 I decided to use a "v"band so I had to learn to tig weld at work last week. I wasn't able to lay a bead I could live with using my mig.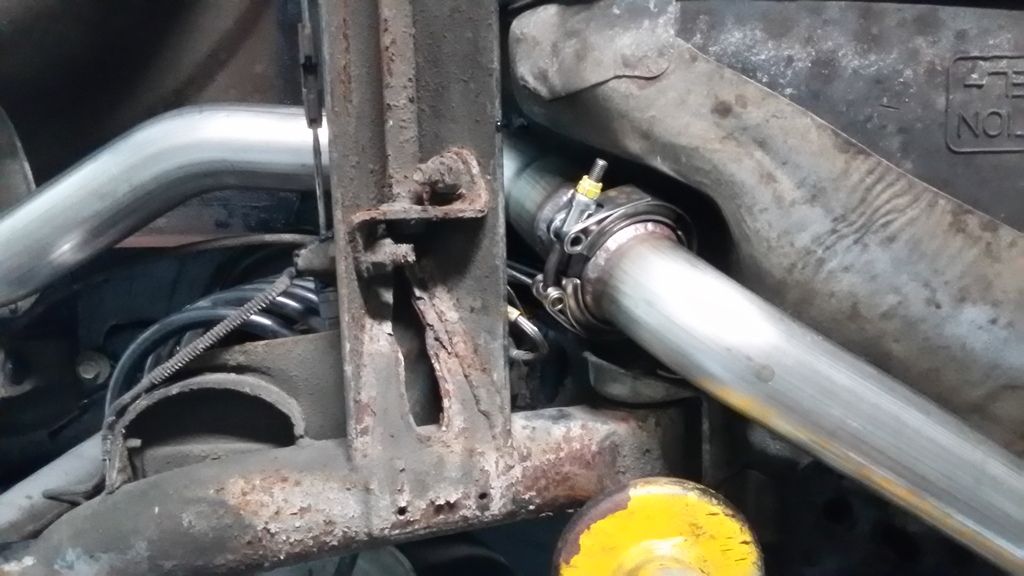 My axle looks like ass. I should drop it and paint it.
Nice work Dusty! The fitment was better than stock.
90' GTZ 189whp NA 14.00@99 / 237whp 50 shot 13.3@104 /95' Integra 225whp / 69' Impala / 04' Z71 Tahoe/ 85 K20/ 15' IS350F
projects 86 Bonneville 6.0 swap / MkIII Supra LS1 swap
---
Registered User
Posts: 1086
Joined: Fri Oct 14, 2005 5:34 am
Location: Helsinki, Finland.
Has thanked: 2 times
Been thanked: 4 times
Contact:
I need one of these, exhaust on my black car is made from 50 pieces

---
Registered User
Posts: 4323
Joined: Thu Jul 11, 2002 8:45 pm
Location: Walton, NY
Has thanked: 5 times
Been thanked: 10 times
Contact:
The kick out bend tucks up really nice. That part is always a struggle. I see the hooks for the rubber grommets are pretty low...maybe I will cut mine up and make them lower.
91 "SS"
WOT 3400/5spd - 13.97@100.7
GEARHEAD dezign
---
Registered User
Posts: 6396
Joined: Thu Jul 26, 2007 11:36 am
Location: Kansas
Has thanked: 3 times
Been thanked: 11 times
Very nice looking!
keep'em flying!
---
Registered User
Posts: 677
Joined: Thu Apr 26, 2001 3:11 pm
Location: Charlotte, NC
Has thanked: 3 times
Been thanked: 1 time
Contact:
Looking good Brad!
2005 Chevrolet Corvette Z51
2005 GMC Sierra 2500HD
2014 Chevy SS
---
Registered User
Posts: 1031
Joined: Thu Feb 20, 2003 11:21 pm
Location: South Central MN
Thank you for posting this Brad. I was very thankful for your help on this project and it wouldn't have happened without you. I did actually have to make significant changes to the exhaust from what you had in order to use the tooling I had available, make it in only 2 pieces, tuck it more than you previously had, and move it further away from your brake lines. Now your cat back should flow as good as your downpipe
94 Beretta Z26 57,4xx miles
3100, auto, crank windows, power locks/trunk, A/C,
To many mods to list
-intercooler

Among beretta boards
1st Turbo 4t60-e
1st Turbo 3100
1st Turbo Z26
1st 94+ Turbo
---
Looks great!
Can't wait for mine to get done Dusty!
Ready to send paypal anytime, (Tyler Thomas)
1 Of 1 Street Legal Centri S/c Beretta's In Existance
---
Dusty currently has a FULL ss exhaust for sale if anyone is interested contact him.
1 Of 1 Street Legal Centri S/c Beretta's In Existance
---
---
Who is online
Users browsing this forum: No registered users and 1 guest