What's changed on Beretta for 1994?
(click on pics to enlarge)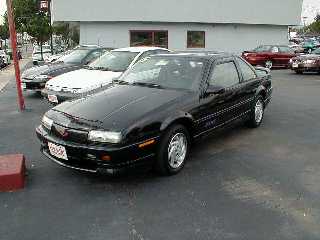 Z26 model debuts (the GT and GTZ models are dropped). Standard engine on the Z26 is 170-horsepower Quad 4 engine fitted with a 5 speed manual. 1993 GTZ Interior is used on Z26 model with minor changes. Standard on Z26 model is 15 inch tires with hubcaps, 16 inch alloy rims are optional. The Base model 4 cylinder engine gains ten horsepower (now 120-horsepower) , and the 3.1-liter V6 makes an additional 20 horsepower, up to 160-horsepower. Automatic transmission is unavailable with Quad 4; manual transmission is unavailable with V6 (on Z26 model). Seatbelts are again mounted on the door and can be left in the locked position as seen on late model 1988 -1990 models but who does this? Automatic door locks lock doors once Beretta is underway, and unlock when car ignition is turned off. Disable this feature by yanking a fuse. Interior lights shut off after ten minutes to save battery. Warning chime reminds driver that turn signal has been on for more than 3/4 mile (this is the same warning chime you will hear if you forget to turn your headlights off).
1994 Chevrolet Beretta 2 Dr STD Coupe

click on pics to enlarge, notice optional gage package on this red 1994 Base model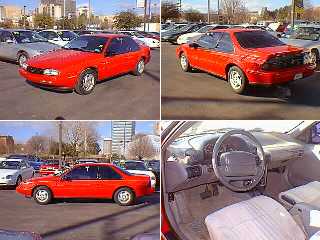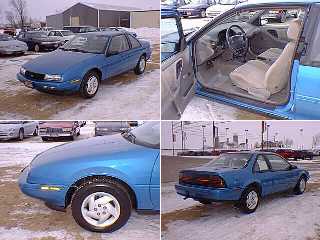 Trim: STD
Class: Economy
Body Style: Coupe
Engine Type: 4 cyl 2.2 L (120hp/130tq)
Transmission: 5-Speed
STANDARD EQUIPMENT
4 cyl 2.2 L Engine, 5-Speed Transmission, Gage Package is limited to speedometer, oil pressure and temperature gage, AM/FM Stereo, Air Bag Restraint, Air Conditioning, Anti-Lock Brakes, Center Console, Digital Clock, Power Brakes, Power Door Locks, Power Steering, Tinted Glass, Velour/Cloth Seats

(click on pics to enlarge)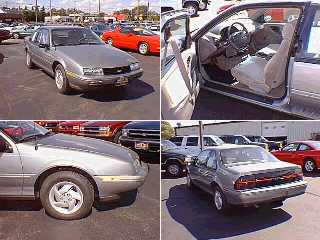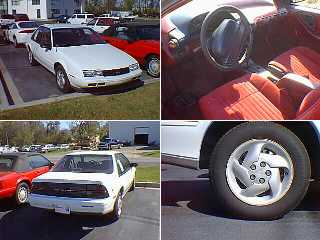 OPTIONAL EQUIPMENT
6 cyl 3.1 L Engine (160hp/185tq), Auto 4-Speed Transmission, Optional Gage Package adds tachometer and voltmeter to standard gage package (standard on Z26), AM/FM Compact Disc Player, AM/FM Stereo Tape, Cruise Control, Power Windows, Rear Spoiler, Rear Window Defroster, Sunroof, Tilt Steering Wheel.
1994 Chevrolet Beretta 2 Dr Z26 Coupe - (click on pics to enlarge)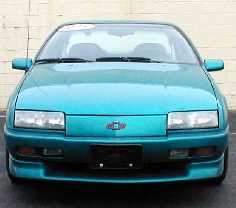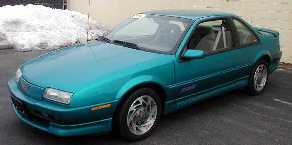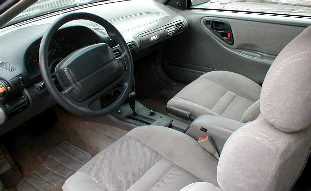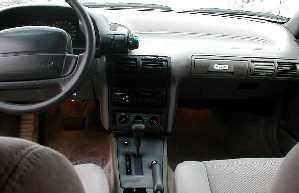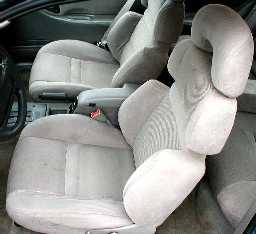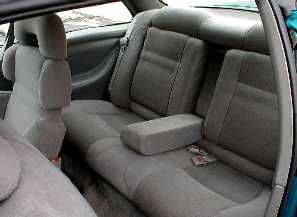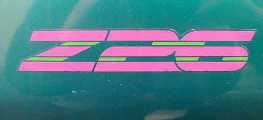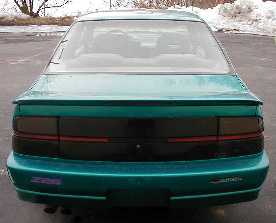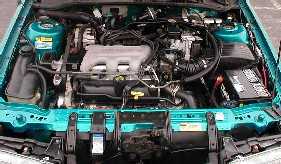 1994 Teal Z26

Trim: Z26
Class: Economy
Body Style: Coupe
Engine Type: 4 cyl 2.3 L (170hp/150tq)
Transmission: 5-Speed
STANDARD EQUIPMENT
4 cyl 2.3 L Engine, 5-Speed Transmission, AM/FM Stereo Tape, Air Bag Restraint, Air Conditioning, Anti-Lock Brakes, Center Console, Digital Clock, Fog Lights, Ground Effects Package, Intermittent Wipers, Power Brakes, Power Door Locks, Power Steering, GTZ Spoiler package, Tachometer, Tinted Glass, Velour/Cloth Seats Velour/Cloth Seats (with drivers side lumbar support), Full Trunk Cover.

(click on pics to enlarge)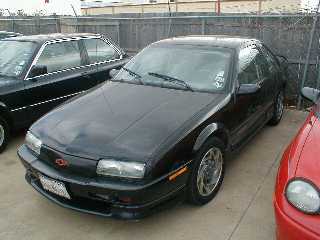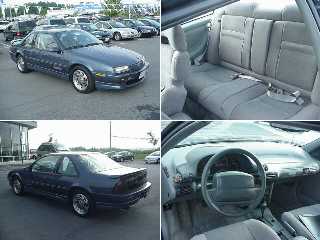 OPTIONAL EQUIPMENT
6 cyl 3.1 L Engine (w/4peed Auto) AM/FM Compact Disc Player, 16 inch Aluminum/Alloy Wheels, Cruise Control, Power Windows, Rear Window Defroster, Sunroof, Tilt Steering Wheel.

(click on pics to enlarge)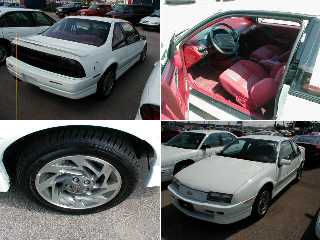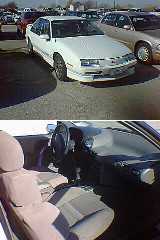 Want to return to the Models Section Home Page: Click Here
Questions/Comments Email Model Section Editor: Natenj@hotmail.com