Connect with your social network account
Hello,
I have pulled 6 CD radios over the years from Berettas hoping to get one home and have it work. But no each CD failed. And the radio worked fine.
So Im asking what are they worth to sell each with an INOP CD player?
Thanks,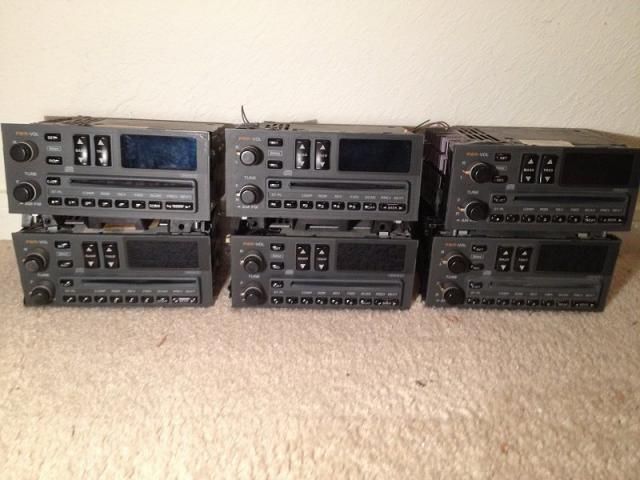 ---
Registered User
Posts: 1238
Joined: Sun Mar 12, 2006 12:11 am
Location: Rochester New York
Has thanked: 1 time
Been thanked: 3 times
Contact:
Idk but I'll take one
93 GT cammed 3500 EP LSD, headers,intake,wilwood,poly/delrin mounts, 2.5 S.S,Exhaust,dickman kits,GTUspoiler,Euro headlights-tails-mirrors-fender flares-spoiler,Intrax/Koni,91+blk interior,rr disk swap,s.s.clutch line
---
Administrator
Posts: 10808
Joined: Thu Jul 05, 2007 9:18 am
Location: Brooklyn CT
Has thanked: 12 times
Been thanked: 50 times
Probably in the 30-50 range.. I just bought two NOS old style tape radios with EQ for like 40 each. You can send these out to get fixed, you know that right?

Sent from my Nexus 5X using Tapatalk
---
Registered User
Posts: 605
Joined: Tue Dec 26, 2006 10:56 am
Location: Deerfield Illinois
Been thanked: 15 times
I have found that the lens for the CD gets dirty and won't read the CD.
If you locate the lens and inspect it, you will see dust and film on it.
The lens, "floats" in a suspension so be careful not to apply too much pressure.
The fix is to very gently clean the lens with a q-tip with some Windex.
Then dry it with another dry q-tip until immaculately clean.
---
DR. Don's online has fixed several radios for us excellent service.......
90 INDY, '10 SS, 96 C4 CE (86,600 mi. on the Indy, 2nd at super chevy show, 02, 03,1st in 01, 04, 05, 06, 07,08 !! sadly sold)
---
---
---
Who is online
Users browsing this forum: No registered users and 3 guests