Connect with your social network account
Registered User
Posts: 176
Joined: Wed Jul 23, 2003 11:41 am
Location: Sunny Southern California
Contact:
Seth is a
fantastic
guy to deal with, period. We discussed the transaction with his old 89' dash some 3 months ago.
After traveling home for the holidays, Seth stated he would bring it down on his way back.
Well, after 2 months of letting him tripping over it in his kitchen, I finally got around to taking the trip to Mobile, AL to pick it up.
I should have NEVER questioned, in my mind, the quality of product which I was about to receive from Seth.
Near
MINT
condition!
Needless to say, my YEARS of searching for the perfect dash are
over
; and Seth is the one I have to thank.
Thanks, Seth!
ÂÂÂ
ÂÂÂ
"Ability is what you're capable of doing.
Motivation determines what you do. Attitude determines how well you do it. "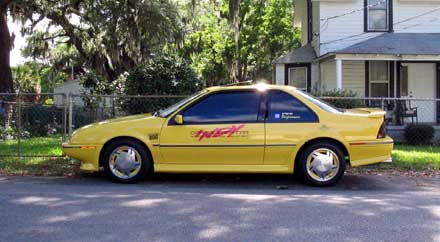 ---
Who is online
Users browsing this forum: No registered users and 1 guest