Connect with your social network account
Guest
This problem started about 2 weeks ago.

My car sat for 6 days in -20 Degrees Celsius weather, when I got back it felt like it was "frozen" in first gear. The clutch worked fine and had normal resistance but I really had to reef on the shifter to pull it out of first gear, then it felt VERY still and I had to just keep moving it back and forth between the gears to loosen it up.

After driving it around town for a few minutes it would get looser and looser till it felt normal again.

Then it would sit overnight and it would be the same thing the next morning.

Lately it's been getting better, partially because it has been a little warmer out, this morning it wasnt stuck at all.

Any ideas?
---
Registered User
Posts: 9
Joined: Fri Dec 14, 2001 9:52 pm
It probabably has to do with the oil in the transaxle getting very thick when its cold. It will be come more viscous when it is warm. What do you have your tranny filled with?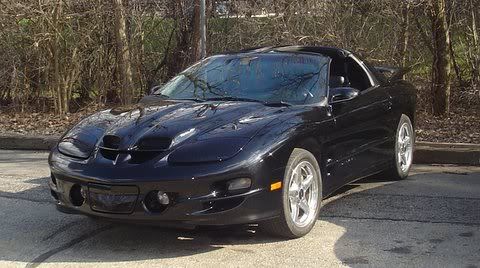 '00 Trans Am WS6 Black on Black M6
'97 Bonneville SSE
'90 Beretta GTZ - awaiting engine 3- L67
'86 Chevrolet Suburban 454
---
---
Return to "Other Tech Questions Archive"
Who is online
Users browsing this forum: No registered users and 0 guests