Chevy Beretta Owners Community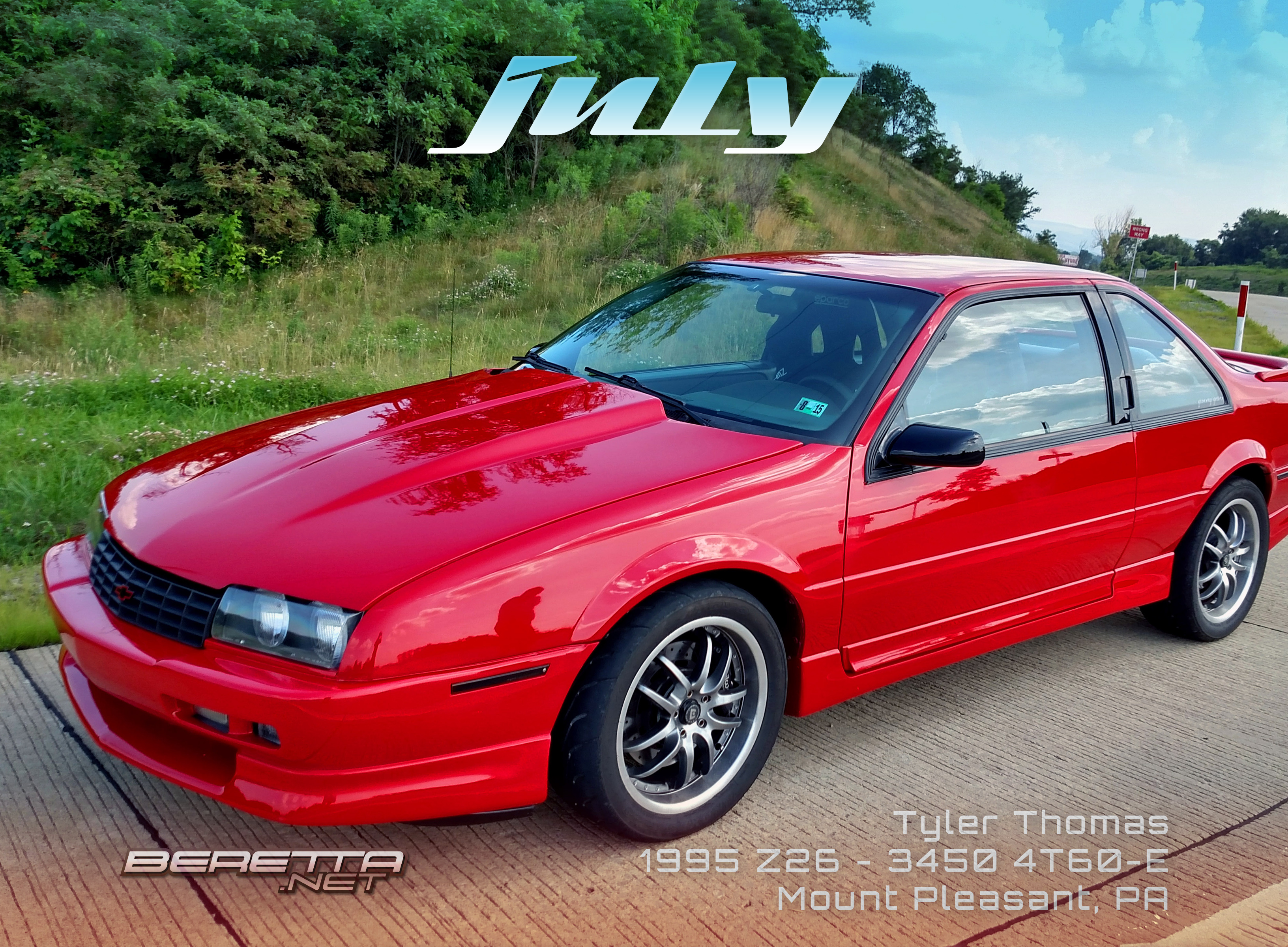 Tyler Thomas's 1995 Z26 Supercharged 3450
     I bought this car a few years ago from a few good people out west when my other had finally succumbed to rust. The new rust free shell had around 150k on it and arrived engine-less which was a blessing. I ended up swapping other everything from my old beretta and vastly improved it all over time. The engine got forged/cammed, the supercharger kit got revamped, the transmission got built. The supercharger took 100s of hours of work at both the machine shop and in the carport to perfect and fine tune into the current setup I run today. I treat this car as if its one of a kind, which it is. I take it to the track occasionally and to car shows rather often. This car has way to many modifications to list, so you can find them all in the link below.