GM Made 2 major changes to the L-body suspension over the years and they happened at two different points.
First change was the front control arm bushings. The Original 87-93 cars had a dual horizontal bushing setup as pictured below.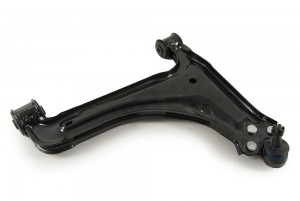 In 94 they changed out the rear bushing for a new vertical mount bushing. New 94-96 Control arm pictured below.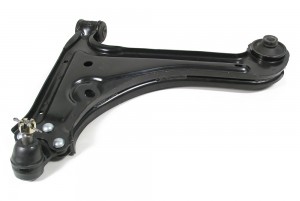 The two control arms share the same front bushing, its just the rear bushing that they changed the design on.
Bushing Set 87-93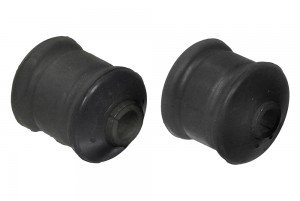 Bushing Set 94-96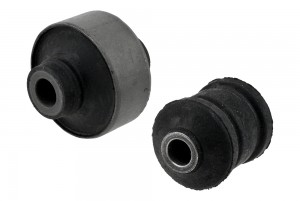 Part Numbers
Raybestos Front #5651219
GM Front #22588853
Raybestos 94-96 Rear #5651181
GM Rear 94-96 #22613955
Raybestos 87-93 Rear #5651097
GM 87-93 Front/Rear Kit #14026628
You can purchase a full Polyurethane kit for the 87-93 setup Energy Suspension Part Number #3.3154
The newer 94+ systems do not have a 100% specific setup. You can purchase a set of bushings for a third generation J-body (Prothane Part Number #7-234) and use the front bushing without modification, but to use the rears you need to shave down the Rear bushing collar since the J-body one's aren't as tall and then put two washers in, one on top and one on bottom to space the bushing sleeve correctly in the subframe.
The second change that GM made to the L-body suspension, was the introduction of the new spring's in the rear of the 95+ cars, which also changed the mounting points on the rear axle I-beam setup. Springs for 87-94 are all the same as well as shocks. In 95 the spring for the rear was the only one changed, but they also changed how the shock mounted which changed it's length. The only complication with that is some of the listed KYB GR-2 rear shocks are too long for a 95 setup, Not everyone recognizes the change so they list some parts as 87-96. Only the Gas-A-Just ones avilable for 95-96 should be used.