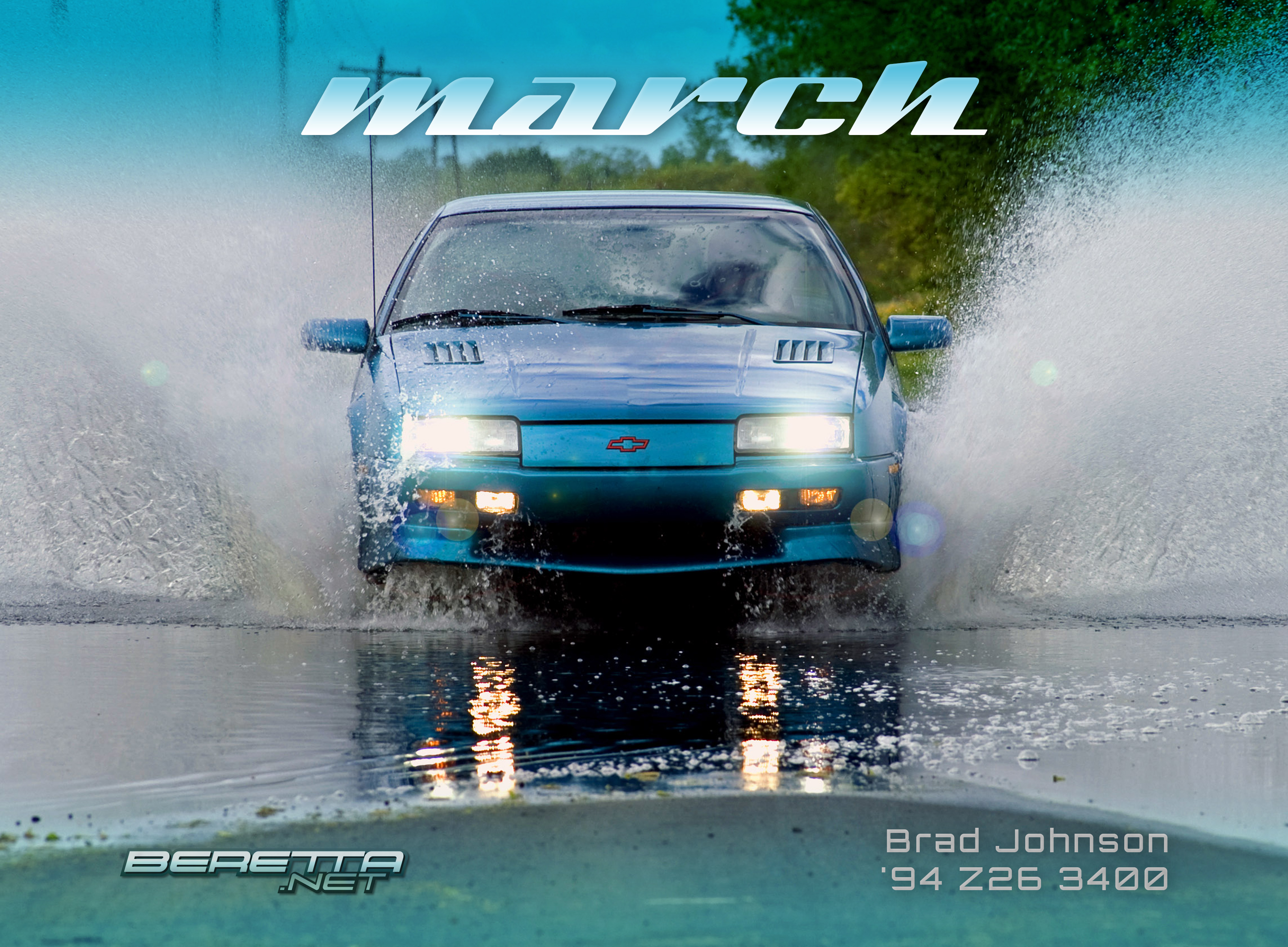 I bought this car right before Bfest Columbus in 05. I was trying to get the new motor done in my GTZ so I could take it instead but missed my deadline. I had test driven this Z26 a month before and it was a really nice car but I didn't like it in aqua. But I drove past it on a small car lot on the way to work every day and before long it wore me down and I started to actually like the color quite a bit. So picked it up and drove it to Columbus with a pack of 9 other Berettas one week later. When I picked it up I had planned on leaving it alone as a bone stock daily driver.
Right now it has:
Z34 hood vents color keyed GTZ wheels tinted windows Audi TT projectors
D2S Xenons LED exterior lighting /////ALPINE stereo RMT start/entry
2004 76k/mi 3400 26k/mi 4l60E Walker SS muffler CAI (under Z34 vent)
Monroe shocks/struts 89 GT rear sway bar
Its been to Bfest Columbus, Pittsburg, Niagara Falls, Charlotte, Denver, Chicago, and Pigeon Forge. I have just over 200K on it now and its showing its age but I still like driving it.
-Brad Johnson