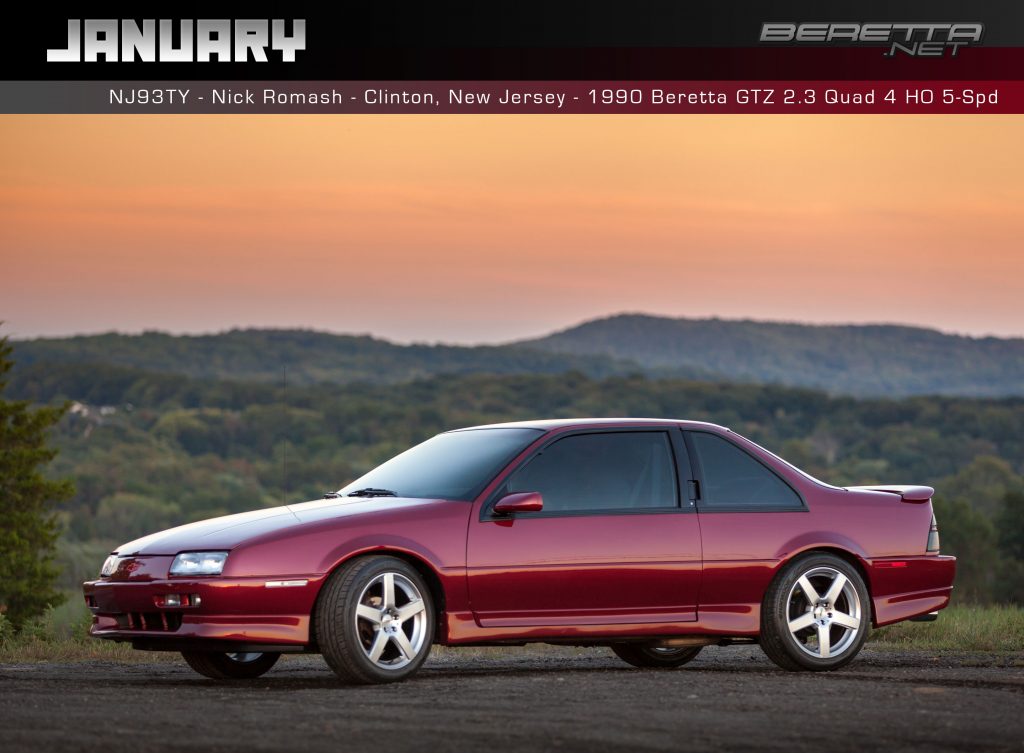 NJ93TY – Nick Romash's 1990 GTZ 2.3L Quad 4 HO 5-Speed
Here are some words from Nick about his GTZ:
I found this car on Long island Craigslist in 2010 or 2011 by accident. I wasn't really looking for another Beretta but Quad 4, 5-speed, low mileage sounded good. 17,xxx original miles, $1500 firm. I called the guy and had to buy it the same night I talked to him. And I did. Turns out the car was on the same road my Aunt lived on in New York about nine houses up.
I had the car for about a year and a half before I started working on it. I had been searching and collecting NOS parts for it. It needed a lot of work, mostly cosmetic, but I was prepared. Once I had everything I needed I started ripping into the car.
Everything came apart: glass, bumpers, interior. Once it was stripped I brought it to my paint guy and let him do his thing.  After a few weeks I got the car back and started putting it back together. It was a long process but totally worth it. I'm glad the car was finished in time for my first Berettafest in Ocean City, Maryland [Editor's note: Where it won Best of Berettafest, by the way].
Below are a few pics of the car when I first got it and as it went through its restoration process (open full article to view).